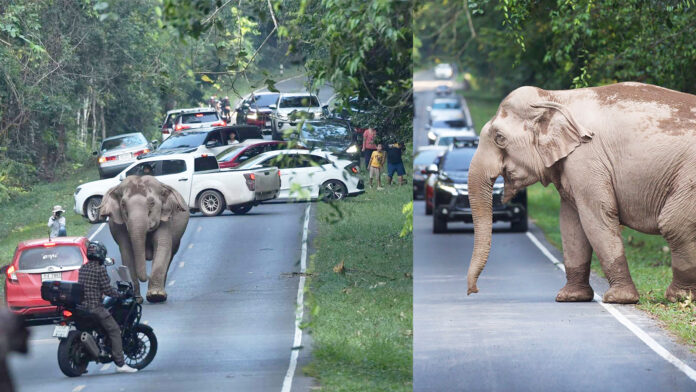 A 14-year-old boy captured these breathtaking images of a wild elephant emerging and wandering on the road of Khao Yai National Park in Nakhon Nayok Province.
Images published on the page "The Sound of a Sobbing Forest" (เสียงป่าสะอึ้น) were taken by Krishna Rojanaburanont, 14, son of Mr. Asampinpong Rojanaburanont, the headman of Ban Pong Pratun, Pak Chong Sub-district, Pak Chong District, Nakhon Ratchasima Province, and page members who travelled up with him to photograph nature on Khao Yai on June 5.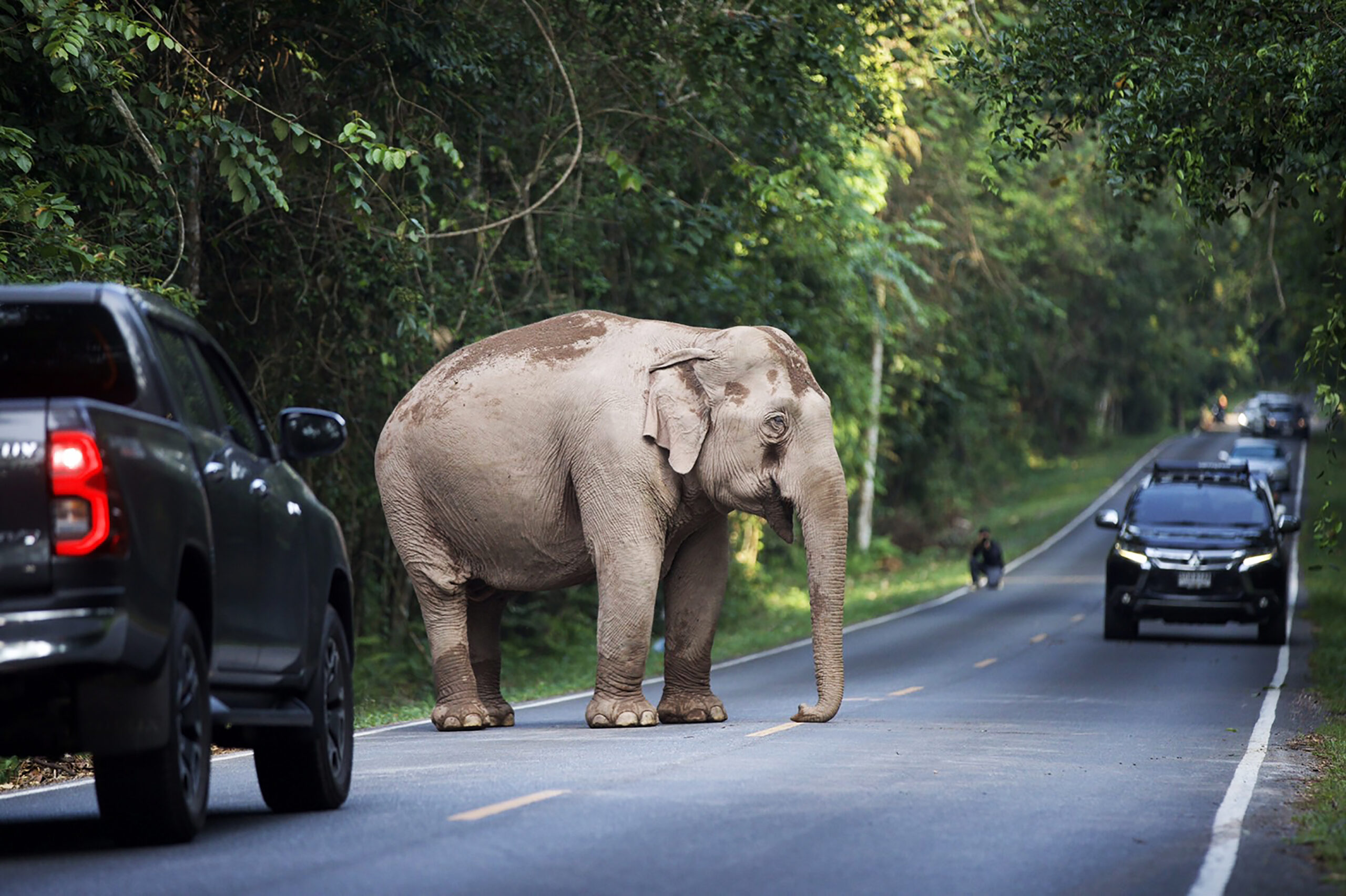 The elephant, which was about 15-18 years old, without tusks, and was of unknown gender, strolled out of the forest on the way out, leading automobiles to want to drive away but were unable to do so due to the large number of cars following after. The wild elephant then proceeded down into the forest.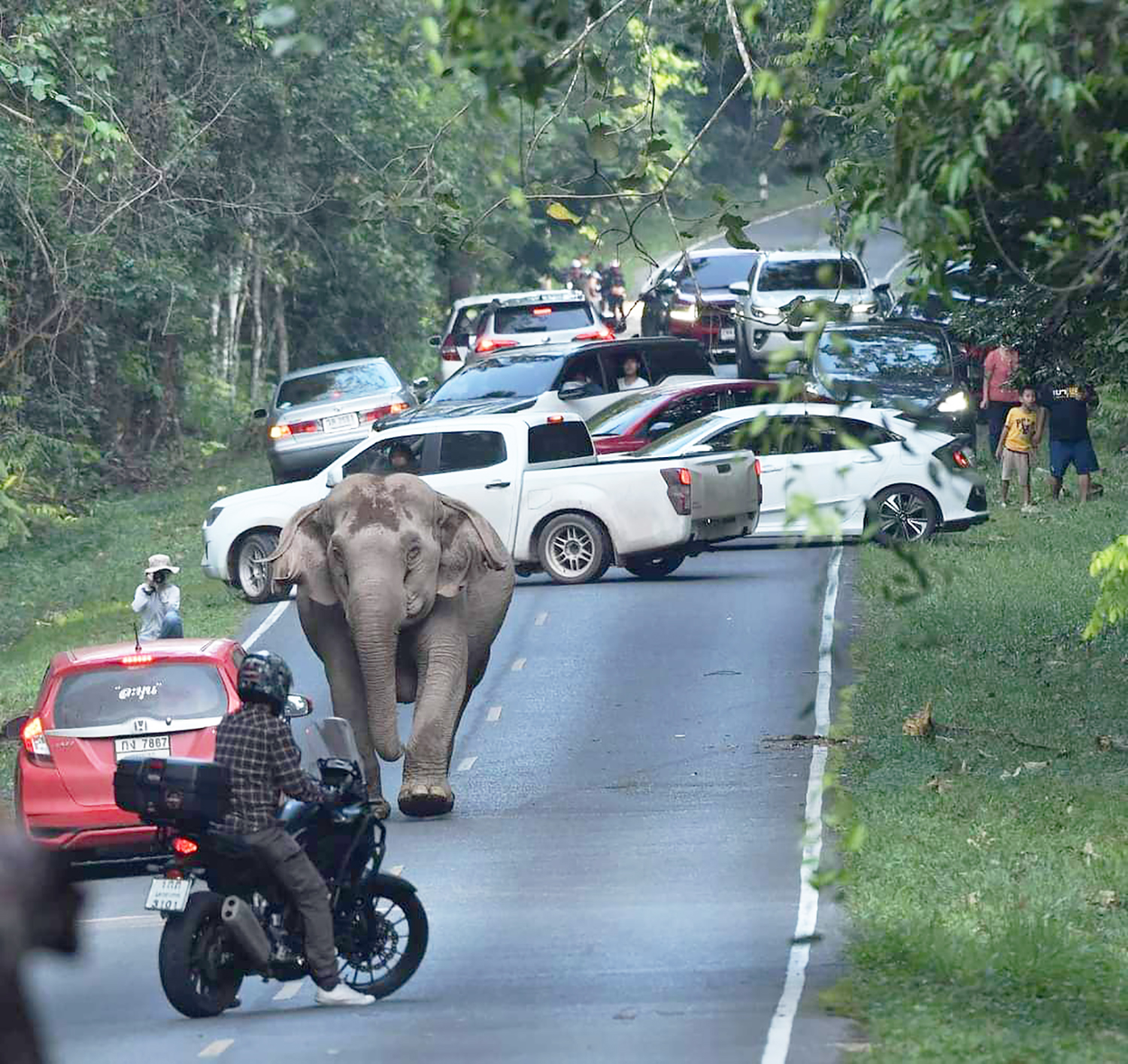 Mr. Chaiya Huaihongthong, the head of Khao Yai National Park, stated that wild elephants occasionally come out to walk on the road that leads to the Prachinburi side. Mr. Sittiporn Product, an officer who is experienced with wild elephants, is usually in charge of looking after and assisting visitors and others who utilise this route.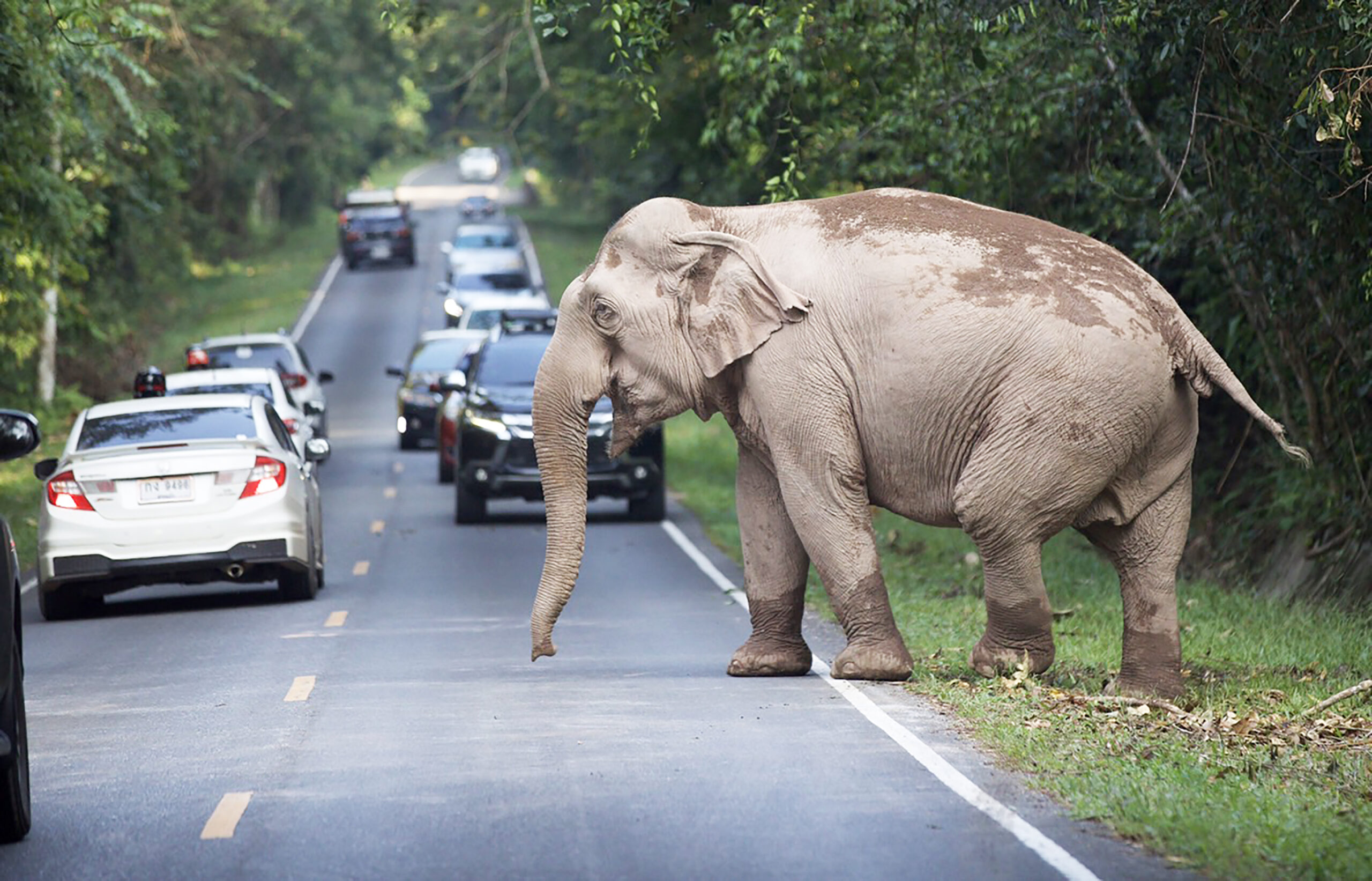 "Since I took the position of head of the Khao Yai National Park for almost 2 years, I have never seen wild elephants attack anyone. Because wild elephants in Khao Yai are good-natured. Just tourists, don't go to stir up the elephants. Stay 50 meters away from elephants. Don't turn off the engine. Don't blow the horn. Don't make noise. Wild elephants won't do anything harm," said Chaiya.