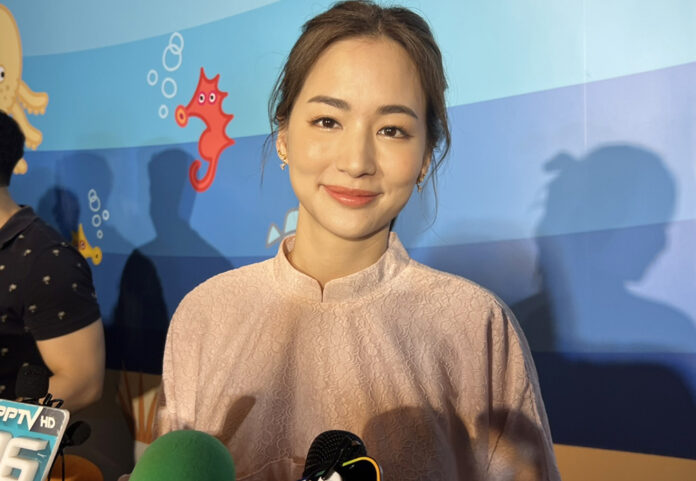 Thai actress Chutima Teepanat, also known as Tye Chutima, the former wife of Pita Limjaroenrat, gave an interview during an event on July 25 at Siam Paragon in which she addressed the constant scrutiny and criticism she faces on social media, regardless of the content she posts.
She revealed that everything she shares is always associated with Pita, a popular political figure, which generates constant attention and analysis in social media.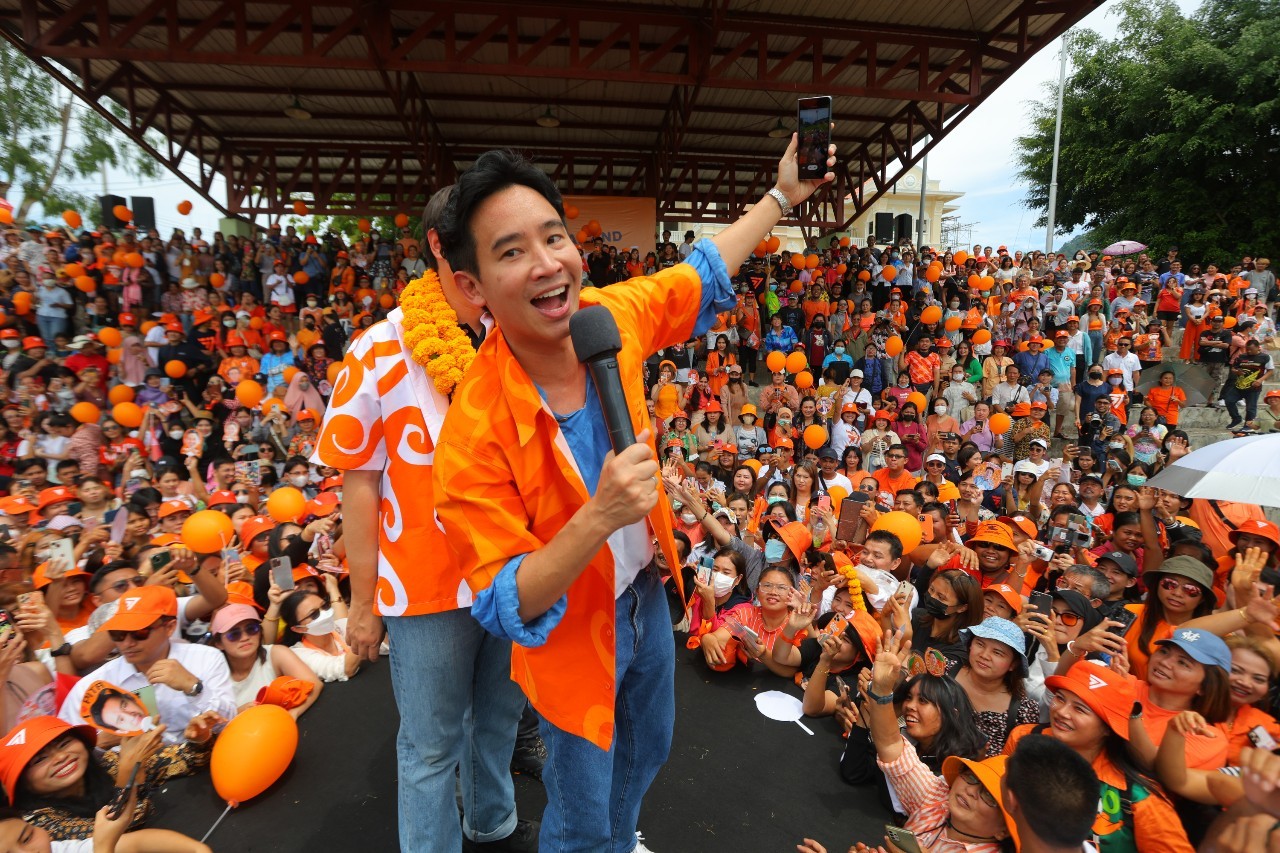 "Friends always advise me not to post if I cannot handle the criticism. But I wonder why I should not be able to post normal things, like taking care of my child and following regular activities. If someone has good intentions, there should be no problems. But people with prejudices or negative thoughts will always interpret things the way they want," said Chutima.
She added that she is not a person with complicated plans, but rather straightforward and authentic. She posts everything that comes to her mind, with good intentions and without hidden meanings. Still, she can not control how others perceive her. When Pita recently went to Pattaya with their daughter, she did not accompany them, but was still criticized.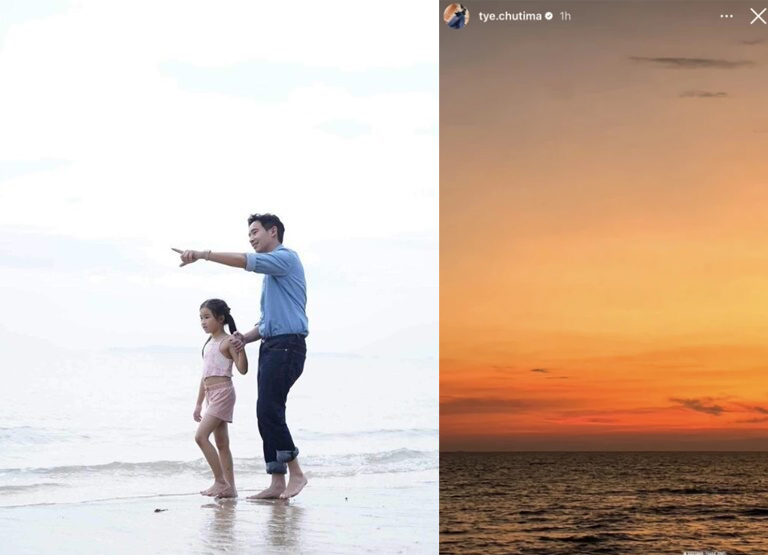 In addition, Chutima was criticized for appearing on a talk show on the topic that she is a former wife of Pita. She explained that it was normal for an actress to appear on a talk show. When she was in a relationship, she retired from the industry to focus on her family, but now she is working again, so it is normal for her to be invited to a talk show.
She clarified that when she talks about her past love life, she does not necessarily refer to Pita every time, because she also had other past relationships with their own stories and effects that she can tell about.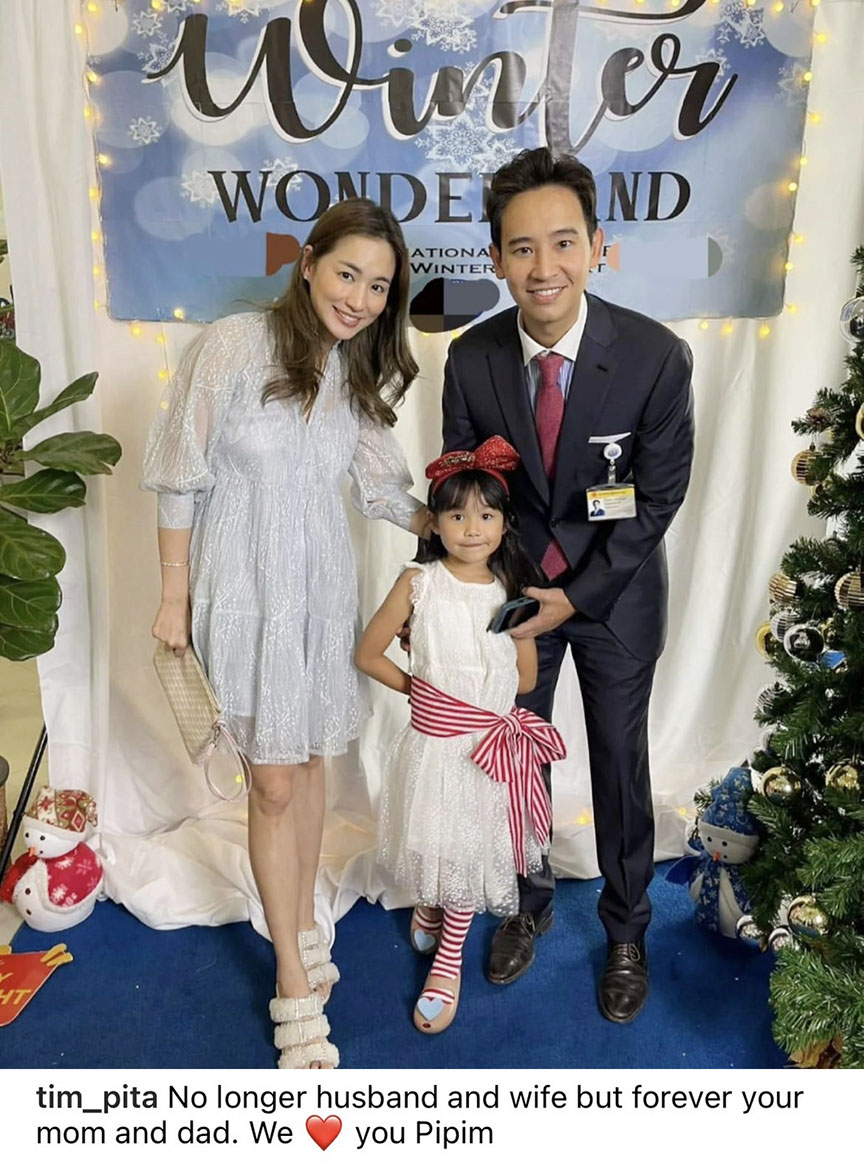 She added that people like to talk sarcastically, telling her to go back to the end of the waiting list to be with Pita. She said that she will not be on the waiting list because she is at the front of the line doing her duty as a parent.
"It is not easy to be at the top. It brings responsibilities, like taking care of my child's education and all the other expenses. We have to support each other," said the actress.
Chutima and Pita Limjaroenrat got married on May 5, 2012 and have a daughter named "Pipim" who was born on March 18, 2016. They announced their separation in 2019.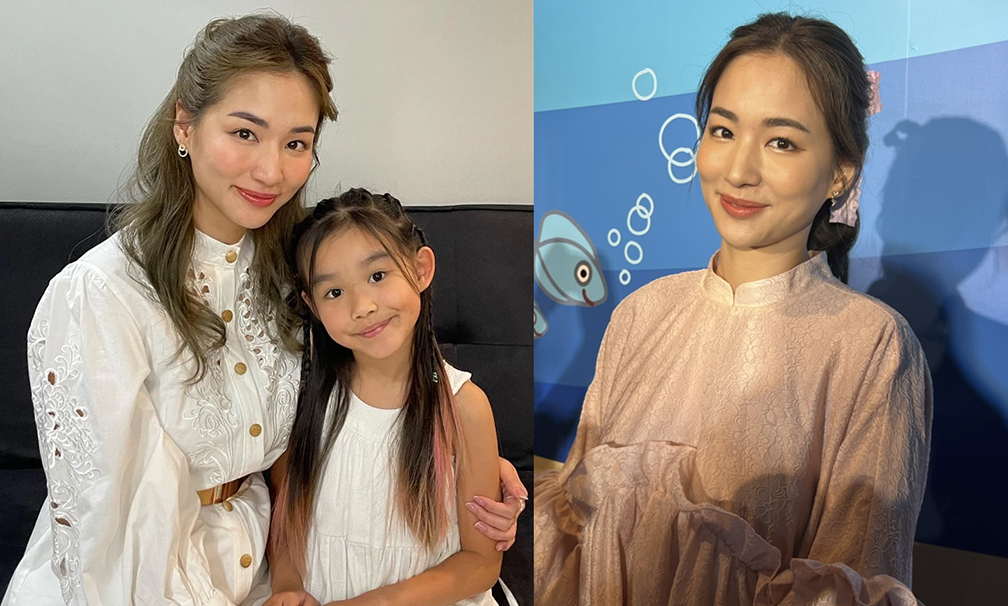 During that time, Chutima filed a lawsuit against Pita, accusing him of abuse. However, the case was later dismissed by the Central Juvenile and Family Court after the allegations were proven false.
In the past, Chutima has shown her support for the Move Forward Party through her posts on social media, eliciting both approving and disapproving reactions. Critics accused her of exploiting Pita's popularity to gain attention in the entertainment industry. As Pita's popularity grew, Chutima also faced reactions from Pita's fans.
_______
Related article: