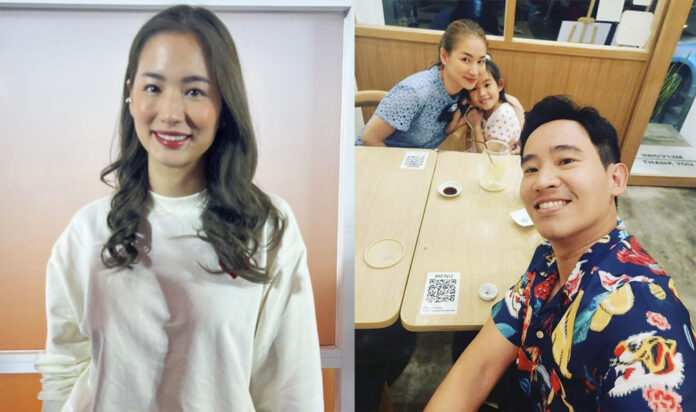 Tye Chutima Teepanart, an actress and the ex-wife of Tim Pita Limcharoenrat, the leader of the Move Forward Party, who is now running for a general election, responded to her post that went viral after she commented on Pita's news coverage.
She married Pita on May 5, 2012. They have one daughter, "Pipim", who was born on March 18, 2016. In the year 2019, the couple announced that they had broken up.
In 2019, Tye Chutima launched a lawsuit against Pita, citing bodily abuse. However, after showing that the petition was false, the Central Juvenile and Family Court dismissed it.
Pita said in an interview recently about the domestic violence issue, "There has never been any domestic abuse in my family. I believe in the rights of women, of families, of children, and of politicians. But in someone else's story, anyone can be the bad guy."
Tye Chutima later wrote in a comment on this news post, "It's been a long time. Let it pass. In any case, I'm cheering for Pipim's dad."
A lot of people liked and commented to her post.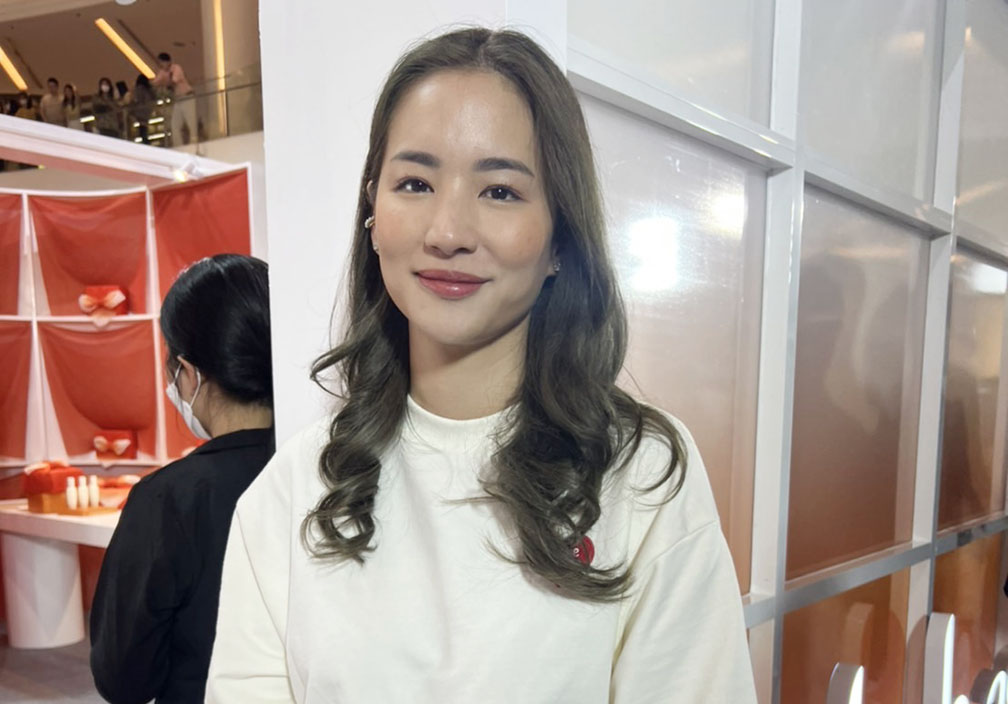 On April 21, the lead actress of the movies "Seasons Change" and "Dear Galileo" said that she really meant that comment. Now, she thinks that we should let go and forgive after time has passed. We shouldn't talk about what happened 10 or 5 years ago; otherwise, life could not go on. Let's focus on the present.
In terms of her present relationship with her ex-husband, she stated that they are still talking about their daughter.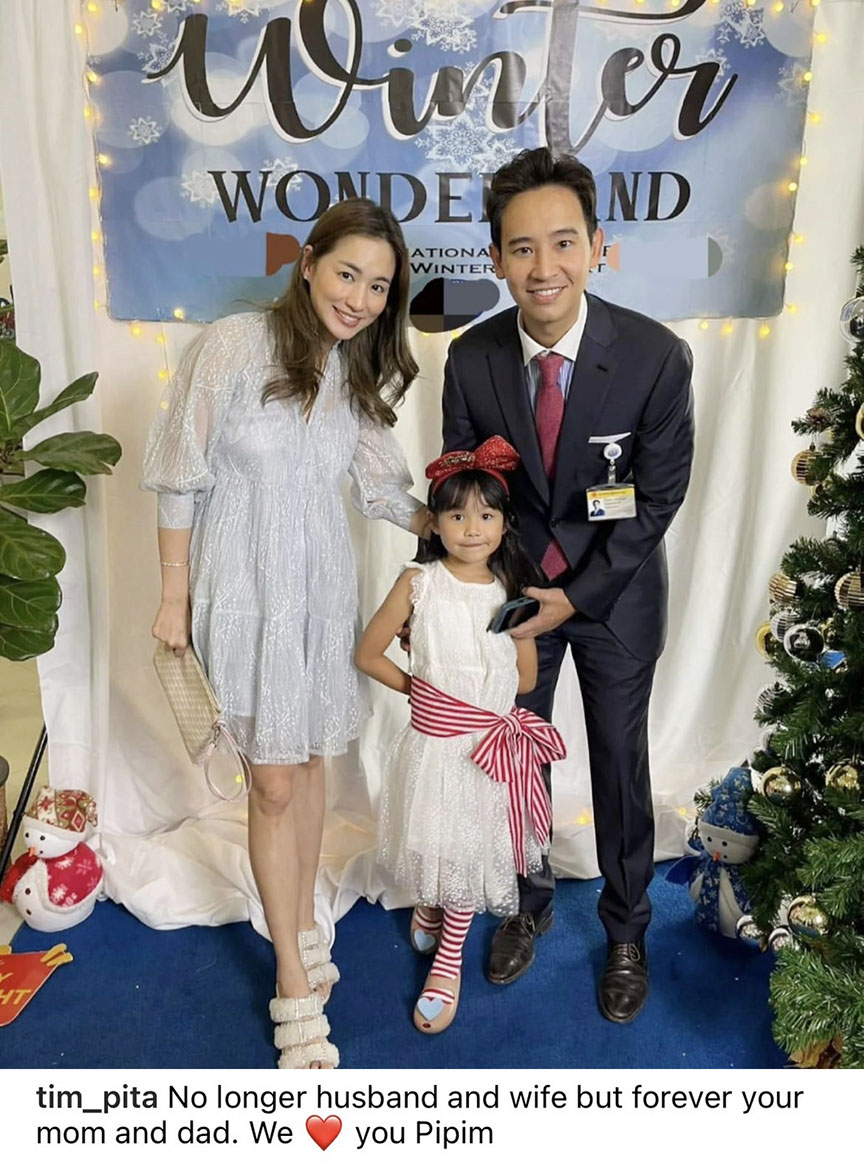 "Because we are always the father and mother of our child Pipim. We want to do our best as parents for her. We take family photos together that are good for her."
Tye Chutima stated that their parenting is now divided in half. Pita may be busy these days, but if he had time, he would take care of his daughter like this already.