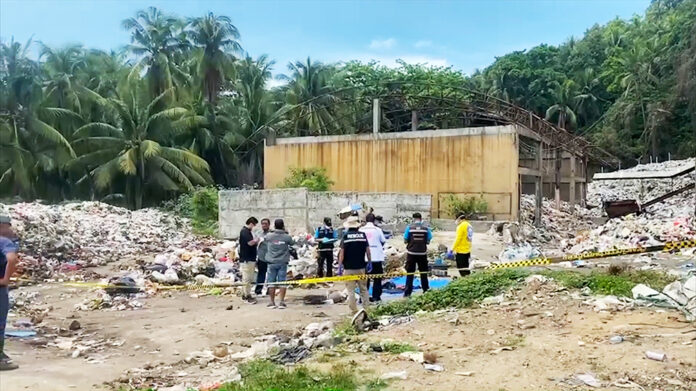 On August 4, the Koh Phangan Police Station in Surat Thani Province apprehended a Spanish suspect for the murder and dismemberment of a Colombian man, placed the body pieces in a garbage bag, and disposed of them at the Koh Phangan garbage dump.
Officers discovered the dismembered human remains on August 3. They were deposited in a trash bag and covered with a second layer of green plastic bags contained in a separate compost bag. They were placed on the cement yard at the Koh Phangan Municipal Solid Waste Disposal Centre, Moo 4, Koh Phangan Subdistrict.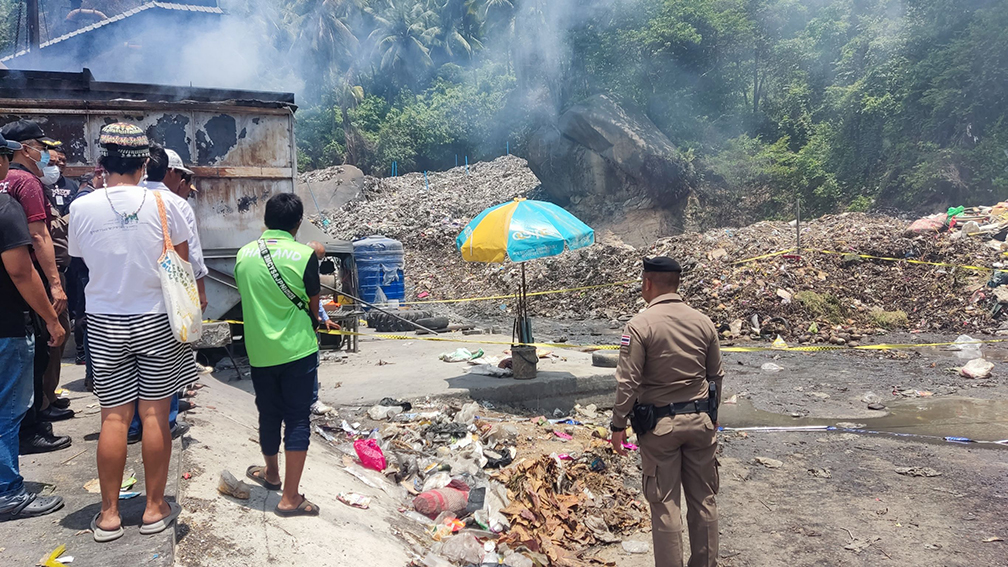 Later, on August 4 in the morning, the Koh Phangan Police Station discovered additional body fragments after Mrs. Mimee, a Myanmar worker at the Koh Phangan Municipal Solid Waste Disposal Centre, informed the police.
Police officials formed a task force to track down the individual who was responsible for the murder and dismemberment after getting information that the suspect is a 29-year-old Spanish male named Daniel who had reported to the Ko Phangan Police Station that his 44-year-old Colombian companion, Edwin, had vanished.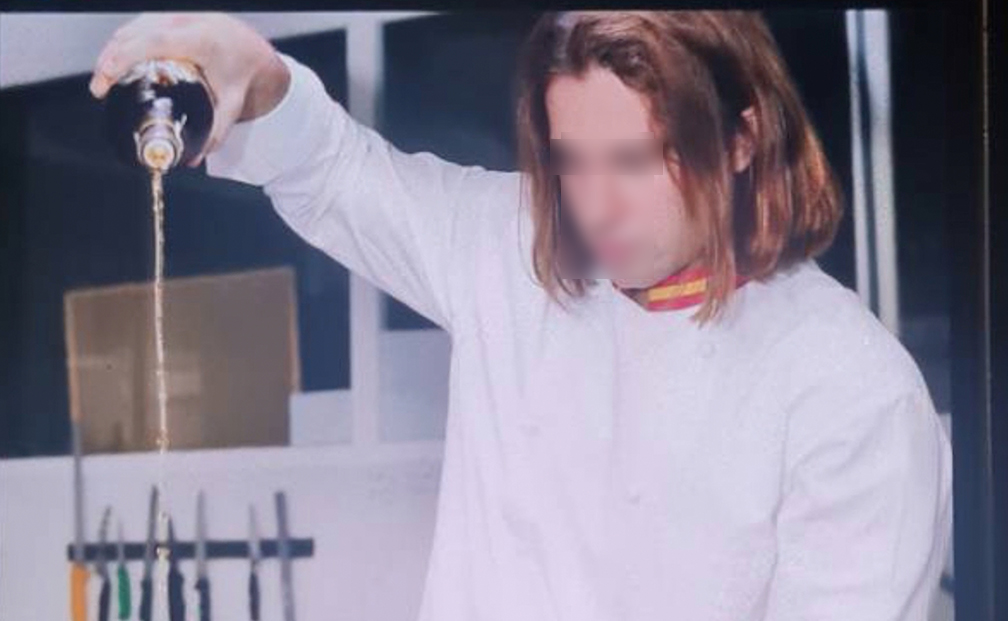 According to the surveillance camera, it appears that Daniel went to buy a knife and plastic bags in department stores in Phangan on August 1. The bags are similar to those used to wrap human parts. He also bought rubber gloves, sponges, and cleaning liquid.
After calling Daniel to be questioned in connection with the case, police apprehended him.
Daniel stated that he had made plans to visit Koh Phangan with Edwin, whom the police believed to be Daniel's lover.  Edwin is the one who reserved the room from July 31 to August 3.
Daniel claimed that he arrived at the hotel on July 31, and then on August 2, he went to pick up Edwin at the port of Koh Phangan, brought him to have something to eat at Haad Rin near the hotel, and then to the hotel. After midnight, Daniel reported to the police that Edwin had disappeared.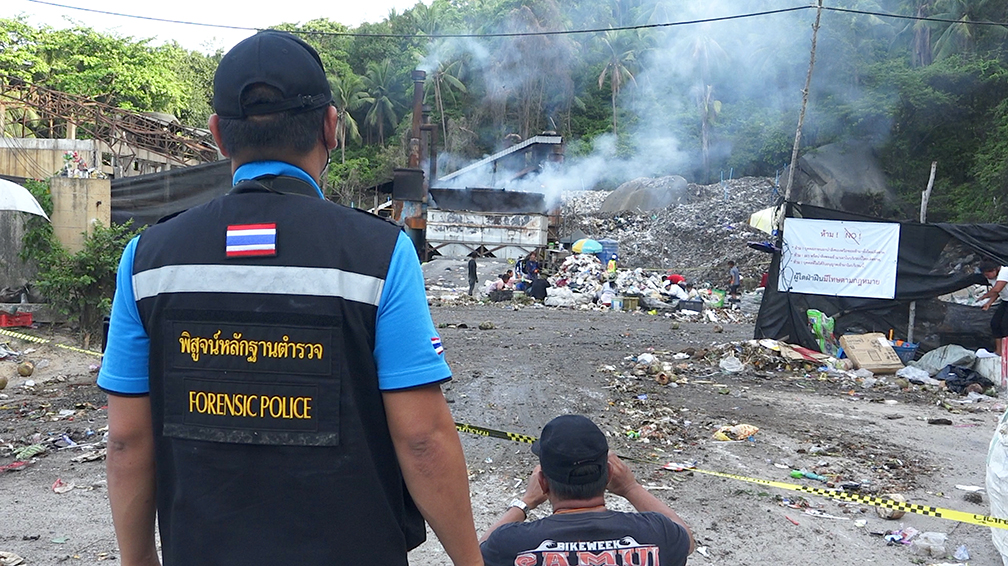 When the cops examined the room, they discovered blood, tissue, grease, and hair stains in the sewer. As a result, they requested forensic analysis to gather evidence against Daniel.
Daniel was also discovered to have failed to notify the Surat Thani Immigration Division of his change of residency in the country. Because his behaviour is becoming a threat to society, the officer has terminated his stay in the Kingdom.
_____