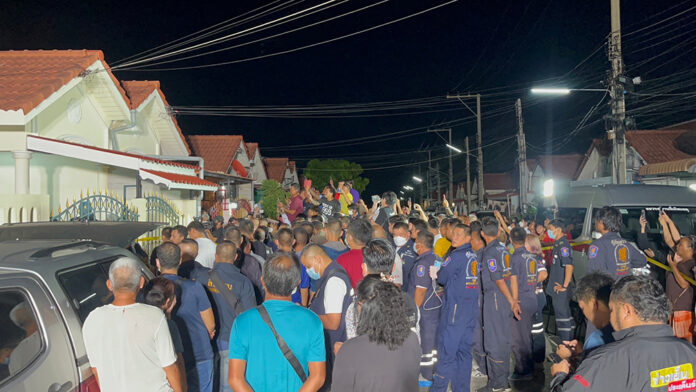 Police found the lifeless body of German man Hans Peter Ralter Mack, 62, shredded and stuffed inside a large freezer, 1.5 metres long, Monday night. The freezer was plugged in the bedroom of house number 22/96, Chokchai Garden Home Village 1, Moo 5, Nong Prue Subdistrict, Chonburi Province, 400 metres from where his Mercedes Benz was parked.
Mack has been missing since July 4, after informing his wife he was meeting with a realtor. His family filed a report at Nong Prue police station on July 5.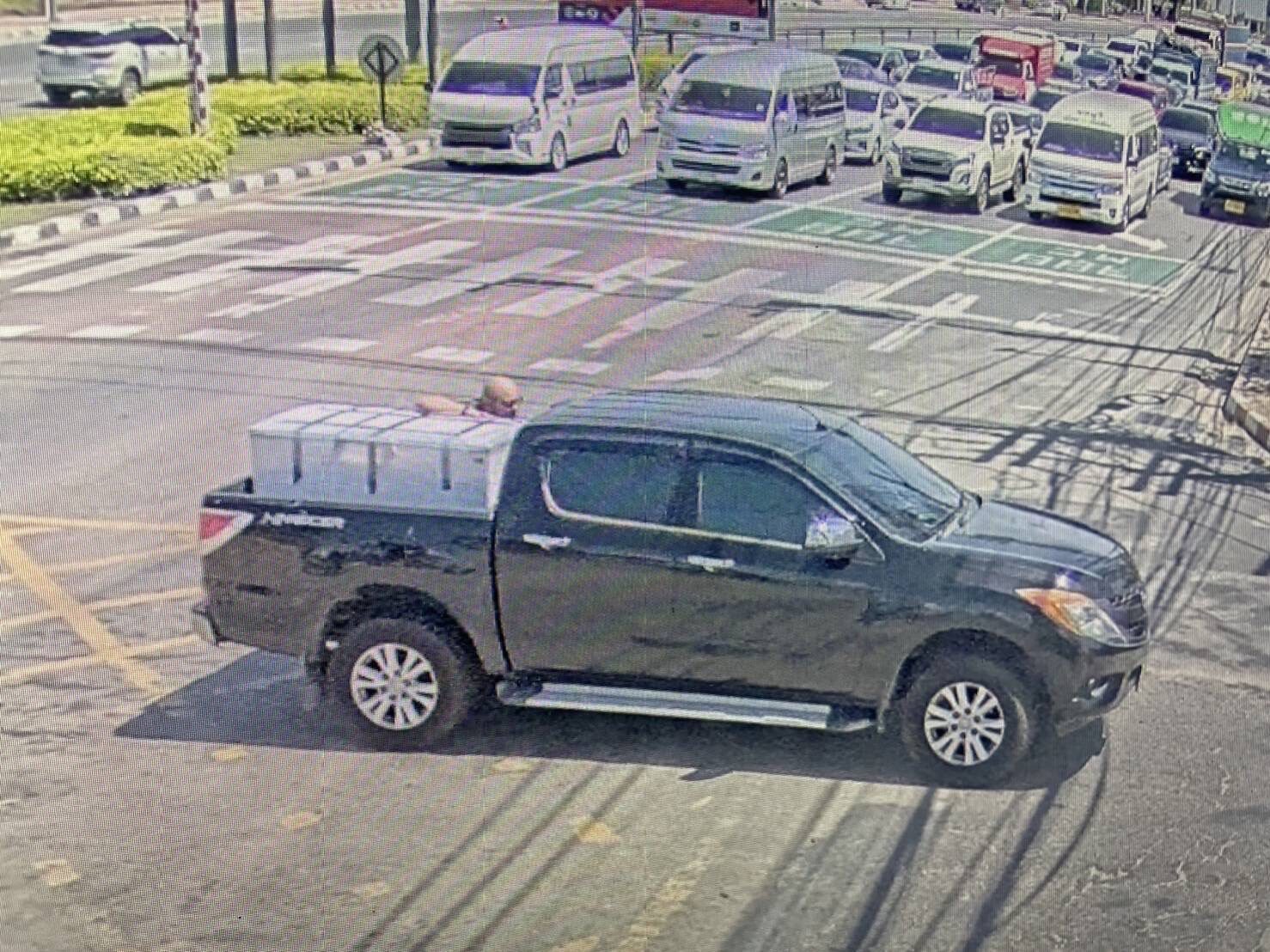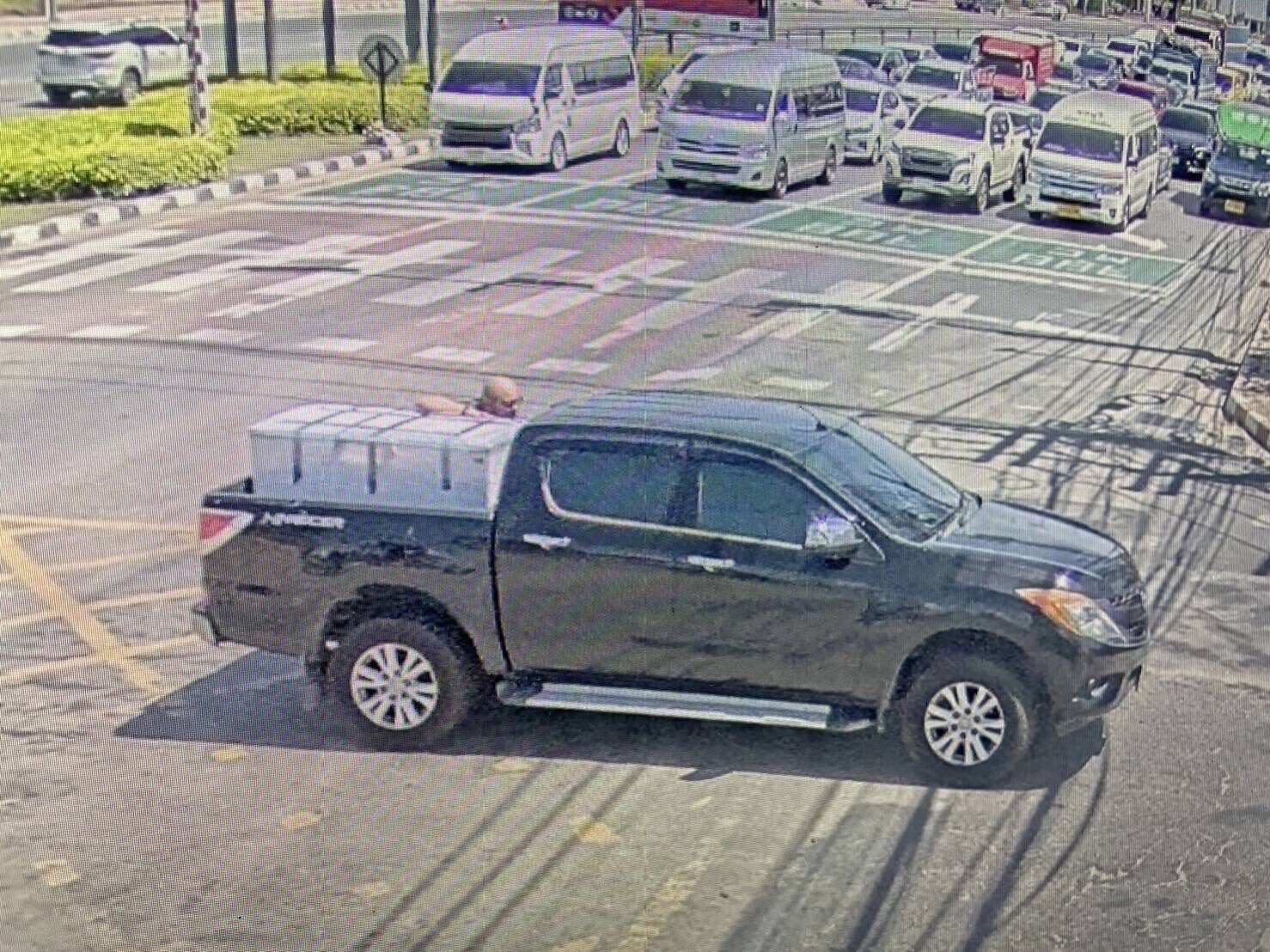 Police investigated CCTV footage and discovered that a group of foreigners brought a freezer into the suspect's home in Pool Villa House, No. 59/49, Moo 9, Soi Nong Hin 5, Nong Prue Subdistrict, Bang Lamung District, Chonburi Province. The freezer was then secured with plastic sheets and transported by pickup truck to a townhouse in Chokchai Garden Home Village, 5.3 kilometres away.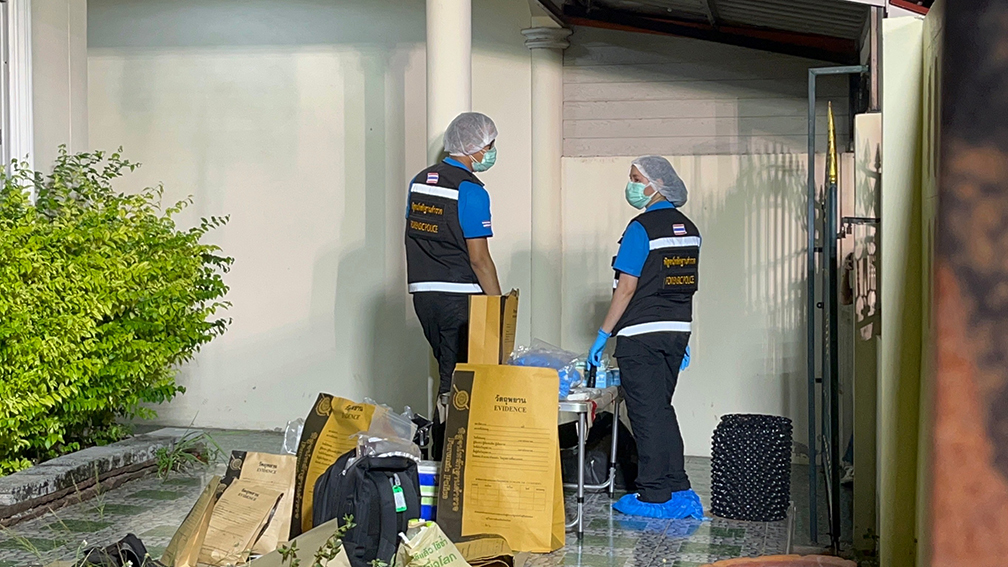 As a result, police requested a search warrant in the middle of the night on July 10, and many people came to the house to wait for the search to determine whether or not Mr. Mack's body was found.
After 11 p.m., the Evidence Division, District 2, Chonburi, examined the house and discovered a white freezer wrapped in black tape, plugged in, and tightly sealed. When the cops opened the freezer, they discovered human parts in a black bag. All 13 organs were dismembered, including the head, which had been hit with a harsh tool.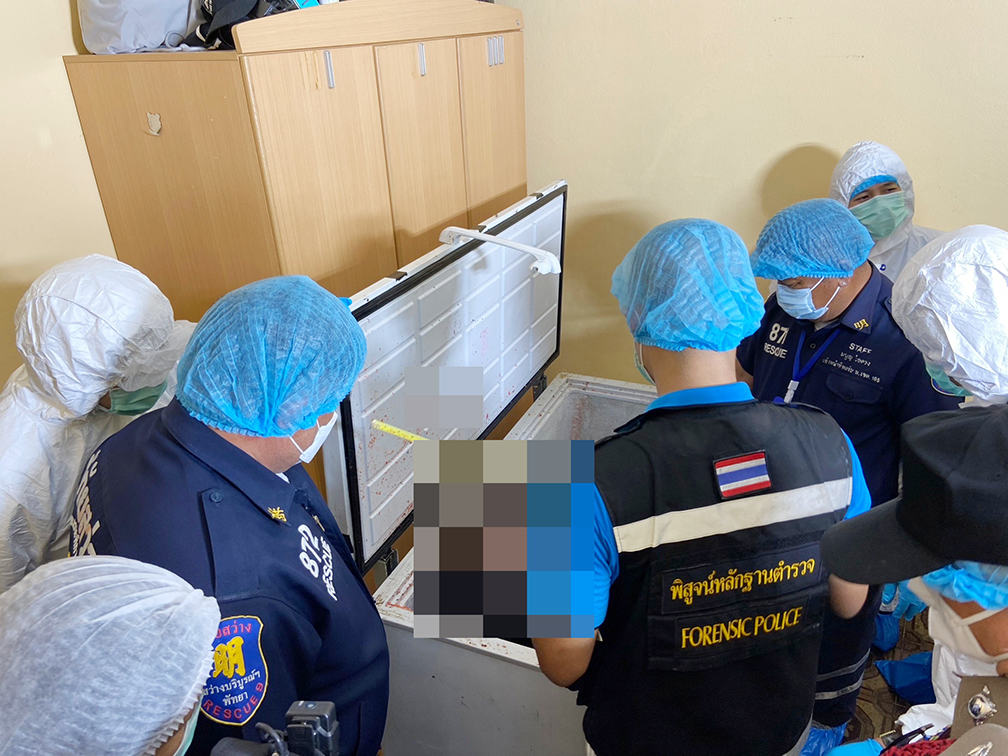 When a preliminary identity check confirmed that it was Mr. Mack's body. Three foreign nationals are now wanted in relation to Mack's killing.
Gen. Surachate Hakparn, Deputy National Police Chief, stated that the person involved is a woman, serves as a decoy, and was the last person on the surveillance camera. The main suspect is a man named Olaf, while others are in the process of being investigated. All of them are foreigners.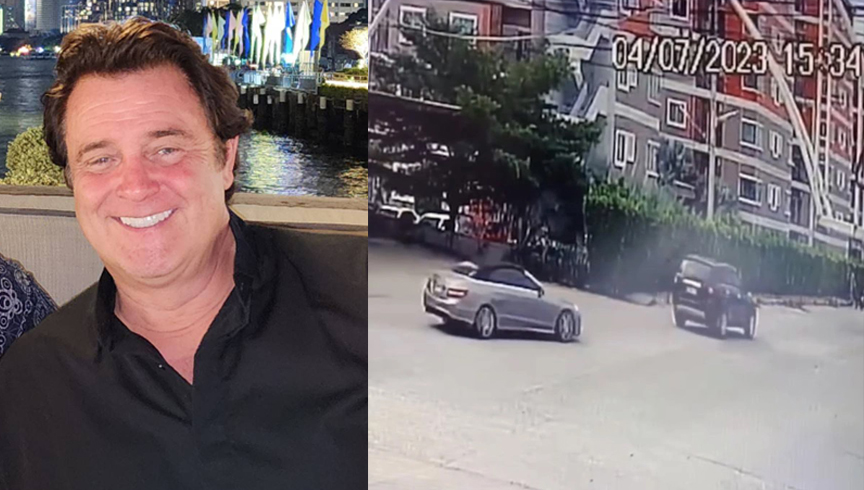 Pol. Gen. Surachet later disclosed that after the police collected traces of evidence, such as fingerprints, DNA, and palm prints, they requested the Criminal Court issue arrest warrants for 3 suspects, consisting of 1. Mrs. Petra Christl Grundgreif, German; 2. Mr. Olaf Thorsten Brinkmann, German; and 3. Mr. Sahruk Kareem Uddin, Pakistani, for joint murder, premeditated, and together hiding the corpse.
______
Related news: