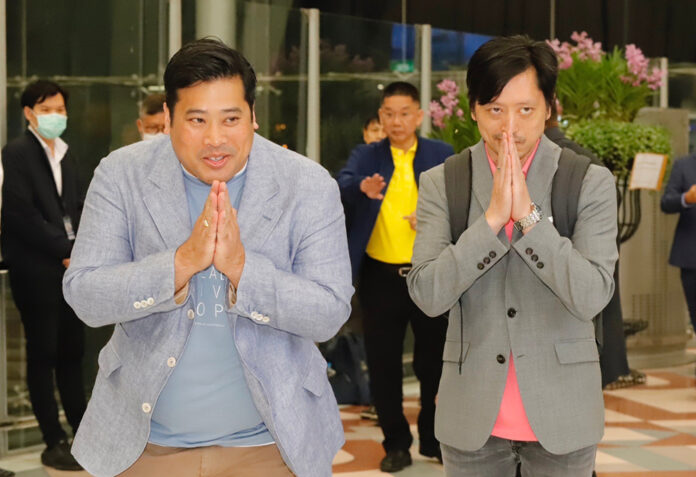 Vacharaesorn Vicacharawongse, 42, and Chakriwat Vicacharawongse, 40, the second and third sons of HM the King, stated in interviews on Monday, August 14, 2023, before departing for the United States at Suvarnabhumi International Airport that they will return to Thailand again after 27 years of living abroad.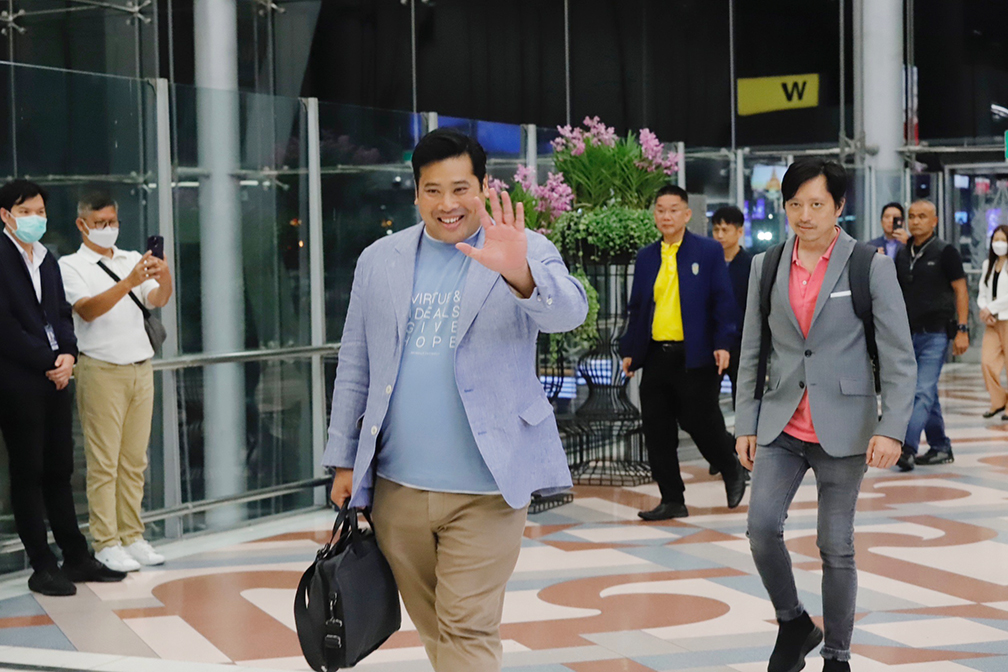 Vacharaesorn, or Than Aon (Than means Sir), thanked the reporters for coming at night to cover his story. He spent 7–8 days in Thailand, while his younger brother spent 3–4 days. Time passes fast. In Thailand, they want to do and see a variety of activities. Their hearts desired to accomplish plenty of things, but time was insufficient.
"Since my return to Thailand, everyone has shown me affection and hospitality. I engaged in a detailed conversations with Thais of various lifestyles. In this country, our Thai companions taught me a great deal," said Vacharaesorn.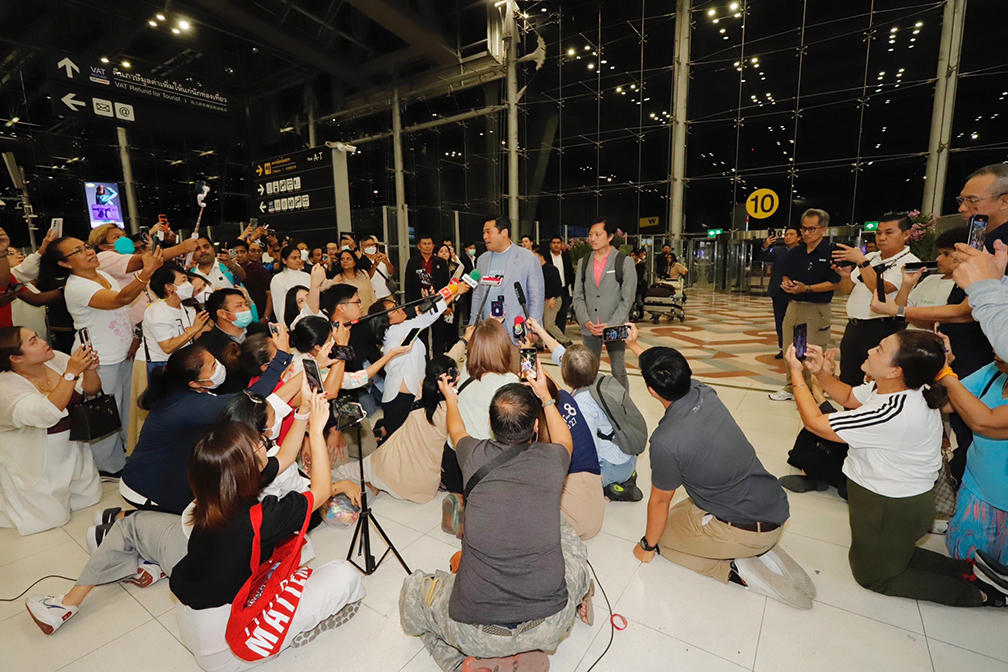 Vacharaesorn arrived in Thailand late Sunday night, August 6, and visited the Foundation For Slum Child Care in Bangkok on August 8. In the initial interview, he expressed his delight at returning to Thailand for the first time in 27 years. "It's like a dream come true."
He also visited numerous locations, such as Bangkok's temples and the Ayutthaya Historical Park in Phra Nakhon Si Ayutthaya. He enjoyed "Pad Thai," the signature dish of Thai cuisine, as well as other dishes in Bangkok's China Town. On Sunday, he rode the BTS Skytrain and declared that it was cleaner than the New York subway.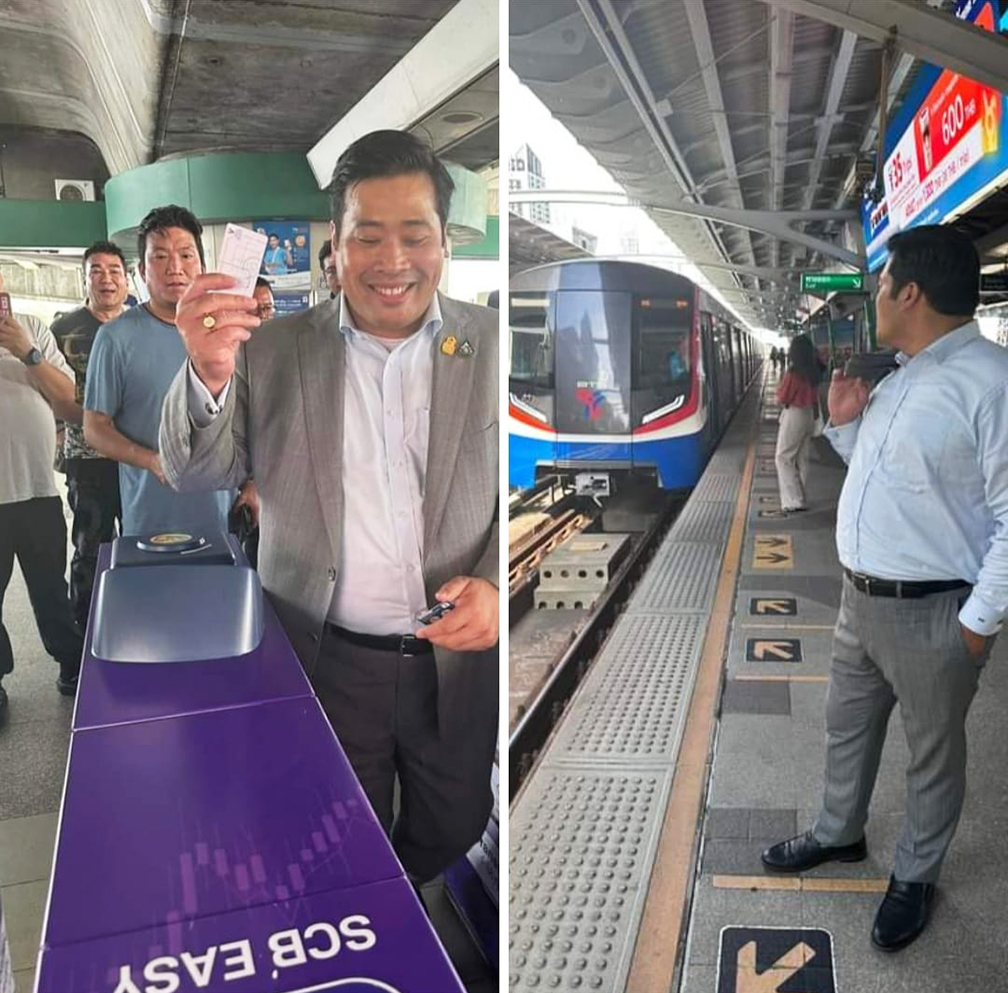 He said he clearly noticed that the Thailand of today and the Thailand of 27 years ago were different. Things that he was interested in as a child may no longer exist. Instead, something new has been added. He was not implying that Thailand is better or worse. But it just changes.
"I believe Thailand will be a country with a lot of hope. Thai people are optimistic, warm, and respectful. Respect one another. As Thai people and Thai brothers and sisters, we should respect, listen to, and honour one another regardless of who we are. Whoever has misunderstood the other, extend your forgiveness. Turn to each other, Vacharaesorn urged.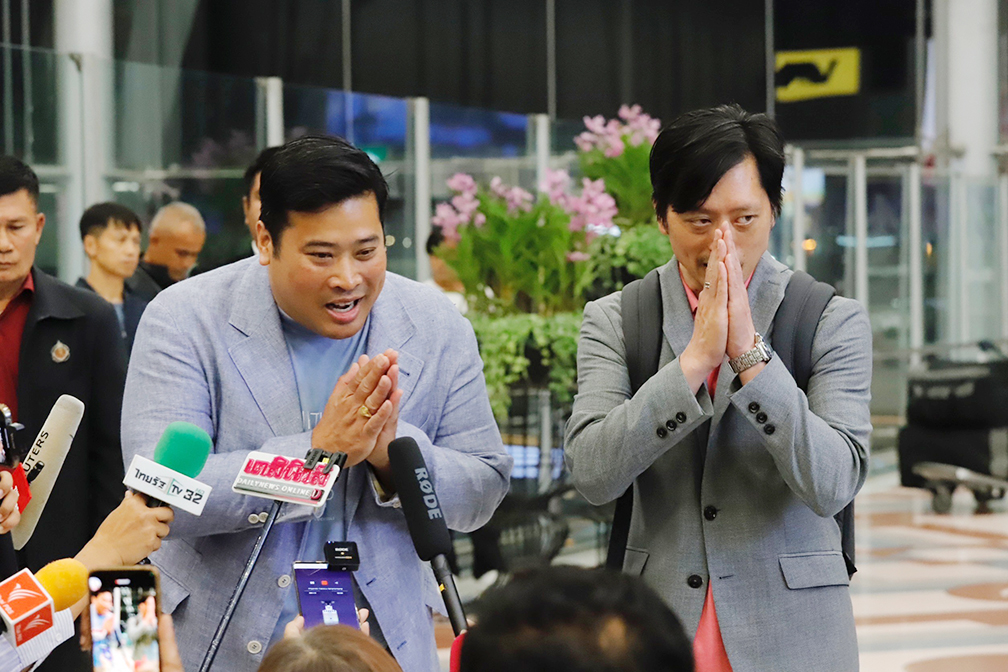 He added that he admired the generosity of His Majesty. He hoped he and his family would return to Thailand in the future.
"In the future, I, my brothers, and my family will visit Thailand again. May everyone protect and preserve Thailand as a nation founded on justice, equality, love, and unity. We hope to return soon. We'd like to say hello to everyone again next time. Thank you very much," Vacharaesorn remarked as he took his brother's hand.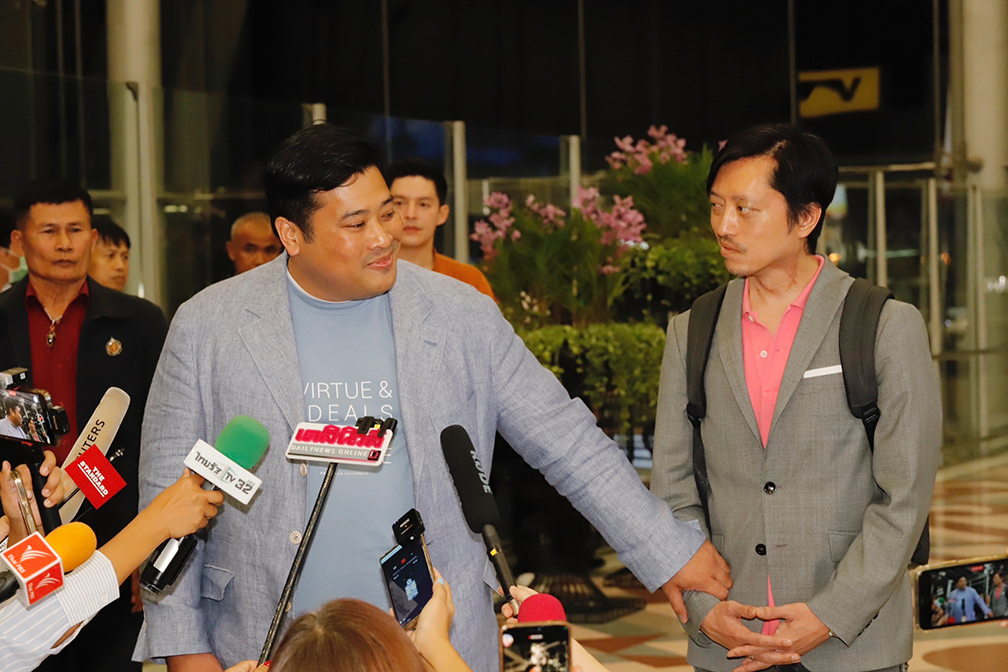 Chakriwat, or Than Aung, arrived on Sunday and joined his older brother a visit to Siriraj Hospital to pay respect to the statue of both their late great grandfather, Prince Mahidol, and late grandfather, King Rama IX.  
Chakriwat is a trained physician and based in New York, while Vacharaesorn works at a law firm, in the same city.
______
Related article:
Vacharaesorn Vivacharawongse Is Overjoyed To Be Back in Thailand