Vacharaesorn Vivacharawongse, 42, the second son of King Maha Vajiralongkorn, visited young children at the Foundation for Slum Child Care Under the patronage of Her Royal Highness Princess Galyani Vadhana Krom Luang Narathiwat Ratchanakarin, Khlong Toei District, Bangkok, on August 8.
When the news spread that Vacharaesorn, or "Than Aon," had arrived at the foundation, people from the surrounding settlements gathered to welcome him with the words "Long Live." However, Than Aon stated, "Please do not use this word because I am not in that position." Instead, he lifted his hands in respect to the people.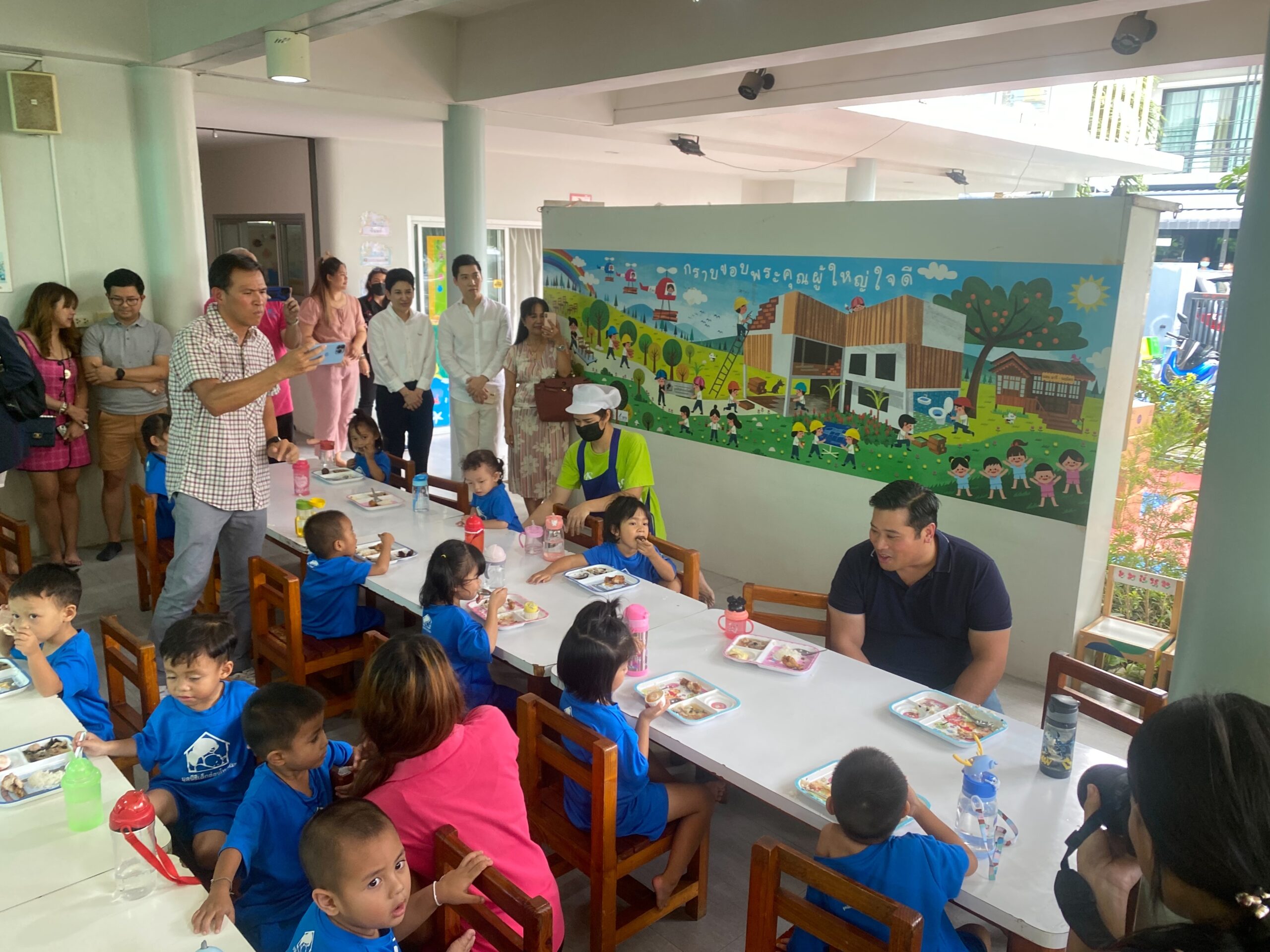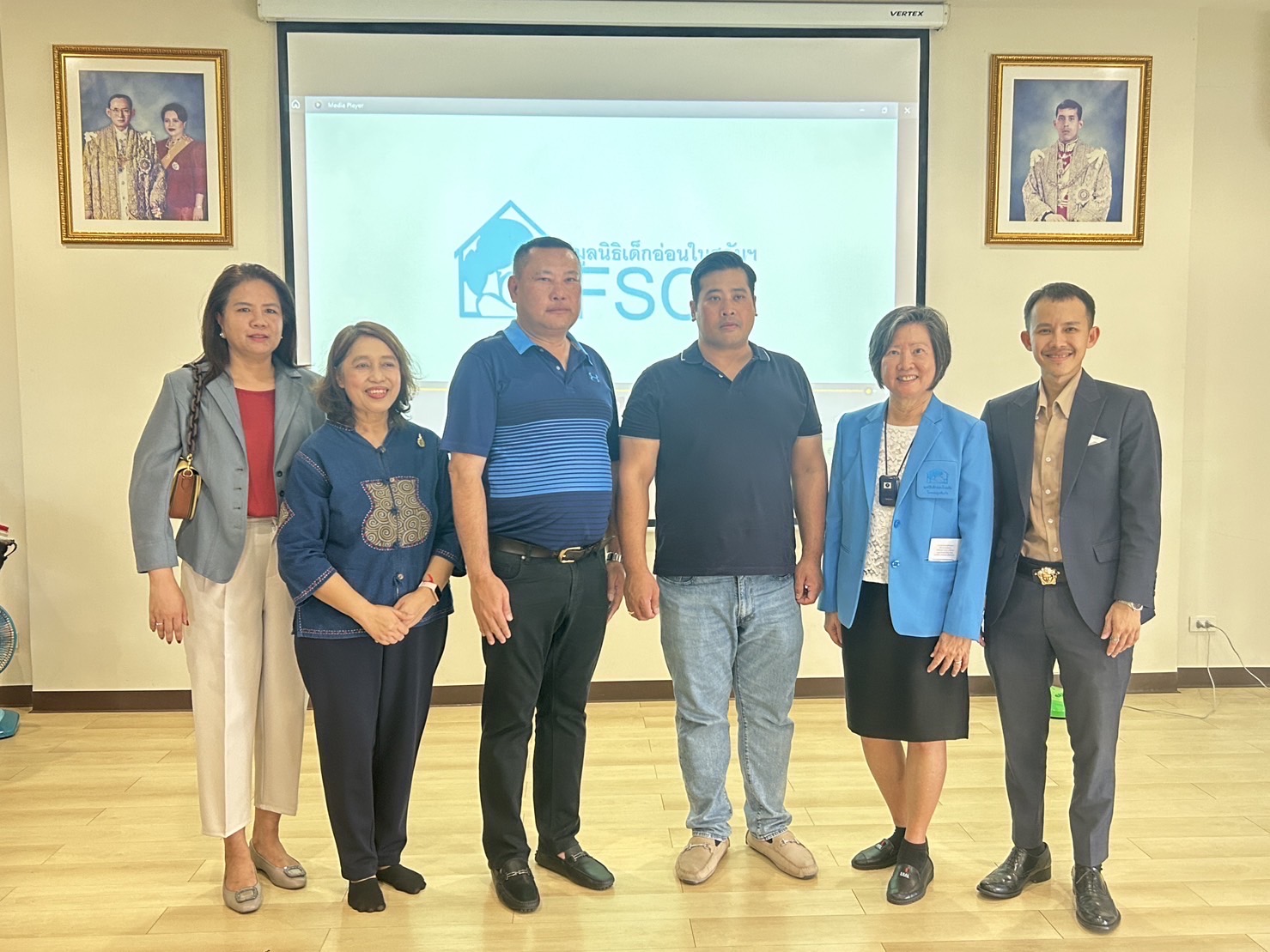 He greeted and talked to the children, during a friendly lunch. He also brought food and items such as rice, baby diaper, toilet paper, and other necessary items for children. donated to the foundation.
In an interview with foreign media (Reuters), he revealed that he has long desired to return to Thailand in order to study Thai culture and ways of life. As of today, he has visited the foundation to see how the children's well-being is going.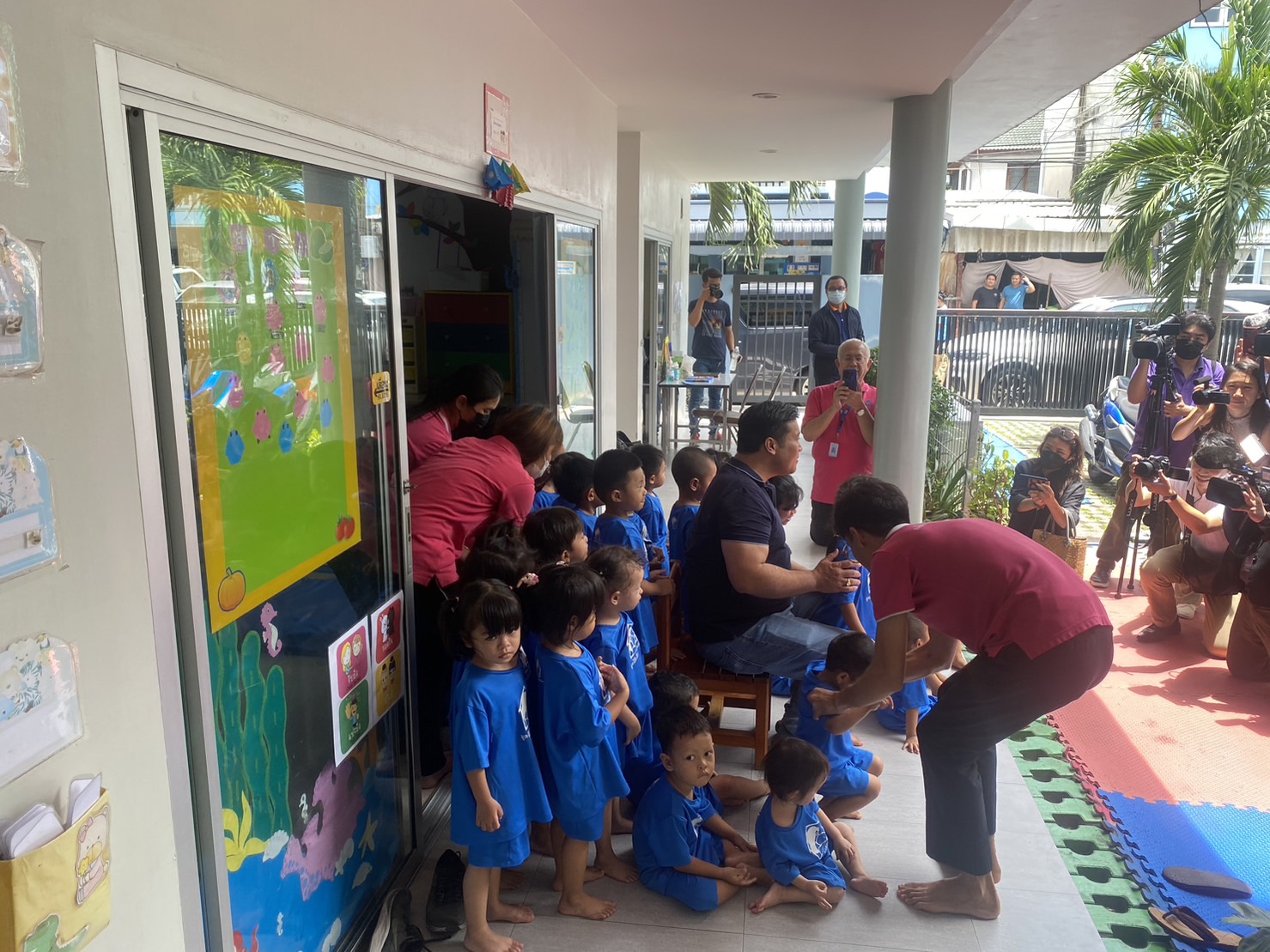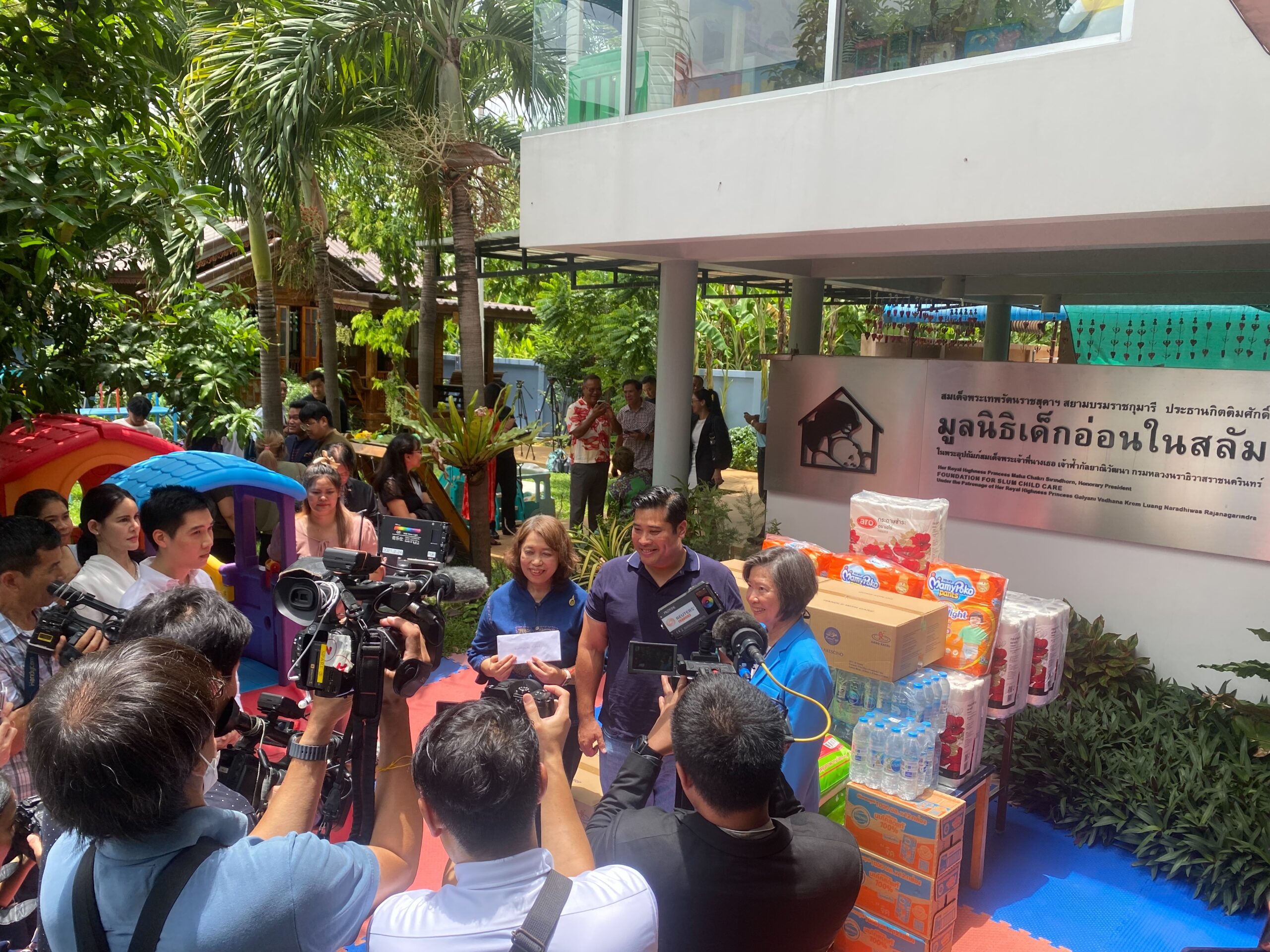 The Facebook group "2InFamily" also shared a VDO footage in which Than Aon stated in an interview that he was thrilled to be returning to Thailand for the first time in 27 years.
"It's a dream come true. Looking out the plane window as the jet touched down, I felt overwhelmed and thankful for the nation. Despite having lived abroad for a long time, I have never forgotten who I am. Never overlook the significance of Thai culture," he said.
"While living overseas, I spent time promoting Thai culture to let foreigners know that we have a valuable inheritance. It is our country's property. When I return to Thailand this time, I hope to gather more knowledge in order to continue sharing our culture with the world. "I'm overjoyed to be back," he added.