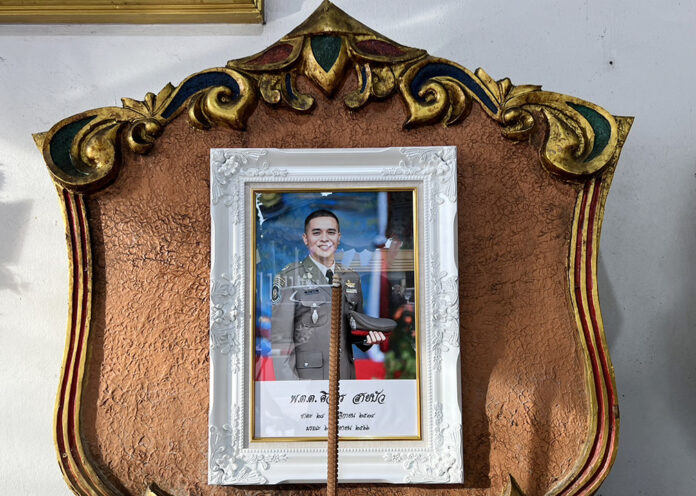 The most significant criminal case this week in Thailand involves the shooting of a police officer during a dinner party in front of 25 other officers before the gunman fled and was later killed extrajudicially. The public keeps a close eye on the influential local official who is allegedly involved to see if he avoids prosecution.
The incident occurred late in the evening of September 6 at Por. Raweekanok Construction Company on Takong-Don Tum Road in Takong Sub District, Mueang District, Nakhon Pathom Province.
The company is owned by Mr. Praveen Chanklai, also known as Kamnan Nok (Kaman means Subdistrict Headman), a 35-year-old person who is considered influential in the area.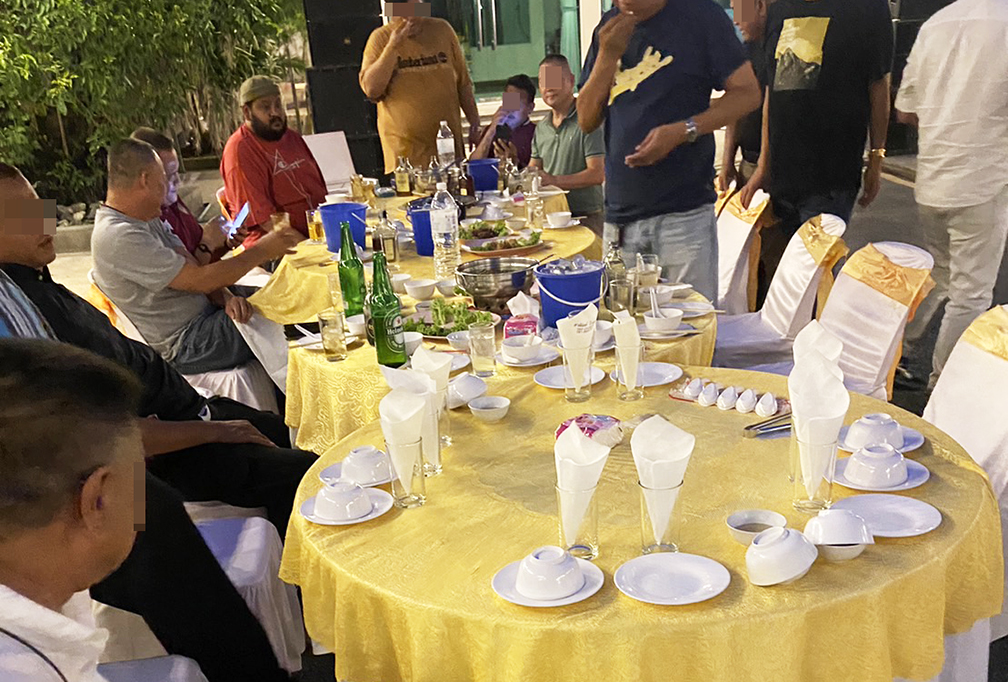 He hosted a Chinese dinner party and invited highway patrol officials, including Pol. Lt. Sivakorn Saibua, a 32-year-old lieutenant of the highway patrol.
During the party, Headman Nok asked Pol. Lt. Sivakorn to promote his relative, who is also a subordinate of Pol. Lt. Sivakorn. When the policeman refused, Kamnan Nok was indignant and said, "Acting like this is disrespectful. It's only a cousin. Why can't you help? He then smashed a table and left.
Five minutes later, Kamnan Nok's close associate, Thannachai Mhanmak, a 45-year-old resident of Ratchaburi Province, walked in and shot Pol. Lt. Sivakorn seven times, resulting in his death, and wounded another officer, Pol. Lt. Wasin Panpee, in the left arm before the gunman fled.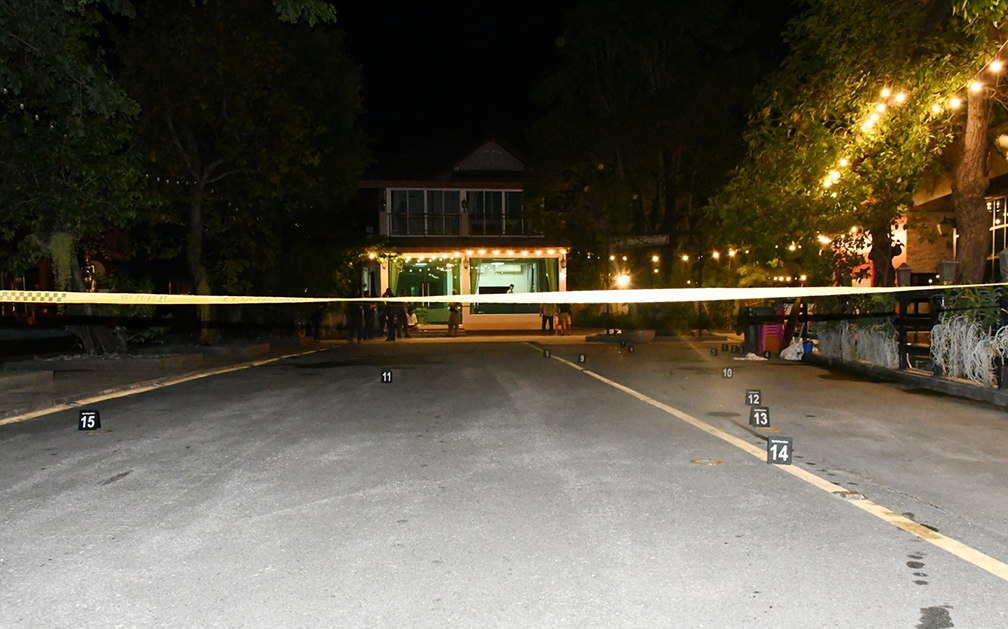 Several other police officers present at the scene were shocked and helped transport the two injured officers to Nakhon Pathom Hospital, but no one pursued or arrested the shooter, and no one prevented Kamnan Nok's staff from cleaning up the scene, removing evidence, and deleting the CCTV footage.
As a result, a court issued a warrant for Kamnan Nok's arrest on charges of inciting a felony, premeditated murder, and attempted murder. On the evening of September 7, Headman Nok, along with his private attorney, surrendered to police and was interrogated at the Mueang Nakhon Pathom police station. He claimed to have had no personal dispute with the police officer and denied giving any orders.
At 05:45 on September 8, the officers who pursued and arrested the shooter reported that the gunman was extrajudicially killed near Wat Phra Thaen Dong Rang temple in Tha Ruea district, Kanchanaburi province. The police said that the shooter fired back at the policemen.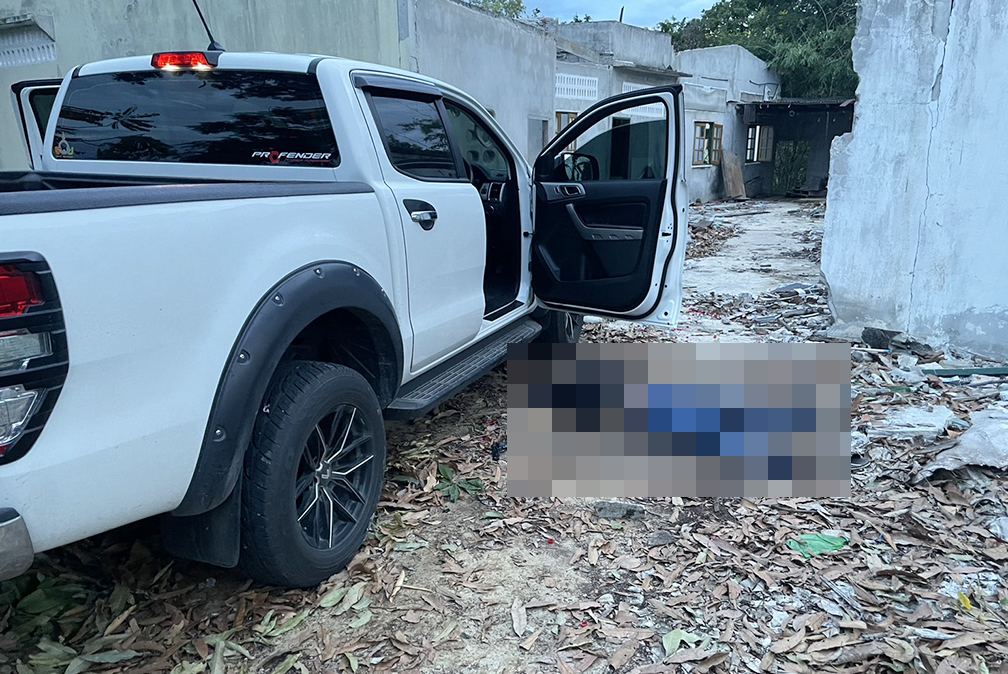 This incident has raised suspicions that Kamnan Nok may be protected by locals after the shooter's death due to his influence in the area.
Kamnan Nok is a local government official in the office of Subdistrict Headman in Takkong Subdistrict. He is known to have close relationships with influential politicians and local police officials. He also has several construction businesses and enjoys a wealthy lifestyle with a luxurious home that includes a swimming pool and a glass garage with an impressive collection of high-end cars, including Bentley, Mini Cooper and Mercedes-Benz.
In order to allay public concern, the National Police Headquarters has referred the case to the Crime Investigation Division for further investigation in Bangkok and also issued an order for all police officers to perform temporary duty at the Royal Thai Police Department Operation Centre.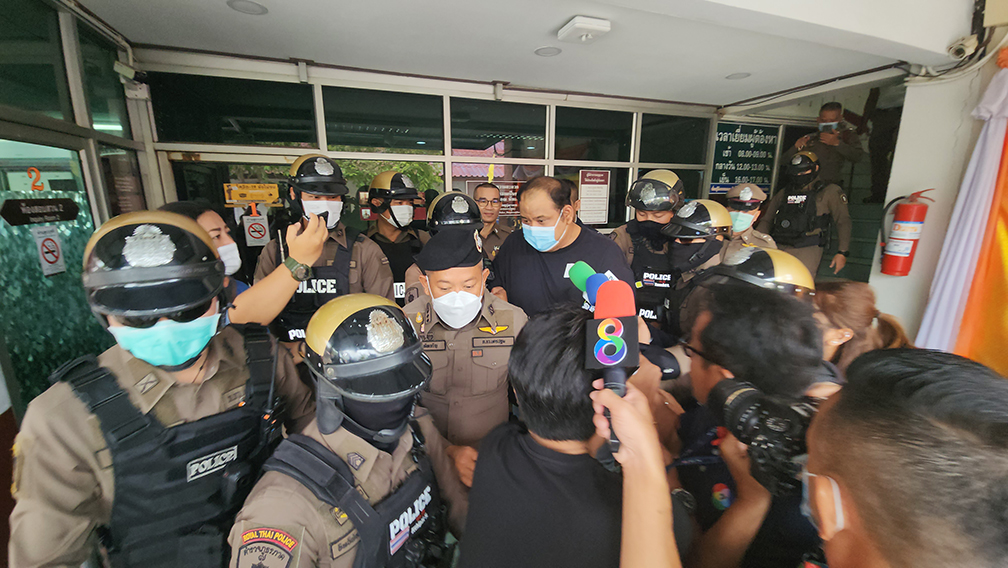 Pol. Gen. Surachate Hakparn, deputy commissioner general of the Royal Thai Police, has ordered a thorough investigation of all police officers involved, particularly with regard to the allegation of destroying evidence and allowing the suspects to flee.
He has stressed that this case will serve as an example and that any police officer who acts negligently or violates the law in addition to his or her duty will face legal action.
At the same time, according to this case, new Interior Minister Anutin Charnveerakul on Friday directed Vice Interior Minister Chada Thai-sed to begin a crackdown on local influential figures and mafias.
________