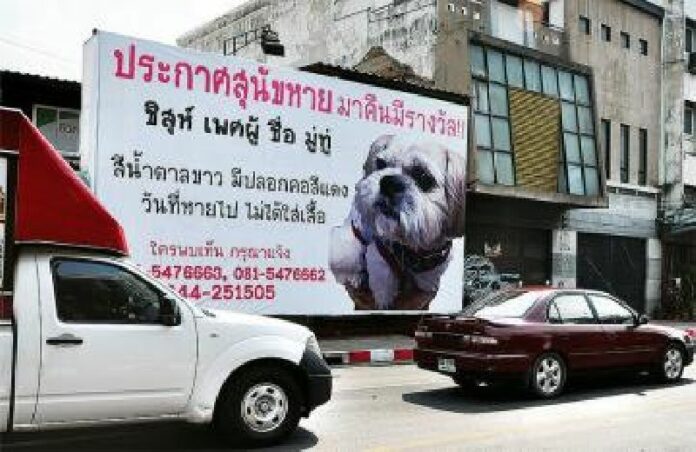 Mr. Puunt Nilnaowarat, a resident of Nakorn Rajasrima, said he has been reunited with his dog after a 2 week search which involved putting up gigantic banner in downtown seeking the dog's return and was reported by much of the nation′s press.
Mr. Puunt said the 6 year-old shitzu – Muhthu –  was found by one of his employees in front of his shop. He added that the dog was clean and well fed, leading him to believe the dog has been kidnapped. He also said Muhthu had gone missing before for few times, and each time he paid 2,000 baht to those who brought the dog back.
He made no mention whether any payment has been made this time.
Nevertheless, Mr. Puunt said he would like to thank the person who returned the dog, and all the concerned citizens on social network who help spread the news of Muhthu's disappearance. He said he would not lose the sight of his dog ever again.