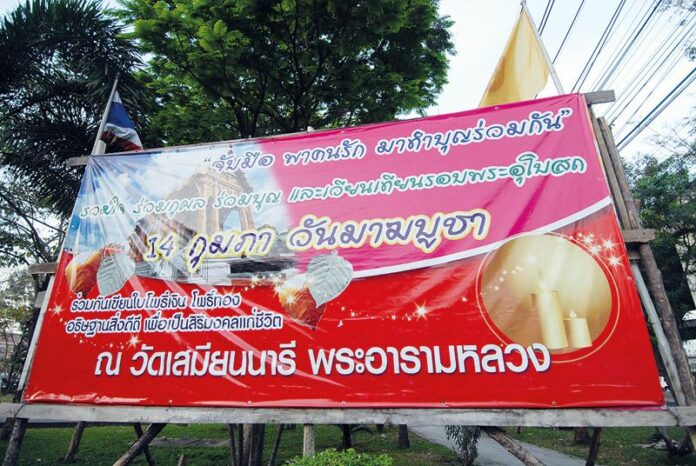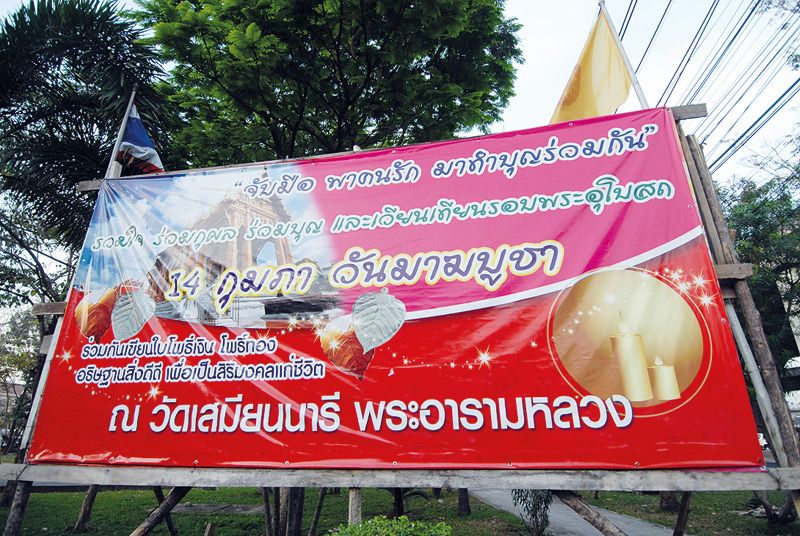 (11 February) A public health official has suggested that teenage couples should celebrate 2014 Valentine's Day in Buddhist temples to avoid unwanted pregnancy.
Thailand sees an increase in teen pregnancy in recent years, according to Dr. Ponthep Siriwanarangsan, deputy director of the Department of Health, with 53.8 cases per 1,000 population of 14-19 year old women in 2012, compared to 49.3 cases per 1,000 population in 2005.
Dr. Ponthep added that surveys also pointed to younger age in which Thai teenagers experienced their first sexual intercourse, from 18-19 year old in 1996 to 13-15 year old in 2012.
Only half of these teenagers said they used condoms in their first sex, Dr. Ponthep said, citing survey, which allegedly leads to increase in teen pregnancy and illegal abortion.
The deputy director claimed that there were 3,725 abortions of teenagers younger than 14 year old in 2012 alone, equivalent to approximately 10 cases per day.
He blamed "modern culture" and "media influence", as well as lack of sex education in schools, for the trend of rising number of teenagers having sex "before appropriate time".
Dr. Ponthep feared the situation might be worsened by the approaching Valentine Day, which is thought by the Thai authorities to encourage young people to engage in sexual activities.
As this year′s Valentine Day coincides with the Buddhist occasion of Makha Bucha Day, Dr. Ponthep suggested that young lovers should attend religious services at the temples in the morning and return to pray at the temples in the evening, instead of celebrating the Day of Love in a secular way.
"It might involve drinking of alcoholic beverage, which might lead to sexual intercourse before appropriate time," Dr. Ponthep said.
For comments, or corrections to this article please contact: [email protected]
You can also find Khaosod English on Twitter and Facebook
http://twitter.com/KhaosodEnglish
http://www.facebook.com/KhaosodEnglish