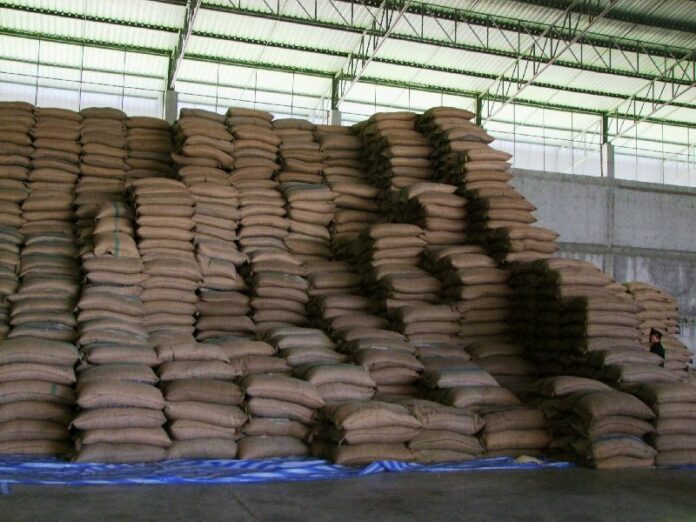 (11 February) Thailand′s economic growth would increase by 1% if the government fully paid the farmers under the rice mortgage programme, a World Bank analyst suggested.
Ms. Kirida Bhaopichitr, a Senior Economist at East Asia and Pacific Poverty Reduction and Economic Management Unit of the World Bank, said at a panel talk today that the Thai government owes over 120 billion baht to the farmers, equivalent to 1% of the national GDP.
"If the farmers are all paid, their spending could boost the economic growth up to 1%," Ms. Kirida said.
The rice pledging scheme was designed to benefit one-third of Thai farmers, allowing them to have a better quality of lives, but it ended up costing the government a loss of 400 billion baht in 2 agricultural season, Ms. Kirida added.
The scheme should be accompanied by other methods such as developing rice quality, irrigation system, water management, soil improvement to increase gross production per hectare, as well as the sustainable market price for the goods, according to Ms. Kirida.
Meanwhile, Mr. Ulrich Zachua, World Bank Country Director for South East Asia, stated that the Thai government should carefully analyse the scheme, and assess its advantages and the disadvantages.
He also agreed with Ms Kirida that the government should consider other alternatives to encourage farmers′ productivity in a sustainable way.
Ms. Kirida later added that public spending projects, particularly the 350 billion baht water management scheme and the 2 trillion baht infrastructure development, are needed for the kingdom′s economic progress.
However, she expressed her concern for the necessity of the transparency and the efficiency of both projects.
For comments, or corrections to this article please contact: [email protected]gmail.com
You can also find Khaosod English on Twitter and Facebook
http://twitter.com/KhaosodEnglish
http://www.facebook.com/KhaosodEnglish