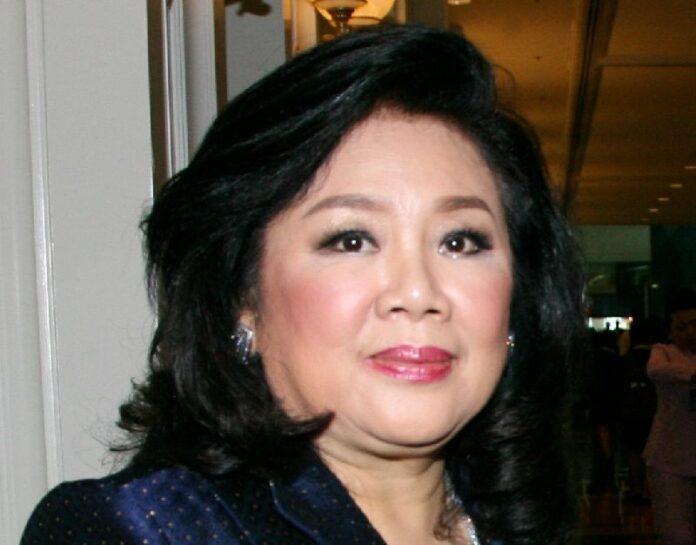 (4 March) Sister of Prime Minister Yingluck Shinawatra says she's willing to give up her women's rights award following an outcry over her eligibility.
Ms. Yaowaret Shinawatra was previously named by the Ministry of Social Development and Human Security as the winner of the 2014 prize for advancing women′s rights and gender equality on the occasion of annual International Women Day.
Explaining the decision to honour Ms. Yaowaret with the award, the prize committee cited her role as a chairwoman of a women′s foundation.
However, the news provokes criticism from a number of gender rights activists, as Ms. Yaowaret has not been known as an active campaigner for women′s welfare in Thai society, and the foundation she chairs is relatively obscure.
Others suspect that a political favour was behind the rationale for the prize.
Among the more prominent critics of the award is Ms. Supensri Puengkhokesoong, a leading member of Women and Men Progressive Movement Foundation (WMP), who told reporters that Ms. Yaowaret was not an appropriate winner for the award since there are many other activists who deserve the prize.
She said her foundation would file a letter to urge the award committee to reconsider its decision next week.
Ms. Yaowaret has not spoken to the media about the award, but she has released a statement today detailing her willingness to relinquish the prize.
"I am not saddened by the criticism, because I have never expected any rewarding for my works on development of women′s rights," Ms. Yaowaret said in a statement, which was released to the media by one of her daughters, "I believe many women have benefited from my dedication in the last 20 years, and that is a life′s award for me".
The statement continues, "I am willing to recant the award to construct an atmosphere of unity and reconciliation in the society".
She also expressed her support for other activists who have campaigned to advance women′s rights in the country.
For comments, or corrections to this article please contact: [email protected]
You can also find Khaosod English on Twitter and Facebook
http://twitter.com/KhaosodEnglish
http://www.facebook.com/KhaosodEnglish