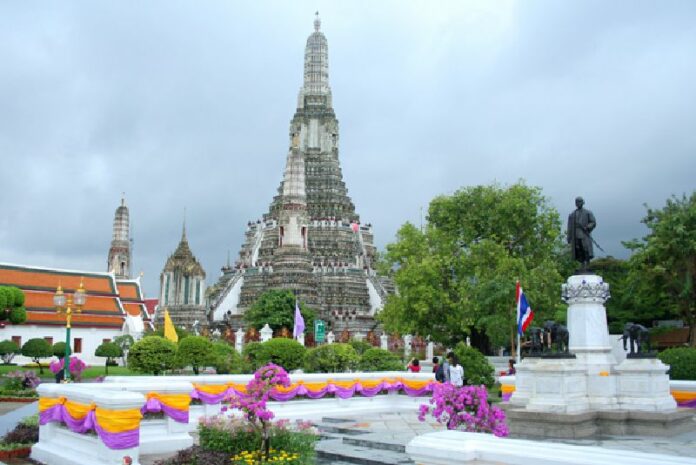 BANGKOK — The popular Temple of Dawn (Wat Arun Ratchawararam) in Bangkok has removed a photostand that sneakily charged unsuspecting tourists for taking photos with it.
Many tourists complained they were misled to believe the stand was free because signs that said photos cost 40 baht a piece were small and barely noticeable, said the deputy abbot of the temple, Phra Sakkaya Puttiyawong.
The stand was operated by a number of locals who live in the nearby community, Phra Sakkaya said.
"Many people and tourists who were affected have complained on social media and sent their complaints to the temple," Phra Sakkaya told Matichon, "It greatly affects the image of the temple, which is an important tourist destination of the country."
He added that the decision to remove the stand was reached in a meeting between the temple administrators, representatives of Bangkok Noi District Office, and the locals who owned the photostand.
"We will find measures to help the local entrepreneurs find new, appropriate jobs for them in the temple," Phra Sakkaya said.
The Temple of Dawn is one of the most famous landmarks along Bangkok's Chao Phraya River. It is also featured on the back of 10 baht coins.
For comments, or corrections to this article please contact: [email protected]
You can also find Khaosod English on Twitter and Facebook
http://twitter.com/KhaosodEnglish
http://www.facebook.com/KhaosodEnglish