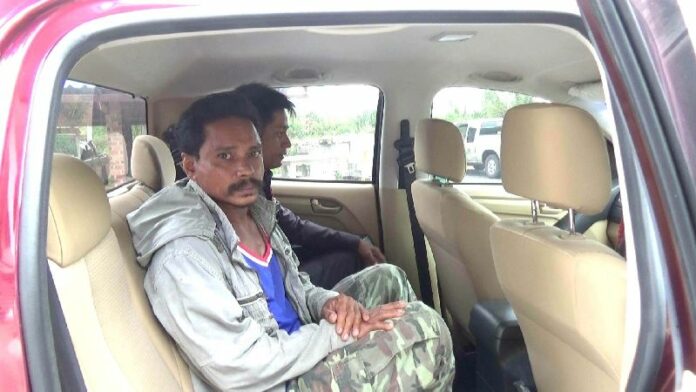 TRANG — A man accused of sexually assaulting his seven-year-old stepdaughter has been beaten to death in prison, police say, a day after he insisted he was innocent.
Prasin Nunkaew, 41, was arrested yesterday and charged with raping his stepdaughter on 6 July at a rubber farm in Trang district. Mr. Prasin's wife filed the complaint to the police.
In a press conference held yesterday, police said Mr. Prasin disputed the charge and insisted on his innocence. He was later transferred to Trang Remand Prison to await trial.
However, this morning the prison officials discovered that Mr. Prasin had been beaten to death by fellow inmates in his holding cell after a fight broke out, said Pol.Cpt. Methee Pinyoprakarn, an officer at Trang Police Station.
Pol.Cpt. Methee claimed that the fight was not related to Mr. Prasin's rape charge, but failed to provide an explanation for the beating. He said the police are investigating the incident.
The incident came at a time when Thai society and media are gripped by thestory of 13-year-old girl who was raped and murdered on a night train. An employee of the State Railway of Thailand (SRT) has been arrested and police say he has confessed to raping the girl in a sleeping car before throwing her body overboard.
The case has ignited a online campaign for punishing convicted rapists with the death penalty. Under current Thai laws, those convicted of rape can face 5-20 years in prison.
Today, Thai actress Panadda Wongpoodee and a dozen of students staged a small pro- death penalty demonstration at a train station in Nakhon Si Thammarat. Contestants of the 2014 Miss Grand Thailand beauty pageant also submitted a proposal to Thailand's military government requesting the same measure.
Read more:
Rape-Murder Suspect Exposes State Railway's Shortcomings
Editorial: Death Penalty Is Not The Solution To Rape
Junta Reminds Pro-Death Penalty Demonstrators of Ban On Public Gatherings
For comments, or corrections to this article please contact: [email protected]
You can also find Khaosod English on Twitter and Facebook
http://twitter.com/KhaosodEnglish
http://www.facebook.com/KhaosodEnglish