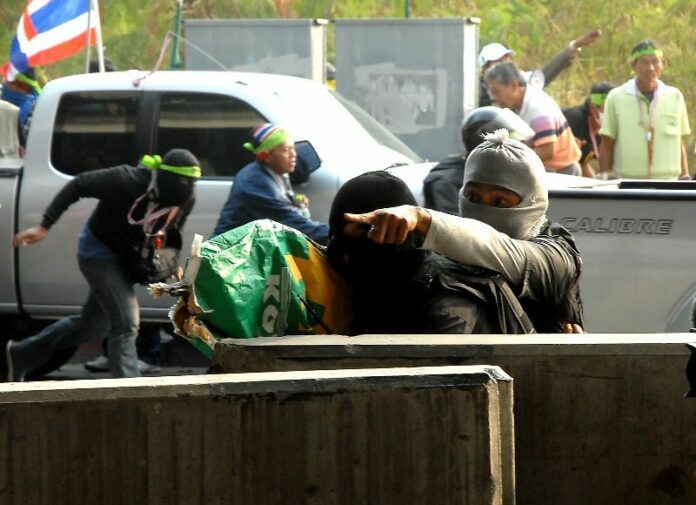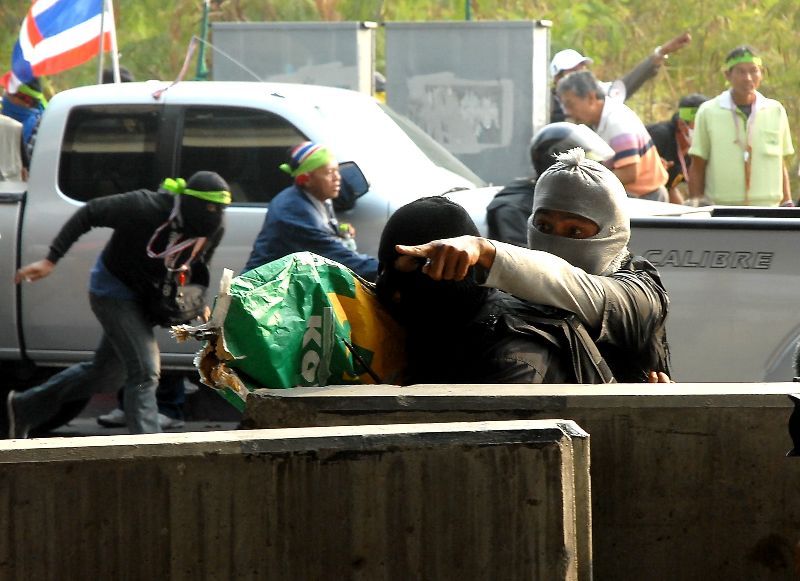 BANGKOK — The 72-year-old demonstrator who was paralysed during clashes between pro- and anti-government protesters on the eve of 2 February election passed away today, his family said.
Arkaew Saelew had been confined to his hospital for the last seven months after a bullet to the neck shattererd his nerve system and paralysed him from the neck down.
According to a statement released by his family, Mr. Arkaew's funeral will be held at Laksi Temple in Bangkok.
Mr. Arkaew was shot in front of IT Square shopping mall in Laksi district on 1 February, the night before the 2 February snap poll.
Anti-government protesters sought to block the election by besieging Laksi District Office, where poll ballots and other equipment were stored, prompting pro-government demonstrators to stage a counter rally nearby. Mr. Arkaew reportedly joined the rally on the pro-government side.
The protest descended into chaos when gunmen from both sides exchanged fire. The pro-government demonstrators were soon outgunned by a group of anti-government militants who appeared better equipped with automatic rifles and bullet-proof armour. Five others besides Mr. Arkaew were injured in the clashes.
Mr. Arkaew's death brings the number of casualities from the six-month protest campaign that preceded the coup up to 29.
In March, the police said they arrested a member of the anti-government militant group, who has been dubbed the "popcorn gunman" because he concealed his firearm in a popcorn bag during the gunfight.
The suspect, Wiwat Yordprasit, confessed to his crime at a police press conference, though his lawyer later insisted that Mr. Wiwat was pressured by the police into making a false confession. He is currently awaiting trial in Bangkok's Remand Prison.