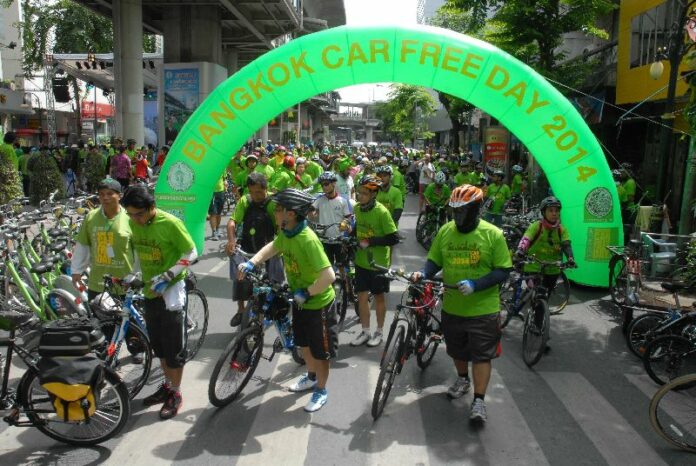 BANGKOK — In an effort to boost the Thailand's struggling tourism industry, Thai authorities are reportedly seeking to be the first Asian nation to host the world-renowned Tour de France cycling competition.
The Tourism Authority of Thailand (TAT) is currently in talks with Paris-based Amaury Sport Organisation about the opportunity to stage the world's biggest cycling race in Thailand next year, according to a report on the TAT's website.
"More talks are underway, but we expect Thailand to play the perfect host to this esteemed and prominent cycling race as early as in 2015," TAT Governor Thawatchai Arunyik was quoted as saying in the report.
"By playing host to a world famous cycling race as the Tour de France, we are saying that Thailand is ready to host international sporting events of all types and sizes," he said. "We are saying that Thailand is the place to enjoy sporting events, to enjoy unique natural and cultural experiences, and to share memorable travel moments with the world."
Since its inception in 1903, the Tour de France has been held primarily in France on an annual basis. The tournament has occasionally been hosted by neighboring countries, but never outside of Europe.
The TAT insisted that Thailand is ready to host the tournament because the Kingdom has been promoting the use of bicycles and "eco-friendly travel."
The proposal came as Thailand's tourism business continues to suffer from the unsolved murder of two British backpackers on a popular resort island two weeks ago.
The police have yet to name any suspect behind the murder of David Miller, 24, and Hannah Witheridge, 23. The police investigation has been widely criticised as incompetent and confusing, with officials giving a series of contradicting statements to the press.
Junta leader and Prime Minister Prayuth Chan-ocha was also forced to apologise after he teasingly suggested that it is unsafe for female tourists to wear bikinis in Thailand, "unless they are not beautiful."
Tourism in Thailand has been suffering since street protests against then-Prime Minister Yingluck Shinawatra broke out in December 2013. The six-month protest campaign ultimately led to a military coup and the declaration of nationwide martial law in May.