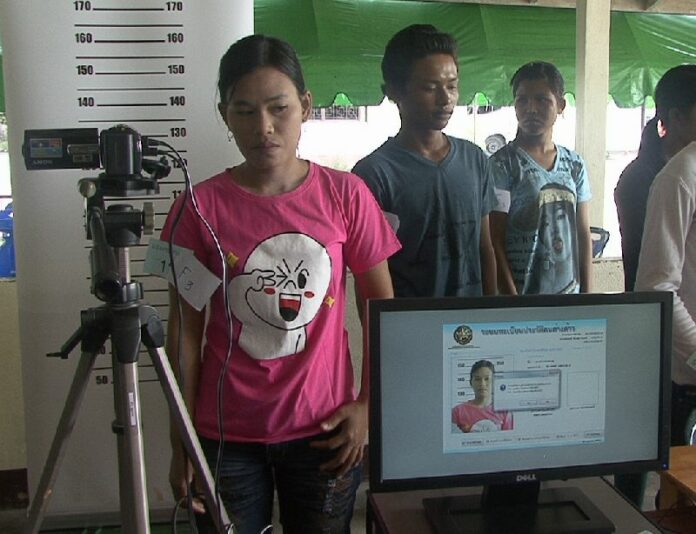 BANGKOK — Thai police say they have perfected the case file accusing two Burmese migrant workers of murdering British tourists in southern Thailand, after prosecutors initially rejected the case for being "incomplete."
State attorneys refused to take up the case earlier this week, citing insufficient evidence and "flaws" in police's investigation into the murder of David Miller, 24, and Hannah Witheridge, 23, on Koh Tao island last month.
But today, Pol.Maj.Gen. Paween Pongsirin, deputy commander of Region 8 Police, said the case file is now "perfect."
"We have added information to the case," Pol.Maj.Gen. Paween explained. "The incomplete parts of the case that the prosecutor wanted the police to add more to are now perfect." He added that the extra information requested did not concern any central details of the case.
According to Tawatchai Siangjaew, director of 8 Region Attorney Office, the prosecutor is expected to formally take up the case "by next week."
Thai police's investigation into the murder of Miller and Witheridge has been mired in controversy from the start. After several weeks of blunders, confusion, and numerous false leads, police arrested two Burmese migrant workers on the island and accused them of murdering the backpackers.
Although police claim DNA tests and CCTV footage implicate the two men, named Win Saw Htun and Saw Lin, many remain unconvinced due to a series of inconsistent police statements and the force's long history of "scapegoat" arrests.
The controversy intensified further when human rights organisations demanded a probe into mounting accusations that police torturted the two suspects into confessing. Thai authorities have firmly denied the allegation.
Win and Saw, both 21 years old, are currently being held at Koh Samui prison. They have been charged with murder, sexual assault, and nighttime theft. If found guilty, both men could face the death penalty.
Although the two suspects have yet to be indicted, the court arranged an advanced witness hearing on 14 October, citing fears that the witnesses may flee the country.
Andy Hall, a migrants' rights activist who has organized a legal team to represent Saw and Win, said defense lawyers were not notified about the hearing until the last minute.
"It's very strange why they were rushing it so much," said Hall. "It's very concerning because it really undermines the defendants' right to a fair trial if the lawyers are not able to prepare in any way."
Hall, who was present at the pre-trial hearing, also dismissed reports that Saw and Win appeared emotionally "distressed."
"They were laughing, joking, just like any young 20-year-old boys," said Hall. "They seem confident that they have a team of lawyers who are going to defend them properly. I saw reports that they were stressed and worried. But anyone could see that they were fine, that there's nothing wrong with them."
Meanwhile, British media is reporting that protesters in London are planning to stage a rally on Friday demanding an independent investigation into the murders.