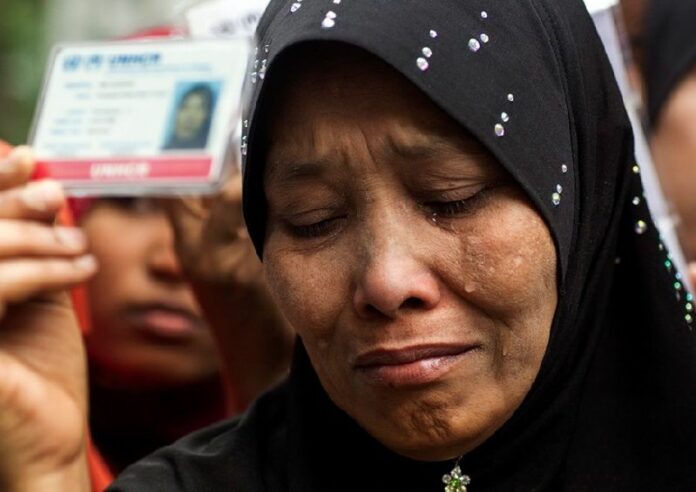 YANGON (DPA) – Myanmar has rejected a request from Bangladesh to immediately begin accepting back Muslim refugees living in camps across the border, an official said Monday.
"President Thein Sein said that Myanmar stands ready to receive the refugees from Bangladesh by our four rules," presidential spokesman Ye Htut said on Facebook, referring to rules for citizenship that include proof that both parents were Myanmar citizens.
Bangladesh is trying to restart a repatriation process that stalled in 2005 to return Rohingya Muslims who have fled Myanmar during the past two decades.
But the Myanmar government and the mostly Buddhist ethnic community of the western frontier state of Rakhine reject the Muslim group's claim to citizenship, and refer to them as "Bengalis."
Thein Sein and Bangladesh President Abdul Hamid met in Beijing on Sunday ahead of an Asia-Pacific Economic Cooperation meeting.
"He [Thein Sein] said that it's impossible to receive them back urgently," Ye Htut said.
Rohingya do not qualify for full Myanmar citizenship by birth as their ethnic identity is not recognized under the country's 1982 citizenship law.
Myanmar has agreed to receive more than 2,000 refugees from Bangladesh whose claims have been verified, although the government has disputed Bangladeshi announcements calling the refugees Rohingya.
There are more than 200,000 Rohingya refugees in Bangladesh, including about 30,000 who are documented and staying in two official camps in Cox's Bazar, according to the UN Refugee Agency and the Refugee Relief and Rehabilitation Commission in Bangladesh.