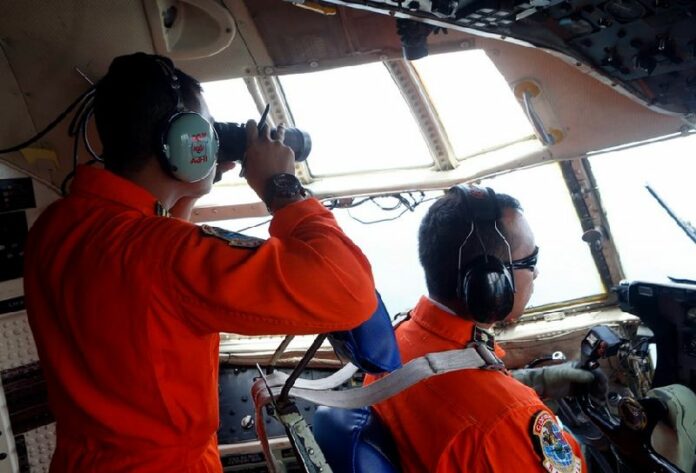 By Ahmad Pathoni
JAKARTA (DPA) – Indonesian ships have detected two large objects believed to be parts of the AirAsia plane that crashed off Borneo island with 162 people on board, the search chief said Saturday.
"We managed to detect two large objects – one three-dimensioned, another two-dimensioned," Bambang Sulistyo said.
"I can confirm that they are parts of the plane we are looking for," he said.
One object measures 9.4 x 4.8 x 0.4 metres and the other 7.2 x 0.5 metres and they were close to each other, he said.
"We are trying to lower an ROV (remotely operated vehicle) to capture the actual image of the objects on the sea floor, at a depth of 30 metres," Bambang said.
AirAsia's Airbus A320-200 crashed Sunday halfway through a two-hour flight between Surabaya, Indonesia's second-largest city, and Singapore.
Indonesian Transportation Ministry said late Friday that it had banned AirAsia from flying the Surabaya-Singapore route, after it was discovered the airline had no permit to fly the route on Sundays, the state Antara news agency said.
Ministry spokesman Julius Barata said AirAsia had a permit to serve the route only on Mondays, Tuesdays, Thursdays and Saturdays.
AirAsia could not be immediately reached for comment on the ban, which was effective January 2.
Bambang said at least 30 bodies have been retrieved from the crash site.
Bambang said two Russian aircraft, including a Beriev BE200 amphibious plane, had arrived to assist the search, along with about 50 Russian divers and an unmanned submersible, a vehicle designed to operate underwater.
He said he would assign the amphibious aircraft to look for any floating objects, especially dead bodies, that have strayed from the search area, while the divers would be tasked with reaching the two large objects.