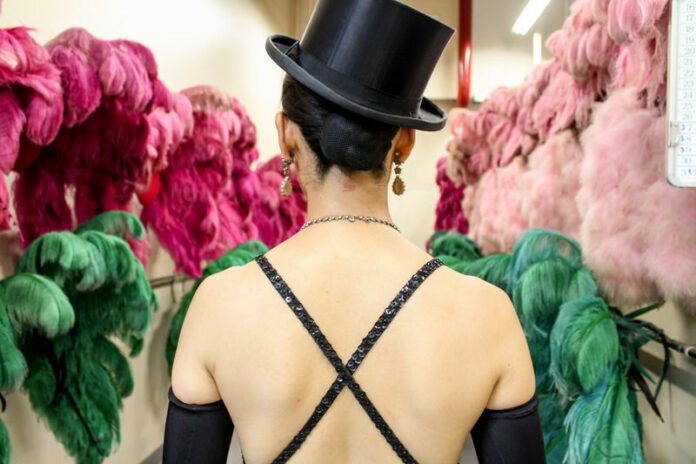 By Siraphob Thanthong-Knight
BANGKOK (DPA) — In the lively Silom district of central Bangkok, customers pile into a small, noisy gay bar on a busy Saturday night.
Chakgai Jermkwan and his partner Sean L'Estrange co-own the popular venue, which is located on a narrow street lined with gay bars.
The couple has been together for eight years and was legally married three years ago in Boston, Massachusetts.
"We are a married couple in the US but here in Thailand, we are just two friends in the eye of the law," Chakgai said.
"If something bad happened to him tomorrow, I wouldn't have a say in anything," Sean added. "I would be nothing."

Silom district in downtown Bangkok on January 15, 2015 [DPA].
Thailand welcomes lesbian, gay, bisexual and transgender (LGBT) visitors: its tourism authority targets the LGBT market, and Bangkok is often the only Asian city included on lists of gay-friendly tourist destinations around the world.
There is no law against homosexuality in Thailand, unlike in some other countries in the region.
However, Thai society is less accepting of its own lesbian, gay, bisexual and transgender communities.
Among Thais between 15 and 24 years old, 56 per cent think homosexuality is wrong, according to recent research by Khon Thai Foundation, a non-profit organization.
By comparison, more than 70 per cent of young people in Japan, South Korea, the Philippines and western European countries think that homosexuality should be accepted by society at large, according to the Pew Research Center, an American think-tank.
In a country where nearly 95 per cent of people are Buddhists, some believe that gay or transgender people suffer from bad karma for committing adultery in their past lives.
"I find it surprising that Thailand, being one of the most gay-friendly countries [for foreigners], does not have laws that support and protect the LGBT community," said L'Estrange, an Irish-American who has lived in Thailand for almost 10 years.
Thailand has no laws against discrimination toward LGBT people, and a recent surrogacy bill defines parents as members of heterosexual couples only. Same-sex marriage is neither licensed nor recognized.
Although a partnership bill has been drafted and will be submitted to the parliament, gay rights activists have concerns about it.
The Anjaree Group, Thailand's largest lesbian and gay rights activist organization, has criticized the bill for not granting homosexual couples the same rights as heterosexual couples.
The proposed Civil Partnership Act includes the right to use one's spouse's surname, the right to end the partnership and property rights. But it also raises the age of legal consent from 17 to 20 and does not include joint adoption or parental rights.
"Although we won't get all the rights we deserve, at least it'll be a good start," said Chakgai.

Sean and Chakgai in their bar in Silom Soi 4, Bangkok on January 15, 2015 [DPA].
Transgenders, locally referred to as "kathoey," are more common in Thailand than perhaps in any other country in the world, but they too complain of discrimination.
It is estimated that 1 in 166 men in Thailand is kathoey, compared to 1 in 2,500 in the United States, according to research by the University of Hong Kong.
It was not until 2011 that the Ministry of Defence stopped classifying kathoey – men living as women, not limited to those who have undergone gender reassignment surgery – as people with permanent psychological problems.
Again, the legal framework seems to lag behind. Transgender females are still identified as male in their passports, for instance, although there have been hints that kathoey may get formal recognition under the country's next constitution.
"Society seems to have space for transgenders [only] specific to the entertainment and tourism industry," said Kath Khangpiboon, the only transgender lecturer at Bangkok's Thammasat University.
"I am very fortunate that the university considered me for my ability, but most transgenders do not get that chance," said the social welfare professor. "I have heard many stories of employers telling transgender women to go cut their hair or dress like a man in order to get the job."
"The country's liberal image is superficial," she said.
Changing image into reality may require a more concerted effort from the authorities and the LGBT community.
"There are no openly gay people in high-ranking offices who can influence the change in both law and attitude," said Suppakorn Chudabala, a gay rights researcher. "The local LGBT community needs to be more active as well."
Kertchoke Kasemwongjit, from the Ministry of Justice, the head of the team drafting the same-sex partnership bill, agrees that more activism is needed.
"We need more support from LGBT people to implement changes in the law," he said.
"The first step in advocating for LGBT rights is to educate people that being homosexual or transsexual is not wrong," Suppakorn said.
"People need to stop thinking that heterosexual is a norm and understand that sexuality is diverse."
"We are not asking for any privileges," said Chakgai, the bar owner. "We just want to be treated equally, like everyone else."
For comments, or corrections to this article please contact: [email protected]
You can also find Khaosod English on Twitter and Facebook
http://twitter.com/KhaosodEnglish
http://www.facebook.com/KhaosodEnglish