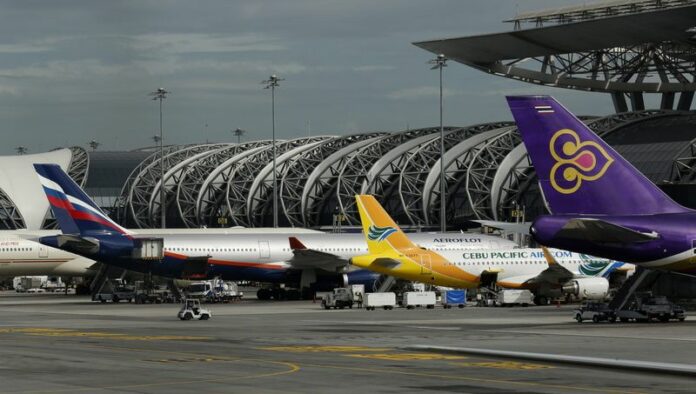 BANGKOK (DPA) — Thailand's main international airport is set to have a new runway and terminal pending approval by the government, officials said Thursday.
The new construction, due to be completed in 2019, will add a new 2.9-km runway and a second four-storey terminal at Suvarnabhumi Airport.
Thai aviation authorities said Wednesday they had approved the 47.9-billion baht (1.47-billion-US-dollar) expansion, designed to ease congestion.
The airport receives about 51 million passengers annually, significantly more than its official capacity of 45 million per year. The expansion will add capacity for 20 million more passengers.
The plans will now be forwarded to the National Legislative Assembly for deliberation and a final decision, according to the Airports of Thailand press office.