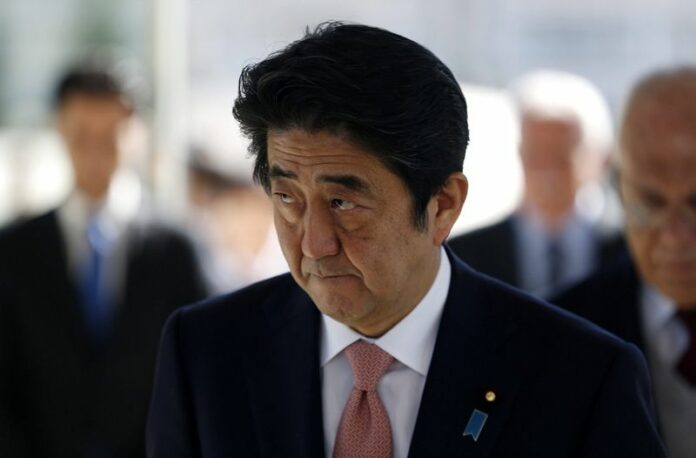 By Lars Nicolaysen and Marc Roehlig
TOKYO/CAIRO (DPA) — The Islamic State jihadist group claimed responsibility Sunday in an internet radio broadcast for the beheading of a Japanese hostage.
"The Japanese hostage was executed after the expiration of a deadline that had been reported to Japan," an Islamic State spokesman said on the militant jihadist group's al-Bayan internet radio service.
An internet video released Saturday contained an image of what appeared to be the lifeless remains of Haruna Yakawa, 42. Sunday's internet message was the first confirmation by an Islamic State source.
The group continues to hold a second Japanese hostage, Kenji Goto. In Saturday's video, he was shown holding the photo of Yakawa's body, along with an audio message in which he said Islamic State was demanding the release of a prisoner in exchange for his freedom.
The Japanese government had earlier said the Saturday image seemed authentic.
The message, posted Saturday on jihadist websites, "is highly credible," Prime Minister Shinzo Abe said on Japanese public broadcasting channel NHK.
Abe called Yakawa's apparent killing outrageous and demanded that freelance journalist Goto, 47, be immediately released. Both men were abducted in Syria.
In an earlier video, the Islamic State group demanded a 200-million-dollar ransom for Yakawa and Goto's release. Its deadline for the payment expired Friday.
In Saturday's message, Goto said his captors now wanted Sajida al-Rishawa, a jihadist jailed in Jordan for a failed 2005 suicide bombing, to be released in return for the journalist's freedom.
The Japanese government said there has been no contact with the hostage takers, but Abe said Sunday that Japan is working with Jordan and other countries on winning Goto's release.
US President Barack Obama offered condolences to Abe and the Japanese people over Yakawa's killing. Obama telephoned Abe while visiting New Delhi, the White House said.
Obama condemned the beheading and declared solidarity with Japan.
"We stand shoulder to shoulder with our ally Japan and applaud its commitment to peace and development in a region far from its shores," he said.
"We will work together to bring the perpetrators of these murders to justice and will continue to take decisive action to degrade and ultimately defeat [Islamic State]," Obama said.
For comments, or corrections to this article please contact: [email protected]
You can also find Khaosod English on Twitter and Facebook
http://twitter.com/KhaosodEnglish
http://www.facebook.com/KhaosodEnglish