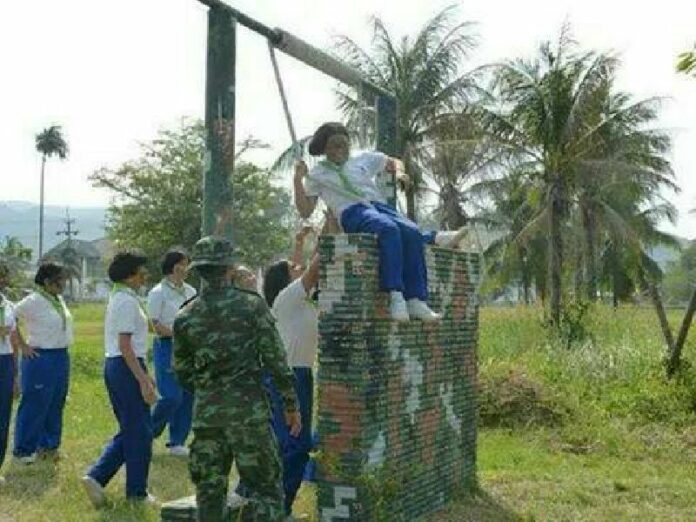 SONGKHLA — Police say they are investigating the death of a 15-year-old student who died during boy scout training at a military camp in the southern province of Songkhla.
The incident took place on 24 January at Phra Pok Klao artillery base in Mueang district, police say. Pol.Col. Decha Kanchanasorat, the officer in charge of the case, said the victim was one of 300 students from Maha Vajiravuth School who were participating in boy and girl scout activities at the base.
One of the activities involved scouts climbing up a wall with the help of a rope thethered to an overhanging pole. As the victim was climbing the wall, the pole broke and fell on his head, causing a fatal injury, Pol.Col. Decha.
The family of the victim has urged police to launch a criminal investigation into the boy's death. Officers are now working to determine whether the equipment was in a poor condition, Pol.Col. Decha said. He added that the pole appeared to have been in use for five years.
"If the investigation established that this was an act of carelessness, someone will be held responsible," Pol.Col. Decha said, "However, the officers will be fair to all sides."