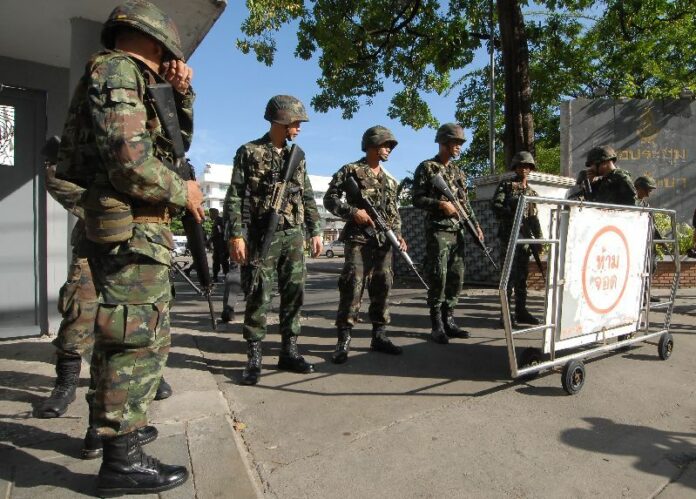 BANGKOK — A former Pheu Thai Party MP has been held in an army camp and denied communication with the outside world for three days, a military officer confirmed.
The news emerged today after close aides to Ruangkrai Leekijwattana told the press that the politician had not been seen or heard from since he was detained by soldiers on 3 February.
A senior military officer confirmed that Ruengkrai is being held at 11th Army District headquarters in Bangkok for "attitude adjustment." According to the officer, who requested not to be named, Ruengkrai was summoned by the military for a letter he sent to Patrick Murphy, the Charge d'Affaires at the United States Embassy in Bangkok.
The letter reportedly described the junta-appointed parliament's decision to impeach former Prime Minister Yingluck Shinawatra last month as politically-motivated. The letter also criticized Thailand's post-coup military government, the officer said.
"We are considering whether we will take any legal action," the military officer said.
Thailand's military junta, which seized power from a Pheu Thai-led government on 22 May 2014, has summoned at least six Pheu Thai politicians for criticizing Yingluck's impeachment over the past few weeks. However, Ruangkrai is the first politician to be held for more than a few hours.
Yingluck was impeached and banned from politics for five years for allegedly failing to stop corruption in her administration's rice-pledging scheme. Her supporters have called the ruling an effort to weaken the Pheu Thai party's prospects of a winning the next national election, scheduled for 2016 at the earliest.
More than 300 politicians, activists, and academics perceived to be sympathetic to the former government were publicly summoned and detained in military camps for up to seven days in the weeks following the coup. The wave of summons orders wound down in July.