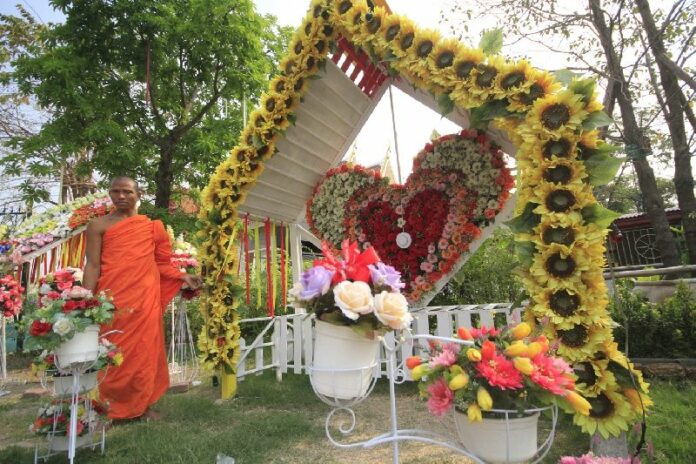 BANGKOK – Thailand's Ministry of Culture has urged teens to celebrate Valentine's Day this year by having dinner, and not sex, with their romantic partners.
The campaign, called "This Valentine's Day, Dinner Only," was announced by Chaweerat Kasetsunthorn, assistant of the Minister of Culture, in a press conference at yesterday.
Chaweerat explained that the Ministry is deeply concerned by a recent survey in which 83 percent of young people interviewed said they planned to have sex on Valentine's Day.
"It will lead to moral problems, especially pregnancy at an age when they are not ready. This problem has the potential to keep escalating," Chaweerat said. "One of the reasons for this is young people's free and convenient access to online media."
Valentine's Day has become a widely-celebrated in Thailand in recent decades. Despite the country's reputation as a top destination for sex tourism, Thailand's socially-conservative authorities frown upon the holiday, which is perceived to encourage premarital sex. Every year, police and state agencies launch a campaign to ensure that Thai youths refrain from "inappropriate activities."
Chaweerat explained how romantic rituals associated with Valentine's Day put young people at risk of having sex.
"They express their love by receiving flowers, telling their partners they love them, having dinner, watching a movie, and then they will invite each other to nightclubs and bars, where they will kiss, hug, and touch each other," Chaweerat said. "Some couples end up having sex."
Narathip Pumsap, director of the Moral Promotion Center, urged all Thai teenagers to use the "hashtag" #DinnerOnly on social media this Valentine's Day.
"We want to reflect the idea that new-era teenagers have morality and ethics in their love," Narathip said. "What's important: parents and teachers should create correct understanding about Valentine's Day with children. Teenagers can do many other activities on that day, such as showing love to the family, society, themselves, and the country."
Related coverage:
Thai Police Warn Parents of Valentine's Day 'Dangers'