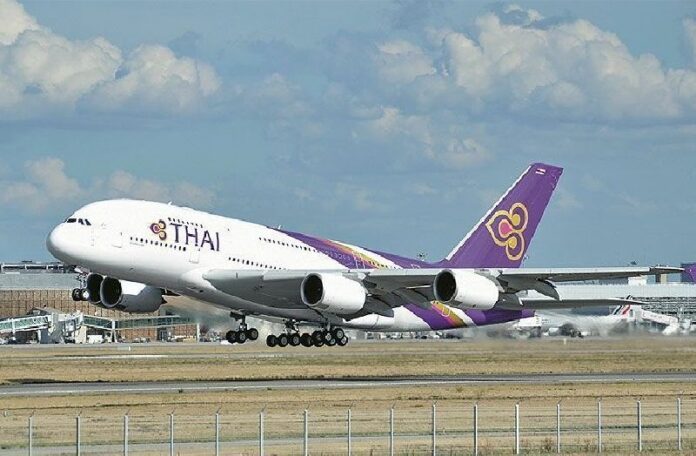 BANGKOK — A top immigration official has denied allegations that he deliberately grounded planes at Bangkok's international airport because of a personal vendetta.
"I think it was a misunderstanding," said immigration police commander Pol.Maj.Gen. Suwitpol, in response to the accusation that he ordered a 30-minute delay of all Thai Airways planes leaving from Suvarnabhumi airport on 25 February.
The allegation was posted on Pantip, one of the most popular web-forums in Thailand, by an anonymous individual who claimed to be a Thai Airways employee and a witness of the incident.
According to the posts, Pol.Maj.Gen. Suwitpol demanded to see his wife off at the departure gate, and became angry when he was refused by staff who said he lacked security clearance. In an act of revenge, he ordered all Thai Airways planes to be delayed for 30 minutes the next day, the post alleged.
"It's really shameful that a man of great education and power thinks that was a way to solve problem," the poster wrote. "If you are so powerful, don't only bully Thai people. Try to show off your power at other airlines like Korean Airlines, Japan Airlines, IY [Yemen Airlines]. I want to know if you have the balls to do that."
However, Pol.Maj.Gen. Suwitpol told Khaosod yesterday that the accusation was unfounded, and that only one plane was delayed for security reasons.
"Thai Airways sent a list of passengers that didn't match with the actual number, so officials had to [ground the plane] and recheck the number of passengers," Pol.Maj.Gen. Suwitpol said. "Let me stress that I never used my power to bully anyone. What's important is my wife didn't even travel on any Thai Airways flights on that day."
"I don't know what the person who posted the allegation wants from me," he added.
Pol.Col. Cherngron Rimpadee, the officer in charge of immigration inspection at the airport, also insisted that the allegation was "untrue." He confirmed that officers only delayed one plane to re-check the passenger list because of a security protocol.
"We recently tightened security policies," Pol.Col. Cherngron said, "The plane was delayed because of an incomplete passengers list, which delayed the process to approve the plane's take-off."