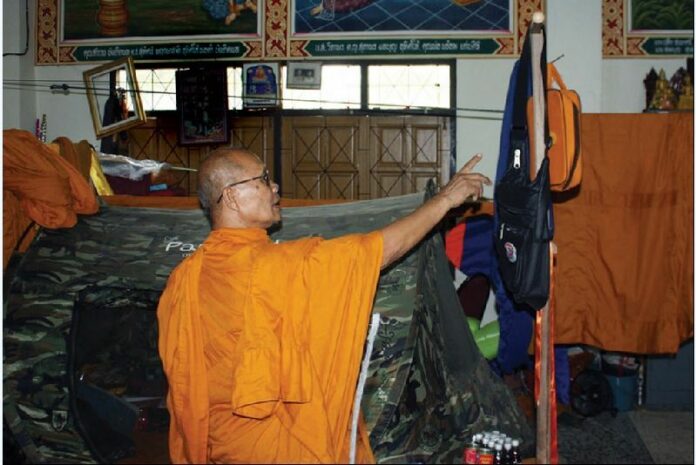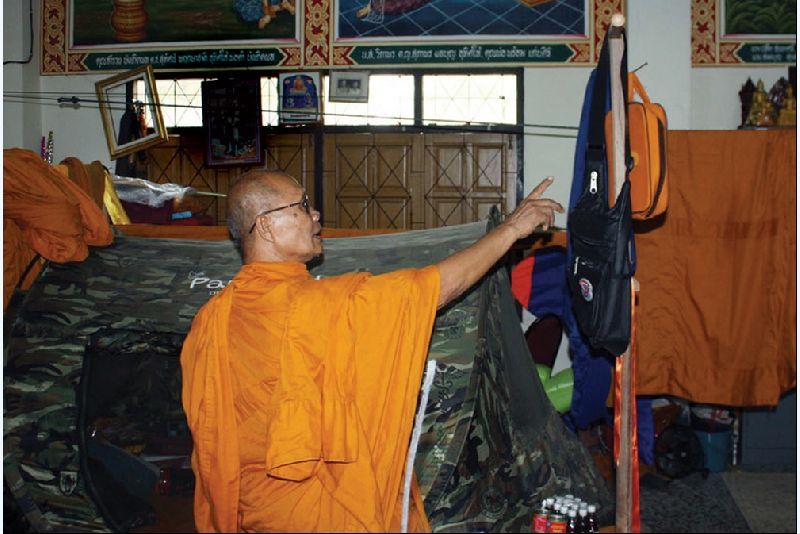 RAYONG – A monk in Rayong province has asked police to help return prize money won from lottery tickets that were allegedly stolen from his temple while he was praying.
Phra Sao Theepathammo, 68, deputy abbot of Nong Pak Nam Temple, discovered that four lottery tickets he had purchased were missing on 20 March. According to Phra Sao, the number on the tickets, 048151, was drawn as the first prize winner in the government lottery on 16 March.
The tickets are worth 16 million baht in prize money.
Speaking to Khaosod yesterday, Phra Sao said he kept the lottery tickets in a bag in his monk's residence. He believes the perpetrator broke into the room and stole the tickets while was praying.
"I'd like to plead to the person who stole my lottery, please return it to me, because I intend to use the prize money to build new pavilions for the temple, which would cost more than 10 million baht," Phra Sao said, "If you use the money, it will be a sin, and you may end up being arrested. If you are afraid of the wrongdoing, you can just leave them in the temple. I will not pursue any charges against you. I will even give you some of the money, and you will have good karma."
He added, "But if I cannot have the lottery back, I won't mind because I would think that it doesn't belong to me anyway. But I will feel disappointed that I wouldn't have the chance to build new pavilions for the temple."
Police say they will check with Government Lottery Office whether anyone has cashed the first prize lottery. The lottery vendor who sold Phra Sao the tickets will also be interrogated, police say.
For comments, or corrections to this article please contact: [email protected]
You can also find Khaosod English on Twitter and Facebook
http://twitter.com/KhaosodEnglish
http://www.facebook.com/KhaosodEnglish