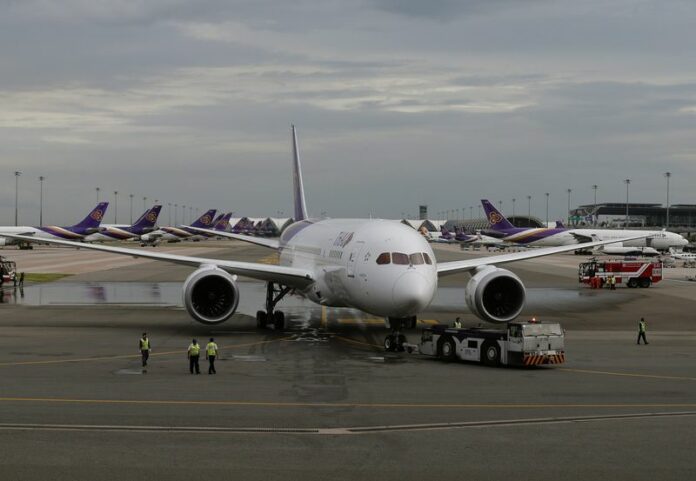 BANGKOK (DPA) — Thailand's Transport Ministry is calling an emergency meeting later this week as the country faces an imminent aviation safety downgrade, officials said Monday.
The meeting will discuss the International Civil Aviation Organization's (ICAO) rejection last week of a safety plan put forward by Thailand's Department of Civil Aviation, which was submitted to avoid a downgrade.
The ICAO carried out an audit in January and found serious gaps in safety standards at some Thai budget airlines.
"The audit found that the Department of Civil Aviation had overlooked many regulations for the low-cost airlines," a source within the Transportation Committee of the Legislative Assembly told dpa.
"Simple things like having airline manuals at ground offices, making sure you have two planes ready to relieve mechanical errors were all lacking."
If safety is downgraded, all airlines registered in Thailand, including major carriers like Thai Airways International would face possible bans on new routes. Existing routes would continue as normal.
Japan and South Korea have already responded to the possible downgrade by banning requests for future flight plans and banning all charter flights from Thailand-registered companies.
Coming during high season, the bans have already affected tour groups which sell their tickets in advance.
A source within Thai Airways criticized the Department of Civil Aviation. "Their lack of attention to detail is costing us all," the source said.