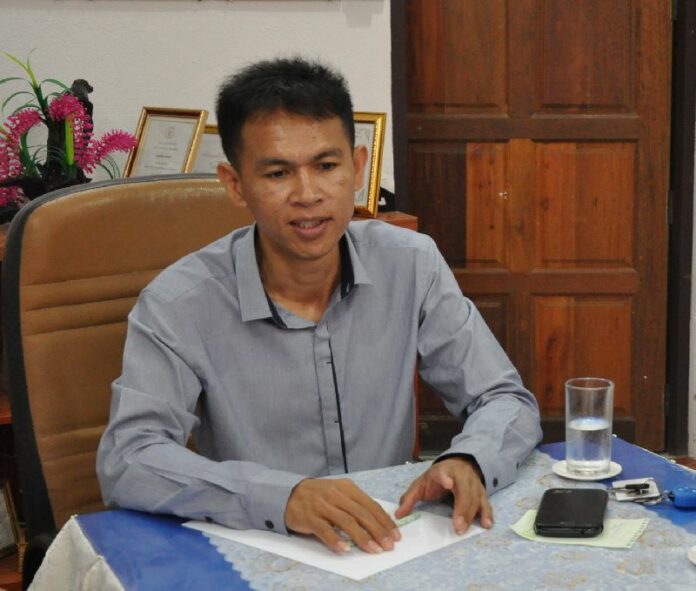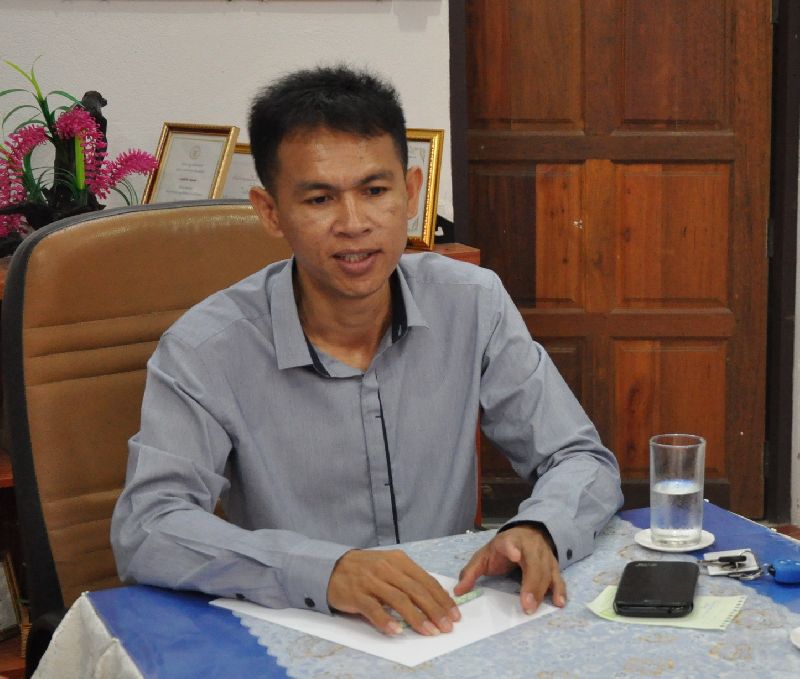 UBON RATCHATHANI – Deputy director of a public school in Ubon Ratchathani province has defended the practice of allowing students to display their grades on the uniforms.
The practice has been widely discussed on Thai social media after a photo of the school uniform, which shows a student's name along with her GPA, went viral on the internet earlier this week. Some internet users have responded negatively to the photo, accusing the school of forcing students to compete with each other, and shaming those who had low grades.
Kamchad Kullchoti, deputy director of Nayia Suksa School in Nayia district, told reporters today that he initiated the controversial idea for students at the school, but insisted that the practice is not mandatory. Students who wish to display their high GPA can do so, and there is no effort to coerce other students to follow suit, Kamchad said.
"Students with GPA above 3 are proud of their achievement, so they want to put the grades on the shirts to show their friends. It helps their friends, who do not have good grades, to have more diligence and try to score higher as well," Kamchad explained.
According to Kamchad, he came up with the idea when he was moved from another high school to Nayia Suksa School in 2013. At the time, he said, overall test scores of the national university entrance exams, known as ONET, were abysmal, but the scores soon improved after his idea was implemented.
"The school was in a crisis for two consecutive years," Kamchad told reporters at Nayia Suksa School today, "But after we used the policy, in time for 2014 ONET, it turns out that we improved in the ranking of the schools with best test scores, from the poor rank of 57 to 15 in the 29th Secondary Education Area. It is because students had more enthusiasm in studies and competing with each other."
He added, "In each year, around 30 percent of students who entered Matthayom 1 were illiterate. They could only write their first and last names. We need to use different policies to push students to have discipline, and to want to learn more than usual. We don't want students with poor grades to drop out of school in the middle of their education, because it will become a long-term problem for the society."
Other policies at the school include a bargain in which students with poor GPA can wear their hair longer than the strict hairstyle that the school permits if they manage to improve their grades, Kamchad said.
A 15-year-old student at Nayia Suksa also identified herself to our correspondent as the student whose uniform and GPA were pictured in the photo that has gone viral over the Thai social media. The student said she requested to show her grades – 3.23 – on the uniform out of pride, and insisted that her classmates who scored poorly in exams were not forced to show their GPA.
Parents of the student told reporters that they were upset by the publishing of the photo on the internet without her permission. The photo also drew condemnation and criticism from internet users, the students' parents said.