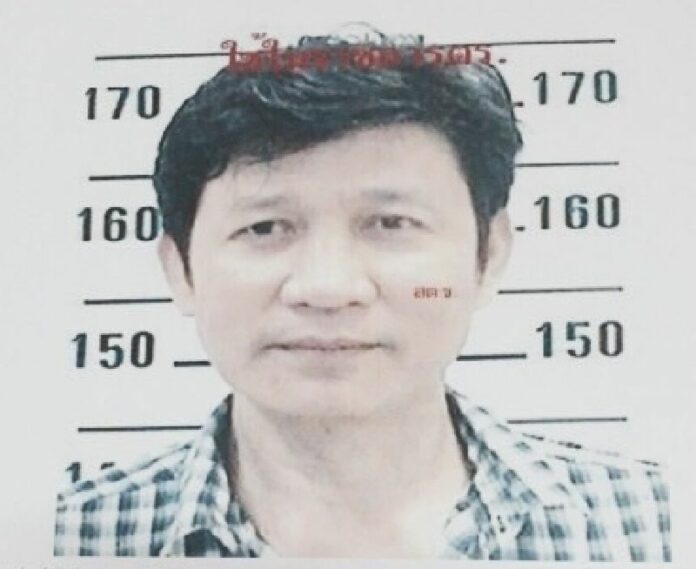 CHIANG MAI – Police in northern Thailand are urging past victims of a self-confessed serial rapist and murder to press charges against the suspect.
Para Chusri, 53, was arrested by police in Chiang Mai province yesterday and accused of raping and murdering a bar waitress at a hotel in the province on 14 April. Police autopsy established that the victim, who was in her 20s, was sodomized with a glass bottle until she died of hemorrhage. Para reportedly fled the scene and went into hiding after the murder, until he was arrested at a guesthouse in Chiang Mai yesterday.
Police say Para confessed to the crime, and said he had raped two other bar workers in separate occasions in Chiang Mai. According to police, Para lured his victims by pretending to be Vietnamese tourist and inviting them to visit his hotel room. Para reportedly told police that the victims were too embarrassed to report the crime to the police. He also added that he was high on drug when he sodomized the victim on 14 April, and that he had no intention to kill her.
Pol.Maj.Gen. Pacha Rattanapan, deputy chief of the Fifth Region Police, said police records suggested that Para may have also been involved in at least two other rapes in southern Thailand. The officer said victims in the alleged cases should come forward and press charges against Para at Muang Chiang Mai Police Station.
"We are checking the information and interrogating the suspect, asking him about in which provinces he committed those crimes, " Pol.Maj.Gen. Pacha told reporters today.
Pol.Maj.Gen. Pacha said police tracked down Para by studying CCTV footage, collecting witnesses' testimonies, and triangulating the signal of the victim's mobile phone that Para reportedly took with him. He added that police found a variety of drugs in the hotel room where the victim was murdered, including sedative drugs.
"Judging from his behavior, the suspect is considered highly dangerous to women who visit nightclubs and bars," the officer said, "It's lucky that we managed to arrest this man."