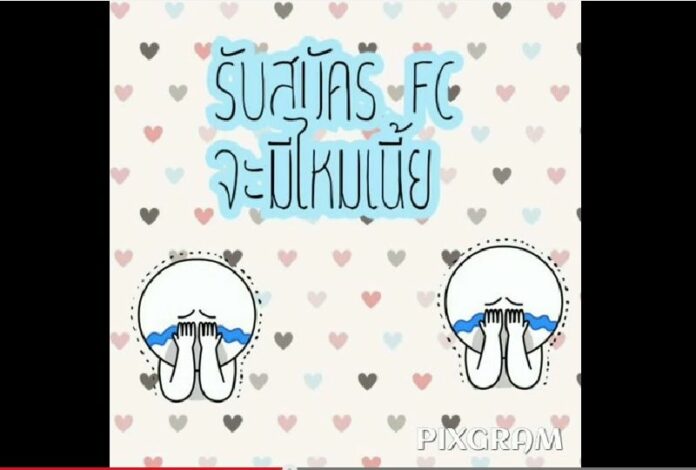 BANGKOK — A senior government official has advised parents to a monitor a recent online trend among preteen girls in Thailand that involves providing a home address to strangers on the internet in order to receive gifts in the mail.
Amphon Benjapolpitak, director of the Ministry of Public Health's Rajanukul Institute, which promotes mental health, warned that children may not be aware of the risks that come with sharing personal details on the internet.
"What children may not have thought about is that, when they are in the position that anyone can see them, there may be people who lurk quietly and monitor them," said Amphon. "It puts them in risk of danger."
She added, "The more information of children the criminals have, the higher the chance the children will encounter danger."
Known as "F.C. recruitment" by many teens, the online trend consists of female school students – mostly in elementary level – posting videos on Youtube and asking strangers to join their "fan club," shortened as "F.C."
According to the fad's unofficial rules, the "fans" must mail gifts to the young "idols" regularly. The recipients will upload videos to show the presents that arrive. Some of the girls provide their home addresses in the videos, while others ask fans to contact them on the chat application LINE to receive their addresses.
Hundreds of such videos have been uploaded to Youtube and other websites in past two months.
Despite some social media site's minimum age requirements – such as Facebook's, which is 13 – many children in Thailand regularly use social media.
Instead of completely banning the fan club trend, Amphon suggested that parents talk to their children about the concept of privacy, and establish rules about what type of personal information is appropriate to share on the internet. She also encouraged parents to talk with their children about the trend so that adults can keep track of who their children are interacting with.
"Children want to have the ability to make decisions on some issues on their own. We [adults] have to listen to them, and follow the results of such decisions," Amphon said. "If this kind of interaction exists in the families … there won't be incidents of children doing and hiding something."
Social media is extremely popular in Thailand. As of 2014, the Kingdom had 28 million Facebook users, 4.5 million Twitter users, and 1.7 million Instagram users, according to media reports.