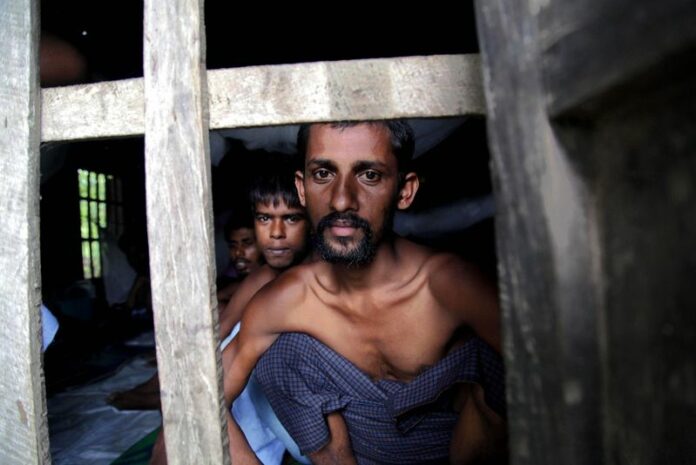 BANGKOK (DPA) – Human trafficking networks in South-East Asia have been significantly disrupted since a crisis emerged over the plight of thousands of migrants adrift at sea, the International Organization of Migration (IOM) said Thursday.
"The smuggling networks have been pushed out to sea," IOM Director General William Lacy Swing told reporters in Bangkok.
While previous moves against traffickers had only netted minor players, recent anti-trafficking campaigns by regional governments had made "significant progress" and meant more important figures in the illegal trade had been caught, he said.
IOM was the first major organization to alert countries to the plight of the sea-borne migrants, often trying to reach Malaysia or Indonesia via Thailand.
In some cases their boats had been abandoned by their crew when trafficking routes through Thailand were shut down last month.
Swing said that while around 3600 migrants, many of them Rohingyas from Myanmar and Bangladeshis, had reached Indonesia and Malaysia, a "significant portion" are still adrift.
"The top priorities [for the countries] is saving lives," Swing said. "When you save lives, you have options."
IOM officials originally stated that as many as 8,000 people from Myanmar and Bangladesh could be adrift in the Bay of Bengal.
A regional conference was due to take place on Friday in Bangkok to address the crisis, which saw regional countries towing migrant boats back out to sea before Malaysia and Indonesia agreed to allow thousands of them ashore.
Mass graves containing suspected migrants were discovered in Thailand and Malaysia in May, adding pressure on their governments to stop the traffickers.
Malaysian authorities said Thursday they were investigating the possible involvement of two police officers in dozens of graves of suspected migrants discovered earlier this week.
The two policemen were among 12 people arrested between March last year and February this year for alleged involvement in smuggling of goods and human trafficking in the Thai-Malaysia border, according to deputy Home Minister Wan Junaidi Tuanku Jaafar.
Wan Junaidi said investigators were also looking into possible links between forest and border officials and human trafficking following the discovery last week of 139 graves in 28 abandoned makeshift camps near the country's border with Thailand.
There appeared to be one body in each grave, he said, contrary to previous reports suggesting there were multiple bodies in each grave. Forensics team were still confirming the exact number of dead.