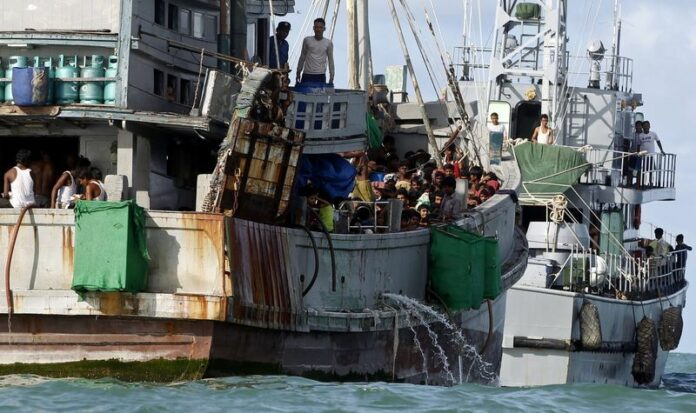 YANGON (DPA) — Myanmar's main opposition party on Monday urged the government to quickly resettle people living in temporary camps – mostly Bengali Muslims who became homeless after sectarian conflicts with Buddhists since mid-2012.
The National League for Democracy said officials should resettle the refugees and guarantee transparency in the citizenship verification process and flow of humanitarian assistance in Rakhine state.
"Staying in the camps for such a long time is like being a prisoner, and make displaced people worry for their future. Resettlement to their homes and letting them know their status clearly by transparent citizenship verification process will help the state's stable and avoiding further conflicts," said party spokesperson Nyan Win.
Riots in Rakhine state in June and October 2012 have left an estimated 140,000 people still in camps. Previous efforts to move them to semi-permanent shelters near the state capital Sittwe were postponed following fierce protests from Buddhist nationalists.
Most of the refugees are stateless Muslims, who describe themselves as Rohingya, but are officially regarded as people from Bangladesh.
The Ministry of Information said its latest verification efforts, launched in July, could allow for thousands of Muslims in Rakhine to be granted some citizenship rights under the name of Bengali, but the term Rohingya is not allowed.
(Reporting Cod Satrusayang)