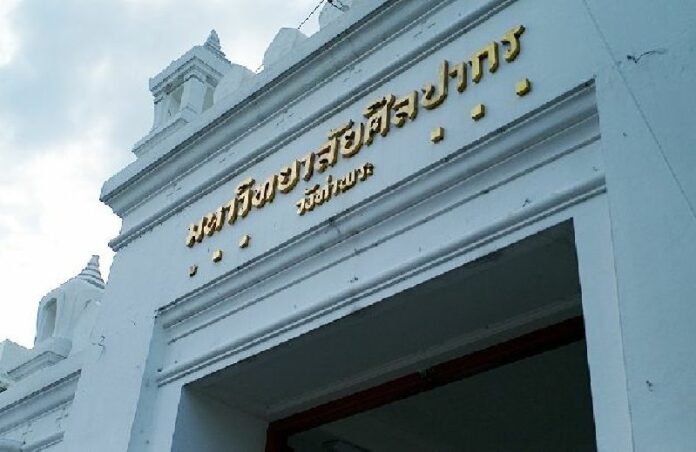 BANGKOK — A prominent state university in Thailand is frantically buying back 3,000 kilograms of rare books and magazines that it mistakenly sold as recycling materials to a vendor for 6,000 baht last week.
According to Matichon, library staff at Silpakorn University's Thapra campus arranged for a recycling truck to pick up piles of books and magazines that were marked for disposal at the library on 30 June. However, the staff somehow mixed up the order and gave away 3 tons of the library's archival collections instead, at the meager price of 2 baht per kilogram, according to university officials.
The collection includes essays, books, pamphlets, and dissertations on historical and anthropological subjects in Thailand. The collection also reportedly included magazines published by student activists in the years leading up to the 1973 student uprising that toppled the military junta at the time.
Matichon said the university administration discovered the mix-up a few days later, and ordered an investigation into the incident.
"Silpakorn University has already convened a committee to investigate to see how many important books are missing," said Sakdipan Tanwimolrat, director of Silpakorn University's library department. "From what I know so far, it's quite a lot. But we cannot answer for sure. Silpakorn University will try to track down and bring these books back as soon as possible."
Sakdipan added that the librarian who oversaw the sale offered a letter resignation, but the university turned it down because "it's not a solution. We want people to stay and solve this problem together … I want everyone to sympathize with the officials and librarians, because they also love these books."
Udom Rattanawong, the 60-year-old owner of the recycling operation that bought the books, said he was contacted the University's librarians after he posted an advertisement on the internet seeking old books and paper scraps.
He and four staff then arrived at the library on 30 June and moved the piles of books onto his truck, Udom said. According to Udom, a library official pointed to the piles and left shortly afterwards. No one else supervised the operation, as it was their lunch break, he said.
By the time the university contacted him to buy the books back at the same price of 2 baht per kilogram, Udom said he had alreaday discarded 100-200 kilograms of books because they soaked from a rainstorm. He added that he was about to send the rest to a recycling plant when he received the phone call from Silpakorn University.
"I didn't know they were rare books," Udom said. "I left school when I was in fourth grade."