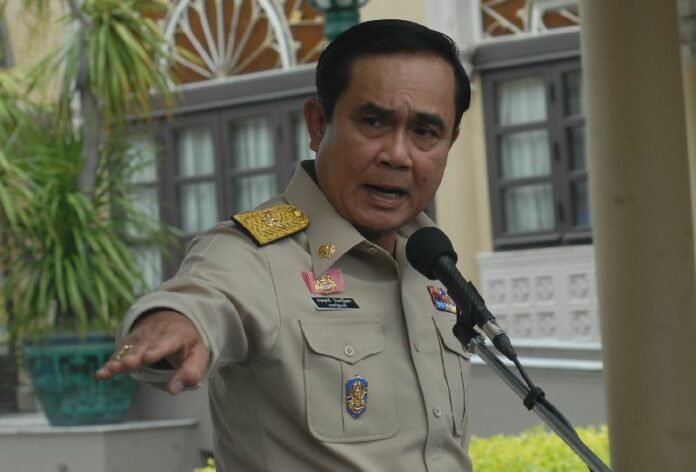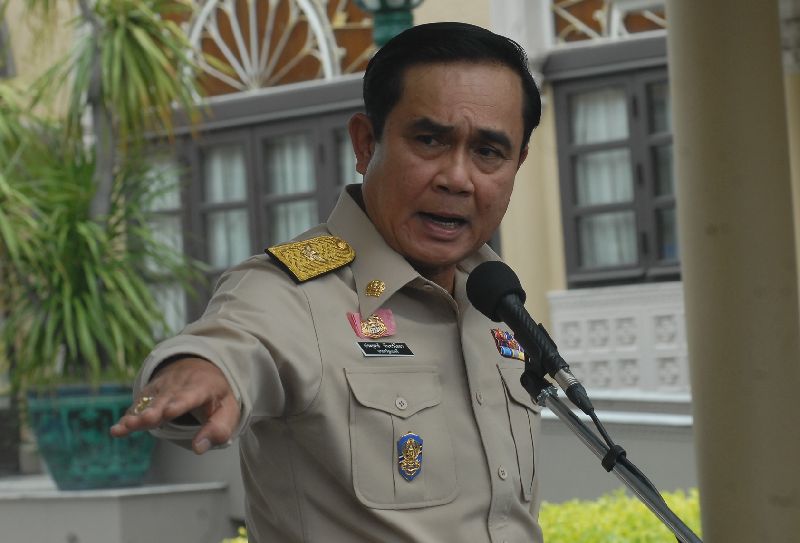 BANGKOK — Thai police say they are monitoring the people who started a rumor on social media alleging that junta chairman Gen. Prayuth Chan-ocha had transferred 10 billion baht to his personal bank account in Singapore.
Speaking at a press conference today, Thai police commander Pol.Gen. Somyot Pumpanmuang said those who started the allegation, which Gen. Prayuth has denied, will be charged with violating the Computer Crime Act.
According to Pol.Gen. Somyot, police have already identified at least one person who helped spread the rumor, but declined to say whether the person has been detained.
"As for details about that, I cannot disclose them right now, but we already knew who the person is," Pol.Gen. Somyot said. "We have been monitoring the person."
However, Bangkok Business News agency quoted the commander of police's technology crime division as saying that a 45-year-old Redshirt supporter was arrested in Pathum Thani province and identified as the source of the rumor.
According to the report, the woman is in military detention and will be transferred to police tomorrow for a formal press conference.
Since seizing power from an elected government in May 2014, Gen. Prayuth has clamped down on freedom of expression in Thailand in the name of restoring peace and order. The junta chairman has banned protests, sent anti-junta dissidents to stand trial in martial court, and repeatedly asked media agencies to refrain from criticizing his military regime.
The junta chairman denied the 10 billion baht transfer rumor in a press conference on 6 July.
"I don't know who wrote it on the social media," he said. "Let me ask you: just because it is written, does it make it true? Use your brain to analyze that. If you want to believe it, that's up to you."
Speaking to reporters today, Pol.Gen. Somyot warned "members of the public, especially teenagers" against posting information on social media that is false, could cause panic, or damage others.
"If there is a wrongdoing, whether it is done deliberately or not, it is duty of the police to take legal action," he said.
Pol.Gen. Somyot also said he wishes Thailand would tighten its grip on internet freedom to dissuade individuals from spreading "inappropriate" remarks.
"We can control, track down, and arrest [people who post] messages inside our country, but if the messages were sent from abroad and forwarded a lot, we cannot control or screen them," Pol.Gen. Somyot explained.
"Civilized countries like Singapore or Middle Eastern nations that have strict regulations about religion have already switched to using a system that involves a single gateway, and they have a system that can screen bad, inappropriate, and unwanted messages automatically."
He added, "As long as Thailand still uses the 12-gateway system, when these messages are sent in, we need to have people monitoring them, and rely on the media or the people to report offending messages individually to police. But by that time, the messages can already spread widely … so we are unable to tackle the root. It is a problem that has caused so much trouble for me and other police officers. I have petitioned the government about this many times. There should be a single gateway in Thailand."