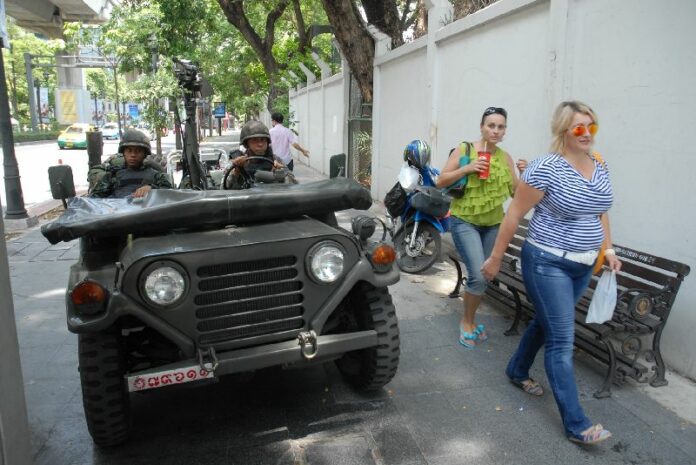 BANGKOK — Tourists will be able to stay longer and come and go at will, thanks to Thailand's anemic economy.
Reversing the trend of tightening access to tourist visas, Thailand will grant visas that allow travelers to enter and leave the kingdom at will for six months, a move embraced by the tourism industry as a boon.
"It will encourage more trips, especially among those tourists that travel regularly, they will want to visit Thailand even more often," Charoen Wangananont, the president of Association of Thai Travel Agents said. "Even though [the visas] will only be valid for six months, it is a good beginning for this kind of stimulating measure."
He said granting the multiple-entry visas to visitors would make it easier for them to visit Thailand again and again.
Tourists from any country will be able to apply for the new visas, which will cost 5,000 baht when the amended rules from the military government passed Tuesday come into effect in early October.
The measure is aimed at drawing visitors who will add money to the economy described as "quality tourists" yesterday by Tourism and Sports Minister Kobkarn Wattanawarangkul. She cited visitors from China, India, and Taiwan as examples.
"In the initial proposal that the Ministry sent to the Cabinet, we wanted the multiple-entry visa to last for 12 months but after deliberation the government gives us six months, which is still a good beginning," Kobkarn told reporters.
To reach us about this article or another matter, please contact us by e-mail at: [email protected]