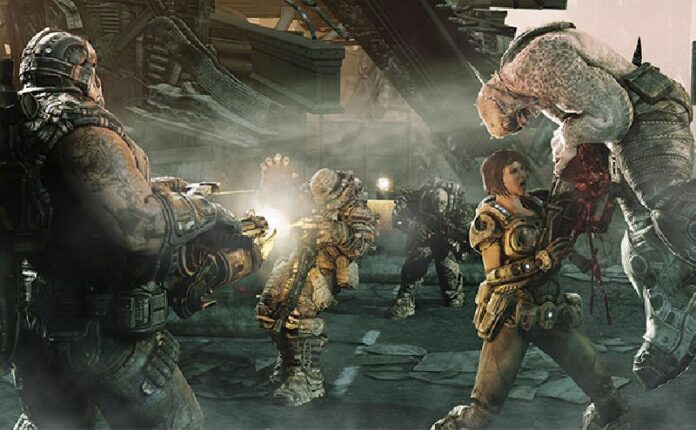 BANGKOK — A six-tier system has been devised for rating video games released in the kingdom to provide "guidance" to parents without regulating retail sales.
Six age-based ratings for games have been floated by the Ministry of Culture that would be placed on all games released in Thailand but would not be legally binding on retailers to enforce, Pradith Posew of the Film and Video Censors Board said yesterday.
"There won't be any legal effect in banning kids from playing games," Pradith said. "It's merely a guidance for guardians to take care of their kids' video game playing, based on the appropriateness to their age."
He said it was also intended to help internet and gaming cafes "to advise kids who play games at their shops."
Minister of Culture Vira Rojpojchanarat and other officials inspect an internet and game cafe in Bangkok on 22 Nov., 2014.
In addition to a "general audience" category, the six ratings would include recommendations for minimum ages of 3, 6, 13, 15 and 18.
Those ratings are similar to that used internationally by the U.S.-based Entertainment Software Rating Board. Widely adhered to due to market forces, that system is voluntary and was created by the international gaming industry to stave off threats of government regulation.
Thailand already has ratings for films and TV shows. Cinemas that show films rated "Over 20 Only" by the Ministry of Culture are required to check customers' ID cards, but other ratings have no legal effect.
The ratings system has been sent to the interim parliament and military government for final approval, Pradith said.
While films and TV shows are subject to strict review by the censorship boards; who screen materials for nudity, drug use, and other matters that may affect "public morals;" authorities have been mostly laissez-faire toward video games.
However on several recent occasions video games have been banned. In 2008, the Ministry of Culture banned sales of Grand Theft Auto IV, a video game simulating pulp-fiction criminality in a fictional city, after a 17-year-old student stabbed a taxi driver dead and blamed the game for his actions.
In August 2014, three months after the military seized power from an elected government, Thai authorities also banned sales of Tropico 5, which allows players to assume the role of a dictator running a fictitious tropical island nation. The Film and Video Censors Board ruled the game could possibly affect the kingdom's political situation.
The game creator hit back at Thailand this past June by launching new missions tasking players with crippling the Thai tourism industry.
To reach us about this article or another matter, please contact us by e-mail at: [email protected].