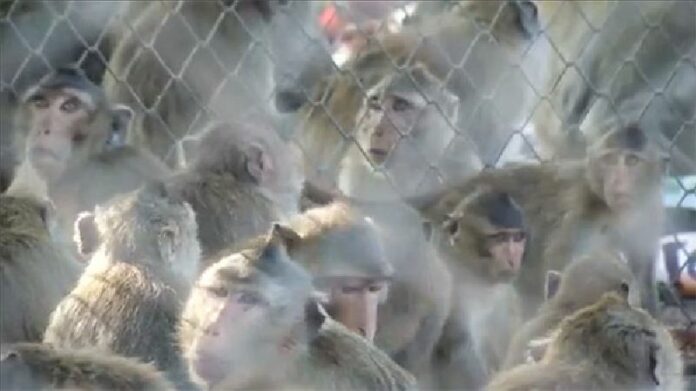 BANGKOK — About 80 long-tailed, mischievous, long-tailed macaque monkeys will be relocated from the Bangkok outskirts and released into the wild and preservation areas.
The move came after a decade of interspecies conflict reached a tipping point, with residents of the capital's Bang Khun Tian district complaining they were besieged by hundreds of the pervasive primates.
Baited by delicious fruit, the monkeys were lured yesterday into a large cage. About 80 macaques were captured.
The Department of National Parks, Wildlife and Plant Conservation said the animals will go through health checks before some are released into the wild and some are taken to a wildlife center west of Bangkok in Ratchaburi province.
To reach us about this article or another matter, please contact us by e-mail at: [email protected].