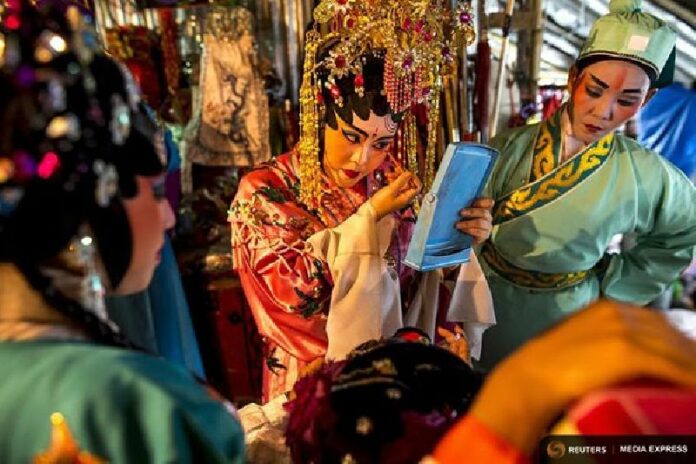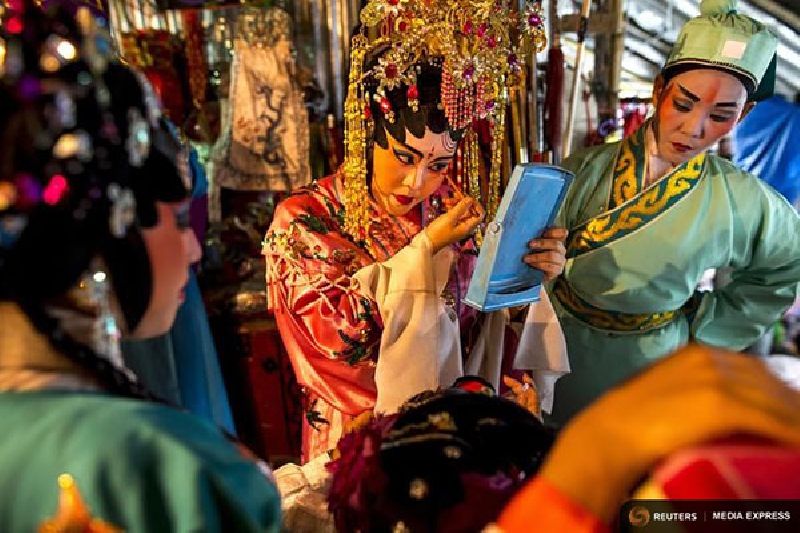 BANGKOK — Thailand's annual vegetarian festival kicked off this week, a time of year when the Southeast Asian country's meat-heavy dishes get a vegetarian makeover.
Known as Tesakan Gin Jay, or vegan festival, it takes place over 10 days and began over 150 years ago on the tourist island of Phuket, some 840 kilometers south of Bangkok.
Thailand is home to the largest overseas Chinese community in the world, and the festival is a time when Thai-Chinese, often third- or fourth-generation Chinese who grew up in Thailand, observe 10 days of abstinence.
Eating meat, drinking alcohol and having sex are thought to be vices and pollutants of the body and mind to be cut out entirely by the truly devoted.
"Eating vegetarian food during the festival purifies your mind and washes away your sins," said Lamyu Manolai, 59, a food vendor. "It's like going to a temple."
In Bangkok's Chinatown, yellow flags baring the words "purified" and "merit" flutter along Yaowarat Road, the area's main thoroughfare, a smorgasbord of vegan and vegetarian food stalls.
The food sold here is often made from meat substitutes including soy proteins made to look like the real thing, to varying degrees of success.
Fish maw soup, the neighborhood's signature dish, made with bamboo mushrooms, looks convincingly like its meat-based original.
Standing in front of her family-run food stall, Jutharatn Charoensawang, 47, chats away with customers who take pictures of her baked taro rice served in clay pots.
Part of a third-generation Thai-Chinese family which has been selling food in Chinatown for over a hundred years, she believes abstaining from meat is a direct ticket to heaven.
"If you go vegetarian for 10 days each year during the festival, you will go to heaven," she said. "I truly believe it."
Story: Reuters / Patpicha Tanakasempipat
Members of a Chinese opera troupe gather before performing Wednesday in Bangkok
Vendors prepare meat substitute for vegetarian food at a market Wednesday Bangkok's Chinatown
A vendor prepares meat substitute for vegetarian food Wednesday at a market in Bangkok's Chinatown
People shop for vegetarian food Wednesday at a market in Bangkok's Chinatown
People pray at a shrine Wednesday in Bangok
A member of a Chinese opera troupe applies make-up before performing at a shrine Wednesday during the annual vegetarian festival in Bangkok
Photo: Reuters / Athit Perawongmetha