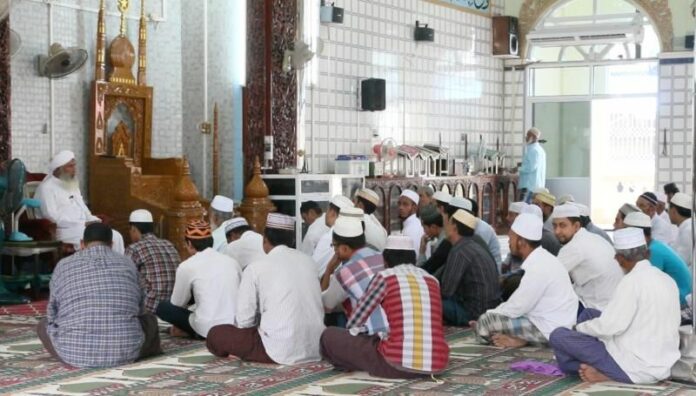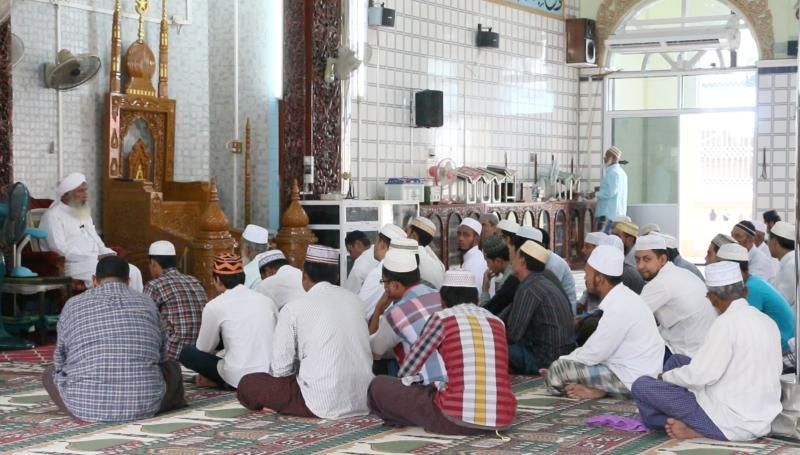 YANGON – Myanmar will go to the polls Nov. 8 in what has been billed as the first free and fair parliamentary election in 25 years, yet the marginalization of the Muslim community has left local and international observers concerned about how democratic the vote will be.
Of the more than 6,000 candidates running in the elections, the overwhelming majority of them are Buddhist, and only 28 are Muslim, representing just 0.5 percent of candidates, according to the final list of candidates released by the Union Election Commission.
Muslims make up about 5 percent of the country's predominantly Buddhist population.
The commission has rejected more than 100 would-be candidates, mostly Muslims, stating their parents were not recognised as citizens yet at the time of the candidates' births, meaning their candidacy would be in violation of the Elections Law.
The decision has raised concerns among rights groups and observers, and regional lawmakers warned it could "undermine the credibility of the contest."
"In any other country the rejection of an entire class of candidates would render the contest itself undemocratic," Charles Santiago, a member of parliament from Malaysia and chairperson of the ASEAN Parliamentarians for Human Rights said in a statement in September.
Religious tensions are running high in Myanmar ahead of the election, largely stoked by the radical Buddhist group Ma Ba Tha, which has emerged as a powerful force.
"We are all in a helpless state," said Kyaw Min, a Muslim politician and chairman of Democracy and Human Rights Party. "The decisions are arbitrarily made along racial and religious lines."
His party submitted applications for 18 candidates mainly for constituencies in Rakhine state in western Myanmar which has a sizable population of stateless Rohingya Muslims, but only three were approved as candidates.
In total, election commission figures show that of 6,074 approved candidates in the elections there are 5,130 Buddhists, 903 Christians and 28 Muslims.
Not only are there very few Muslim candidates running in the elections, but most are representing little-known political parties, leaving many with slim chances of winning any seats.
"There is strong likelihood that there will be no Muslim legislator in the parliament," said Myo Thant, a Muslim politician who has decided not to run in the poll which he said is being held under the influence of nationalist monks.
"Everyone is pandering to the wish of the Ma Ba Tha," he said.
Major Parties Exclude Muslims
In an apparent move to appease Ma Ba Tha,  the main political parties have excluded Muslims as  candidates.
Some Ma Ba Tha monks have publicly condemned the popular National League for Democracy party, or NLD, led by Aung San Suu Kyi as a "pro-Islam" party which Buddhists should not vote for.
Perhaps in response to the group's swelling influence, neither the NLD or the ruling Union Solidarity and Development Party have fielded any Muslim candidates.
The NLD's leadership made the decision to exclude Muslims from its candidate list to avoid criticism, said, NLD spokesman Win Htein.
"Our NLD members who are Muslims are very much understanding of this situation," he said.
Apart from two Muslim candidates representing the National Unity Party, the party of the former military dictator Ne Win, almost all Muslim candidates are representing little known, Yangon-based Muslim political parties.
Kyaw Min said powerful parties are avoiding Muslims either out of fear that they will lose votes or with the deliberate intent to keep the Muslims out of formal political arena.
"The result is Muslims will lose their democratic right to represent their community. This will also discourage the patriotism of Muslims in this country," he said.
His party is one of a handful that is fielding Muslim candidates outside Yangon, including the only Muslim candidate in the town of Maungdaw in northern Rakhine State.
Like many of his party's would-be candidates, Kyaw Min himself was rejected by the election commission, despite him winning a seat in the 1990 elections, the results of which were ignored by the junta.
Muslims Disenfranchised
In Rakhine state, the authorities have revoked the "white cards" – temporary national identity cards – of hundreds of thousands of Rohingya Muslims, making them ineligible to vote.
These white cards enabled the embattled Muslim community there to vote in previous elections in 1990 and in 2010. They will now be disenfranchised, warned United Nations Secretary General Ban Ki-Moon.
"I am deeply disappointed by this effective disenfranchisement of the Rohingya and other minority communities," the U.N. chief said late last month.
The Carter Center, which is observing the elections, released a statement Sept. 25 saying, "The disqualification of almost all Muslim candidates running in Rakhine state further limits representation possibilities for the Rohingya population, already largely disenfranchised by the cancellation of voting rights for former temporary citizenship card holders."
The current union parliament is already dominated by Buddhists. There are only three Muslim legislators from USDP representing constituencies in the towns of Buthidaung and Maungdaw in northern Rakhine State.
Despite their small number, they have asked more questions than any other MPs according to Myanmar Now's analysis of data of MPs' questions in 11 out of 12 parliamentary sessions since the government took power in 2011.
Most were related to the citizenship and other rights issues regarding the Rohingya. Yet none of the three are not on the ballot for the upcoming elections.
While two have apparently left politics, Shwe Maung, who represents the town of Buthidaung in Rakhine State, quit the USDP and attempted to run as an independent candidate. He was disqualified for the same reason as other Muslim candidates.
"I wish I could say I was an exception. But the truth is that Rohingya, along with other Muslims in Myanmar, are totally alienated and excluded from participation in politics. And make no mistake: it is because of our ethnicity and religion," Shwe Maung has said in a statement released by APHR last month.
Hla Toe, a Muslim who co-chairs the Kaman National Development Party, has little hope of winning a seat in Rakhine State. Of four Muslim candidates running in Rakhine State, two are from his party.
"We will try to win a seat in Yangon, but we don't think we will win in Rakhine State where there is a lot of racial discrimination," said Hla Toe, who himself is running for a lower house seat in Yangon's Minglar Taungnyunt township.
Story: Swe Win
Related stories:
Activists Race to Push Myanmar's Apathetic Electorate to Vote
Despite Record Numbers, Myanmar's Women Candidates Face Hurdles
Myanmar Now is an independent news service providing free, accurate and unbiased news to the people of Myanmar in Burmese and English. It is supported by Thomson Reuters Foundation.