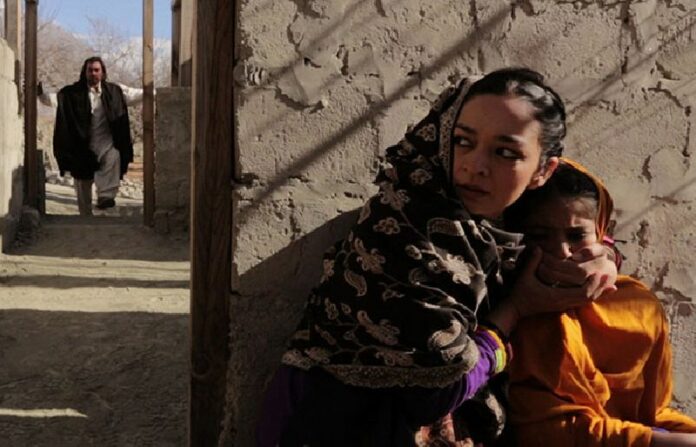 By Lisnaree Vichitsorasatra
Staff Reporter
BANGKOK — Here's the counter to the Thai soap opera where the girl gets raped and either dies from AIDS for her wickedness or finds redemption by falling in love with her rapist.
Except in this version the girl realizes she was wronged, she speaks up, her family applauds her for doing so, and young women everywhere are empowered to do the same.
All too often, the latter would be a work of fiction in Thailand, but next month nine movies will speak to changing that at the first Bangkok International Film Festival on Ending Violence against Women and Girls.
Nearly one in three women on this planet experience violence at some point in their lives, and nearly half never report it, according to data from the United Nations. Violence against women and children have been on the rise, with statistics showing that every hour in Thailand at least three women and children become victims of domestic violence, according to The Foundation for Women in Thailand.
Those hoping to change that say awareness is the key to getting people to take a stand and speak against it.
"Violence against women and girls is not only about the perpetrator and the victim," said Alejandro Hita Fernández, a Bangkok-based U.N. advocacy officer. "We all have, as members of society, a role to play in ending violence."
While the words "United Nations" might invite yawns, the film fest it's sponsoring next month brings nine award-winning films on subjects such as child marriages, honor killings, sexual harassment and rape.
Sound like a bummer? Not at all.
The selected films aren't gloomy depictions of young women being battered around the world, Hita Fernández said, but promise an empowering message to women and society.
"Girl Rising" looks at girls in nine countries rising up to overcomed violence and achieve their dreams by pursuing education. In "Private Violence," an American woman seeks justice after being abducted and beaten by her estranged husband. A woman and her son flee domestic violence in "Refugiado" from Argentina. In Pakistan, "Dukhtar" is a thriller about a woman choosing to flee with her young daughter after she is promised to a tribal chieftain for marriage.
Violence isn't just about rape or murder. There are less obvious types of violence. The nasty hurt of abusive relationships. The shrugged-off workplace harassment. The films are intended as a starting point for the awareness of violence leading to safety and empowerment of all women of diverse backgrounds.
It follows that women violated could actually tell their moms, teachers, relatives, and the whole world about the time your significant other or family member abused you without being further pushed into the Hall of Shame.
Hita Fernández speaks about the importance of 'circles of influence,' meaning families and the social circles of victim and perpetrators, which could help end the cycle of violence.
He explained that by increasing awareness of the different types of violence, it can build a foundation for women and their families to push for better policies to protect them.
The selected films are targeted at young teens, because that's who the research says are being hurt – and doing the hurting, according to the data.
Some of the films:
Girl Rising
5pm, Nov. 28. United States, 2013
Dukhtar
8pm, Nov. 26. Pakistan, 2014
Refugiado
2pm, Nov. 29. Argentina, 2014
Private Violence
5pm, Nov. 29. United States, 2014
The Bangkok International Film Festival on Ending Violence Against Women and Girls runs Nov. 26 to Nov. 29 at SF Cinema Central World Plaza. Films will screen in their original language with Thai and English subtitles. Tickets are free and can be picked up outside the theater 30 minutes before showtime. Check out the full schedule online.
Clarification: An earlier version of this story identified the last name of Alejandro Hita Fernández as Fernández. It is Hita Fernández.