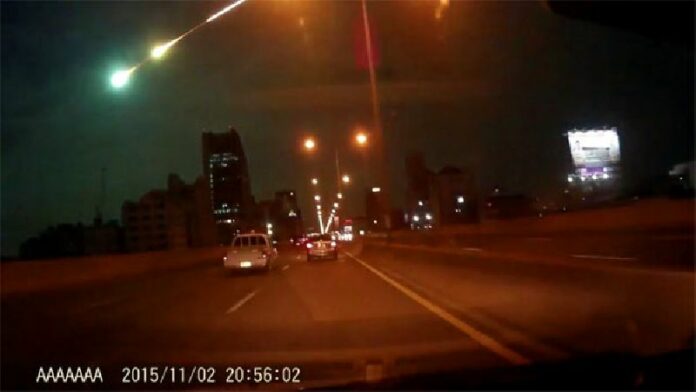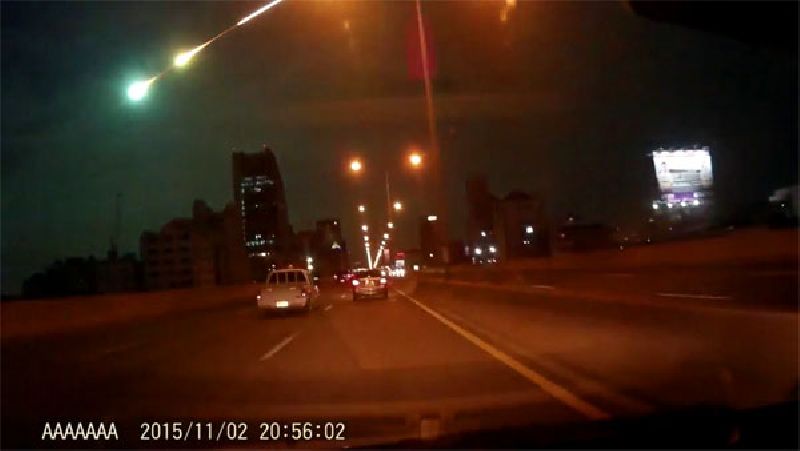 BANGKOK — It was difficult not to notice the night sky break from its usual form last night to flash in an eerie green glow.
Any questions of divine origin however were settled by the Thai Astronomical Society, who said the burst of light seen across Thailand at about 8:40pm was a meteor burning up in the atmosphere.
The fireball – the second to burn the sky in two months – soon set the internet ablaze with comments from witnesses in Bangkok, Ayutthaya, Nakhon Ratchasima, Chonburi and other parts of the country.
Dashcam footage of the meteoroid burning up in a green glow filmed in Bangkok. Video: Saran Pol / YouTube
The internet was quick to offer its own explanations (right)
"The fall of the shooting star most likely has a negative effect," Sorajja Nual-yu, who styles himself as the "Thai Nostradamus," told Khaosod. "It may be connected to natural disaster or some persons. It may be about conflict."
The astronomical society took a more sober view, writing online to assure the public it was just more stuff falling from space.
"The green light was presumably from chromium," said astronomy professor Boonraksa Soonthorntham at a Monday night news conference. "But from the last update we received, there was no report of a meteor hitting the ground."
It was the second such phenomenon to be widely witnessed since a flaming object streaked across the sky Sept. 7 during the daytime.
Related stories:
Flaming Meteor Falls Over Bangkok