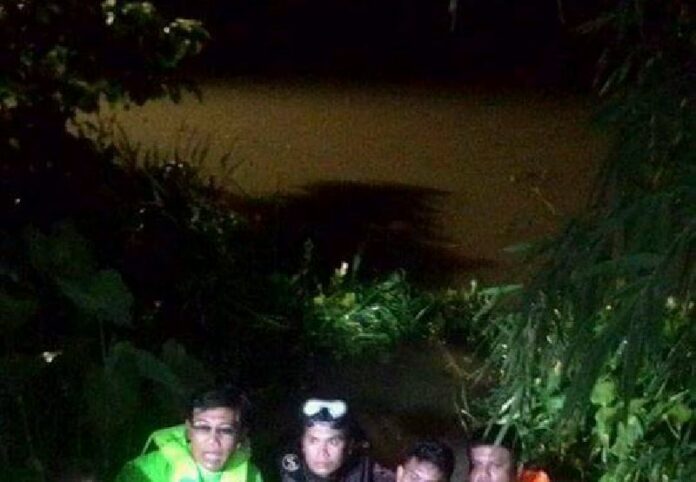 NAKHON SI THAMMARAT — A man who vowed to the spirits he would jump into a canal if they gave him a son was found dead last night after making good on his promise.
After returning from a hospital where ultrasound confirmed his wife was pregnant with a boy, Naruechat Aksorn was delighted by the news, relatives said.
Relatives and neighbors said the 24-year-old man was happily spreading the good news yesterday afternoon. Late in the evening he disappeared from the house, and they later found him standing at a bridge over the canal. He then jumped into the canal to make good on his votive offering, at which he disappeared into the water as his family looked on.
The family called for help, and after searching for about 20 minutes, rescue divers discovered the 24-year-old man's body in a rapid stream. Normally, the water in the canal was not very deep, relatives told Maj. Somchai Raksrithong of the Roonpiboon police station, but due to heavy rain in recent days, the level had increased and the flow was moving faster.
The water was quite cold, and some assumed Naruechat might have suffered cramps and been unable to swim.