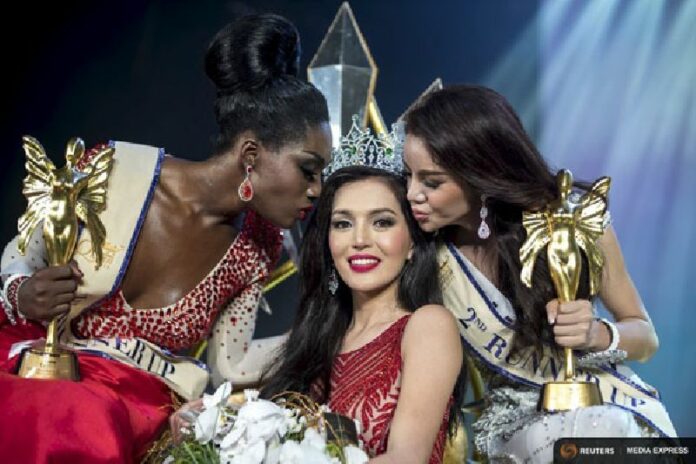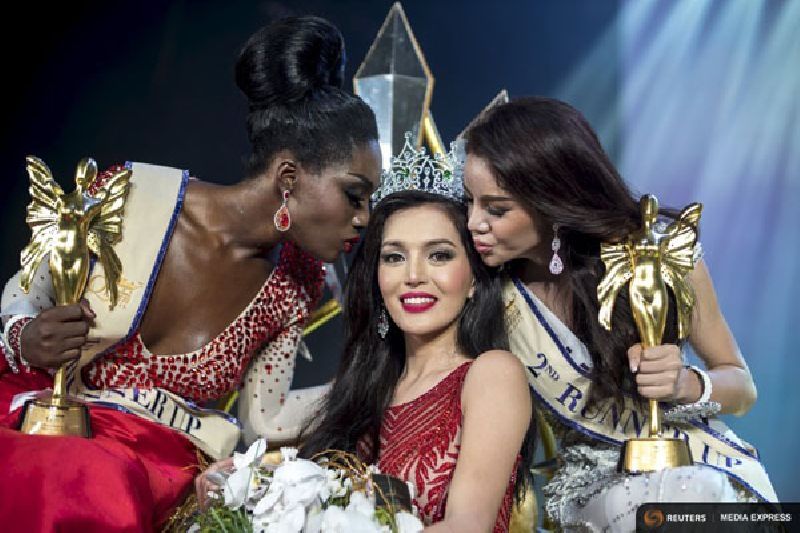 By Amy Sawitta Lefevre
Reuters
PATTAYA — Filipina Trixie Maristela was crowned Miss International Queen 2015 on Friday at a contest billed as the world's largest transgender pageant.
The 29-year-old beat 26 other competitors for the coveted crown, with second and third place going to contestants from Brazil and Thailand respectively.
"I'm very thankful to be given this chance to win Miss International Queen which is a very prestigious pageant for transgenders like us," said Maristela who wore a glittering red and beige evening gown.
Thailand remains a largely conservative society, with no laws recognizing same-sex unions. But it has a prominent lesbian, gay, bisexual and transgender community, with many members playing leading roles in its entertainment industry.
"In other countries, like Thailand, transgenders are very well accepted. Not like in Japan," Japanese contestant Ryo Mizuno told Reuters before the show in the Thai beach town of Pattaya.
"Miss International Queen opens the door for everyone to accept transgender people."
Thailand's contestant, Sopida Siriwattanukoon, agreed. "Some other countries still find third gender women a laughing stock," she said. "We each have our own talent to offer."
Contestants prepare to go on stage at the Miss International Queen beauty pageant Friday in Pattaya. Photo: Reuters / Athit Perawongmetha
Trixie Maristela of the Philippines smiles after she was crowned winner of the Miss International Queen beauty pageant Friday in Pattaya. Photo: Reuters / Athit Perawongmetha