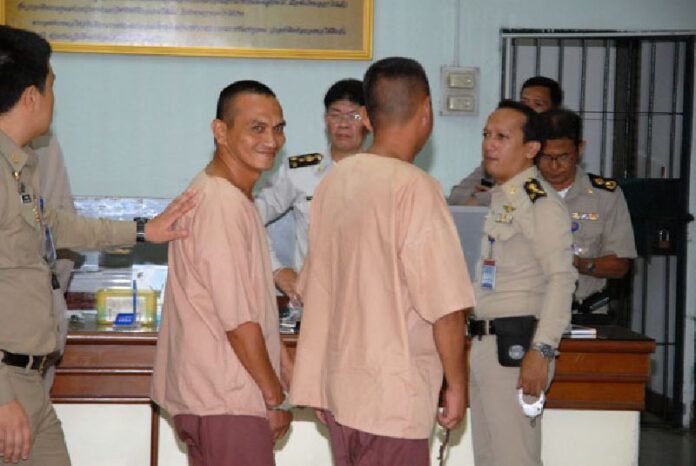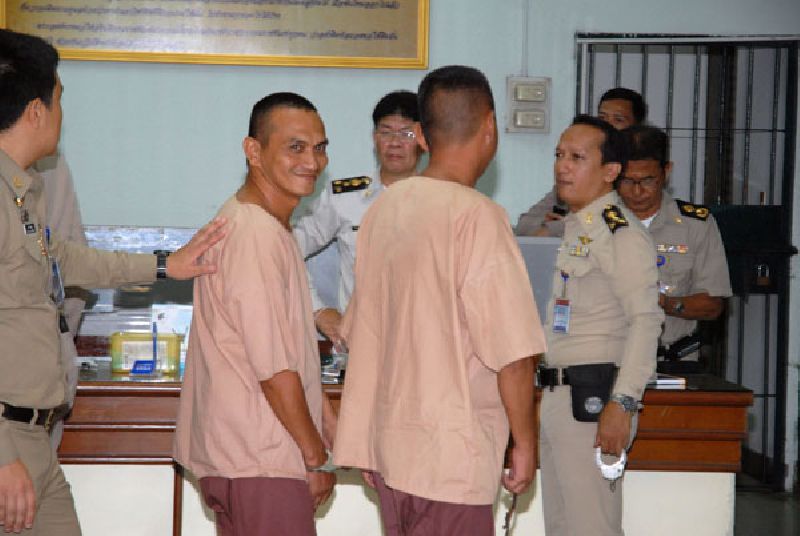 BANGKOK — Two Redshirt supporters were found guilty of attempted murder by the Criminal Court today for allegedly firing a grenade launcher at anti-government protesters in 2014.
Narongsak Plai-aram and Peerapong Sinthusonthichart were sentenced to 43 years and five months in prison for the attack, which police said was intended to kill demonstrators rallying against the government.
The attack happened March 7, 2014, amid street protests against the Redshirt-backed government at the time.
Prosecutors said Narongsak and Peerapong used an M79 grenade launcher to attack protesters who were besieging Bangkok's Shinawatra 3 Tower building, which was owned by the family of then-Prime Minister Yingluck Shinawatra, but the grenade missed its target and exploded without injuring anyone.
Narongsak was arrested July 16, 2014, and Peerapong was taken into custody Sept. 22, 2014. They were charged with attempted murder and other explosives-related charges. Police said the pair initially confessed during an interrogation but later retracted the admission and pleaded not guilty.
The Criminal Court found the two defendants guilty on all charges today and sentenced them to life in prison. Their sentence was eventually reduced to 43 years and five months because they confessed in custody.
According to today's ruling, police evidence against the two men was sufficient to convict them. In their verdict, the judges cited a police report identifying Peerapong as a gunrunner for Redshirt militants behind other attacks on anti-government demonstrators in 2014, some of which were deadly.
"These facts are difficult for the investigative officers to fabricate in order to falsely implicate the two defendants," the verdict read.
Narongsak and Peerapong were immediately taken to prison after the verdict was read out.
Police investigate the blast site at Shinawatra Tower 3 on March 8, 2014.
Nearly 30 people, mostly civilians, were killed in the six months of street protests against the administration of Yingluck Shinawatra, which lasted from November 2013 to May 2014. Some of the fatalities took place during clashes with security forces, while others were caused by grenade attacks and drive-by shootings on their protest sites at night.
Although leaders of the Redshirt movement, which supported the Yingluck administration, denied any involvement in the attacks, some Redshirt activists privately acknowledged the existence of underground militant cells that targeted anti-Yingluck protesters.
The campaign against Yingluck and her government came to an end May 22, 2014, when the military seized power in a coup d'etat, citing the need to restore peace and order to the country.