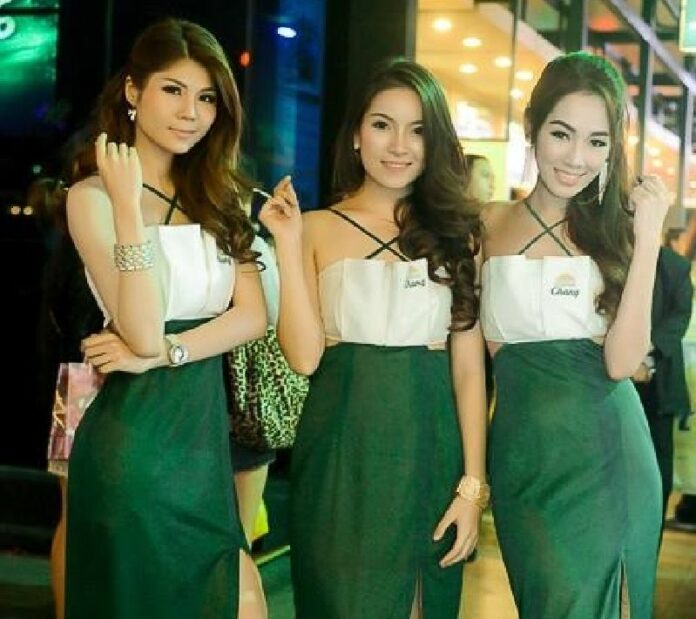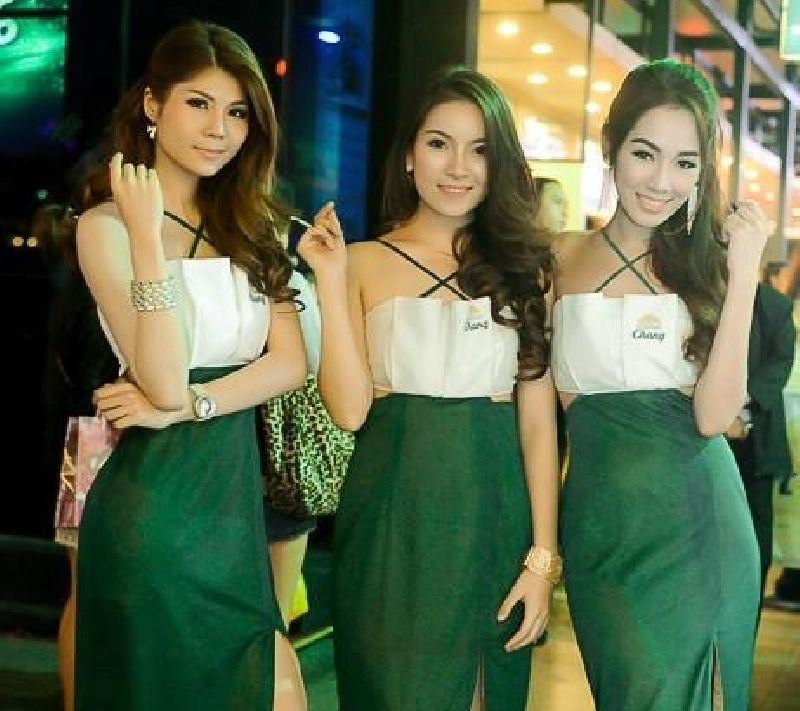 BANGKOK — A legal scholar has urged the alcohol regulation board not to interpret the law on its own after its chairman threatened legal action against beer gardens for promoting consumption of alcohol.
Sarawut Benjakul of Thailand's bar association – the lawyerly kind – said threats of legal action against beer gardens and even the musicians performing there were based on an overly broad interpretation of the law.
"You have to look clearly at what the law bans, and what it doesn't ban," Sarawut told Thai News Agency yesterday in an interview. "Interpreting the law in a vague way will only cause confusion to the people and businesses."
He said the law must be clear, and "the person who raised the issue that beer gardens may be illegal has to come up with specific examples [of the law being broken.]"
Read: Thailand Back to the Booze Ban Future
Sarawut avoided mentioning Samarn Futrakul by name, but his comments presented the strongest backlash yet to the Alcohol Control Board director's prohibitionist campaign, which has grown over the past year into a broad assault on the availability and marketing of alcohol.
On Tuesday, Samarn had questioned the legality of open-air beer gardens, or laan beer, in Bangkok. He said they may may run afoul of the 2008 Alcohol Control Act, which forbids any advertisement or effort that "entices" others to consume alcohol.
"In beer gardens, there are many advertisements, and they all hit the themes of each respective beer brand," Samarn told reporters Tuesday. "You can clearly see that the elements of a beer garden go beyond the normal selling of alcohol. They are considered activities with clear marketing and communicative purpose."
But Sarawut, secretary-general of the body governing the practice of law in Thailand, disagreed with Samarn's sweeping interpretation that the act forbids beer gardens outright.
"You cannot just generalize them all, because each business operator is permitted under the law to sell [alcohol]," he said.
Laan beers are a longstanding tradition that have kept up with the times. When the weather turns cooler, they open throughout Bangkok, often in busy commercial areas and malls. Organized by major brewers such as Singha, Chang and Heineken, these open-air beer fests feature live music by popular bands and attractive female presenters.
At Tuesday's news conference, Samarn suggested musicians and singers who perform at laan beers could also face criminal prosecution on the grounds they were "enticing" the public to join and drink alcohol.
Sarawut, the bar scholar, expressed alarm at such a far-reaching legal interpretation.
"If they join the event without a behavior of enticing or persuading people to drink, it's not illegal," Sarawut said.
Samarn, an avowed prohibitionist who believes alcohol is both immoral and unhealthy, has dominated news headlines by opening new fronts against the sale and marketing of alcohol on an almost a daily basis.
Earlier this year, he championed a vaguely worded ban on sales that has gone into effect, at least legally if not practically, nationwide. Last month he warned the public not to post photos of alcohol on social media for fear of prosecution. He even warned travelers could be prosecuted for bringing "instant beer," a product few have heard about, into the country after he saw it on YouTube.
A new regulation went into effect Oct. 19 banning alcohol producers from making statements on labels such as promises of "success in social or sexual life," and any remark that leads to "degradation of the national culture" or "division or loss of unity among the people."
Samarn is also overseeing a criminal investigation into nearly 30 celebrities who advertised Chang beer on their Instagram accounts.
His reasoning in each case has seemed to come closer to determining alcohol itself inherently illegal. His anti-alcohol campaign has invited widespread scorn on social media, where commentators ridicule his effort to control alcohol sales in a country where drinking is a widespread practice.
Speaking to reporters today, Samarn said he has seen Sarawut's comments and defended his position as perfectly lawful.
"The law has details about preventing marketing activities and communication," Samarn said today. "Laan beers have many of those things, such as neon signs, balloons and celebrities to entice consumption. I believe no one goes there to drink milk."
In an ironic twist, the first person to publicly lash out at the overzealous nature of Samarn's enforcement efforts was Singha Beer heir Piti Bhirombhakdi, who first brought to Samarn's attention the celebrities' Instagram posts promoting the beer of Singha rival, Chang Beer.
"Aren't you going to let people work for a living at all? You've gone mad," Piti wrote Tuesday on Facebook, in response to Samarn's gripes about beer gardens.
Related stories:
Booze Regulator Warns Public on 'Instant Beer'
Anyone Posting Booze Pics Will be Prosecuted, Anti-Booze Official Says
Booze Ban to be Arbitrarily Enforced During 6-month 'Study'
2 Bars Closed Down Under Junta's Sweeping Booze Ban
Five Chiang Mai Cops Transferred Over Illegal Bars
Official Resurrects Proposed Ban On New Year Booze Sales