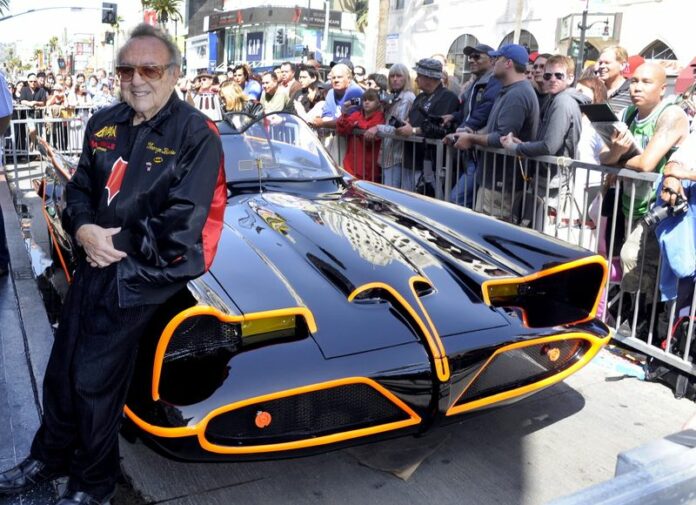 LOS ANGELES — George Barris, designer of legendary television and movie cars including the Batmobile and Knight Rider's KITT, died Thursday at 89 in Los Angeles, his sister told DPA.
Son Brett Barris wrote on Facebook that his famously flamboyant father had moved on to the "bigger garage in the sky."
The self-styled "King of the Kustomizers" was Hollywood's go-to man for one-of-a-kind cars.
At his Los Angeles workshop, he created unique rides that defined decades of television shows: Batman's Batmobile and the Munsters creepy Koach in the 1960s, Starsky and Hutch and the Dukes of Hazzard's muscle cars in the 1970s, and Knight Rider's robotic KITT in the 1980s.
Barris created 'KITT,' a crime-fighting, AI-powered Camaro
'Koach' was a hearse for hot-rod crazy, 1960s America for the television show 'The Munsters' Photo: Wikimedia Commons
Story: DPA