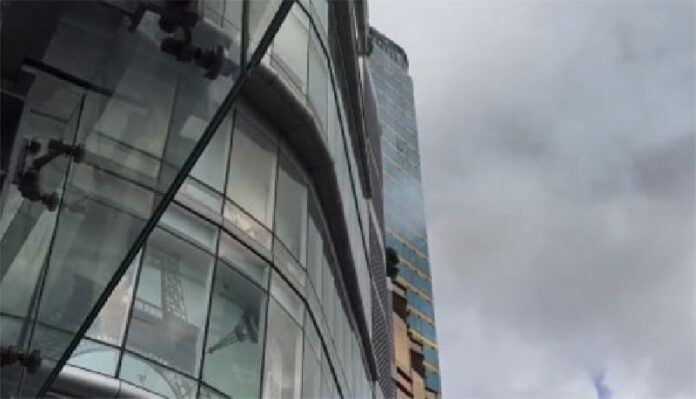 BANGKOK — A fire forced the evacuation of a popular mall in the commercial heart of Bangkok this morning.
Customers were evacuated from the Terminal 21 mall near Asoke intersection after smoke was first seen at around 11am, according to JS 100 radio, and was brought under control soon thereafter.
Heavy smoke was seen coming from an upper floor of the mall and filling the interior in images and video posted to social media. It was not immediately clear what caused the fire.
Col. Pornchai Chalordech, Lumpini Police Station chief, said at noon he'd received reports of smoke at the Terminal 21 shopping mall, but said it was too soon to confirm its cause.
He said it is being investigated.