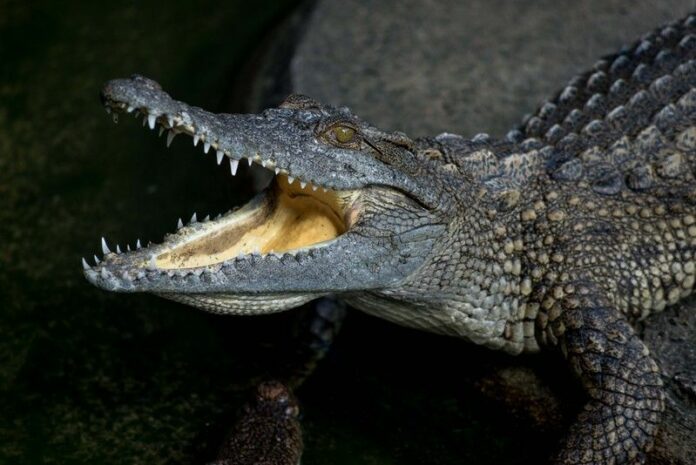 JAKARTA — Indonesian drug convicts could find themselves guarded by hungry crocodiles under a plan put forward by the anti-narcotics agency, a spokesman said Tuesday.
An island prison surrounded by croc-infested waters would keep drug kingpins isolated from convicted couriers and users, according to the plan by agency chief Budi Waseso, spokesman Slamet Pribadi said.
"Mr Budi proposed that such a prison be built on an isolated island and guarded by crocodiles when the law fails to deter them," Slamet said. "So when they try to escape they will be eaten."
Budi was travelling to three provinces to look for the most meat-hungry crocodiles and to prove the scheme is serious, Slamet said.
He dismissed concerns over inmates' rights.
"It's not a human rights violation when a crocodile does the killing," he said in an apparently light-hearted tone.
Indonesia takes a hardline stance against drug trafficking, arguing that the country is facing a drug emergency.
This year the country executed 14 convicted drug traffickers, defying international pressure for clemency.
Even so, drugs are rife in Indonesian prisons, and wardens were sometimes caught facilitating drug transactions involving inmates.
At least 121 people are currently on death row in Indonesia, including 35 foreigners, mostly convicted of drug-related crimes, according to the Justice Ministry.
Story: DPA