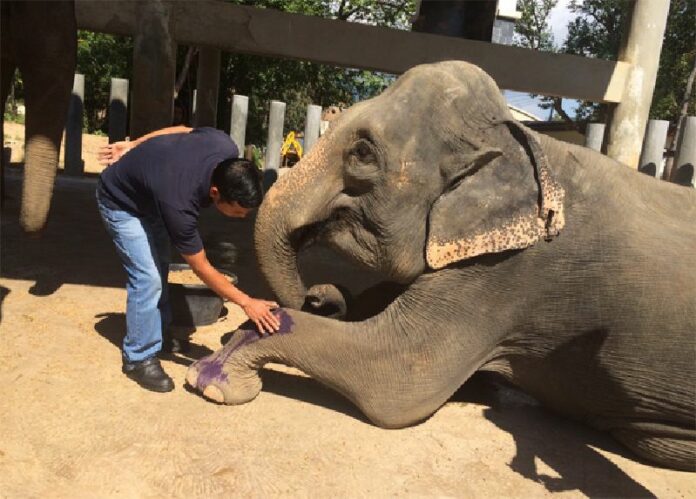 CHIANG MAI — Chiang Mai Night Safari blamed a lion cub today for spooking a 23-year-old elephant who charged the audience in an incident that left nine visitors injured.
Nine people were injured Saturday when the elephant, named Lamduan, suddenly ran into the crowd, causing the tourist attraction to temporarily remove elephants from its "animal parades" and offer 30,000 baht compensation to those injured.
Most of the injuries were sustained when the panicked crowd attempted to flee, zoo manager Sarawut Srisakun said, with only one person believed injured by the elephant.
Lamduan's handler of over 10 years, Jetnipat Konwattanachai, said she was normally a peaceful animal. He was sure she became spooked by a lion cub that was lying along the path of the parade.
The animal attraction said it would also move barriers to put more distance between the animals and visitors.